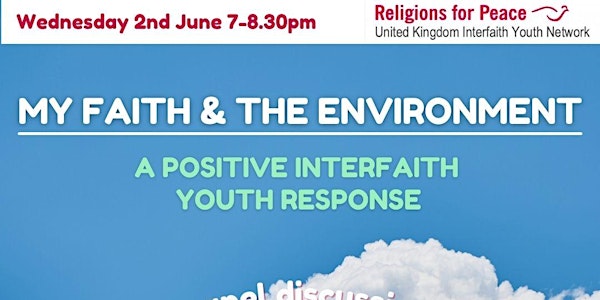 MY FAITH & THE ENVIRONMENT: A Positive Interfaith Youth Response
Join us for a panel discussion with RfP UK Interfaith Youth Network for World Environment Day!
About this event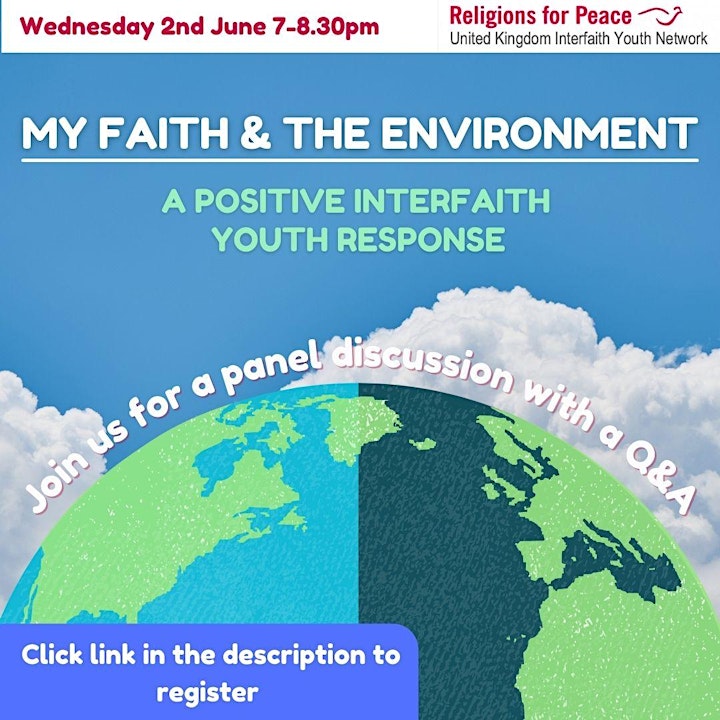 An interfaith youth approach and reflections to recognise the World Environment Day 2021 is coming from the Religions for Peace UK Interfaith Youth Network (UKIYN).
UKIYN focuses on ages between 18 and 32, and with this event aims to offer a panel discussion hosted by young people from our network to everybody, recognising how Youth, the Environment and a Good Future for young people are more important than ideology and politics.
The panellists are part of different faith groups and are actively involved with interfaith communities. They identify and focus on environmental issues most immediate to young people's concerns.
There will also be an opportunity for Q&As and interactions in breakout rooms, where we would love to hear your opinions and ideas for environment-related positive actions!
We are looking forward to welcoming you, meeting with you and growing our network with bright youthful voices!
"Faith emphasises service to all"
"Nature and Environment means Us"
"Youth is a presence not only the future"
-We will be sharing the event programme with the meeting link closer to the date!
Please reserve your Free Ticket!!!
With best wishes,
RfP UKIYN Committee
https://www.rfpuk.org/ukiyn
UKIYN enables faith communities to work together.
UKIYN enables trust, respect and genuine care for one, for all and the environment.
UKIYN maintains the distinct faith tradition through cooperation without compromising any of their own beliefs.