How an award winning wildlife film maker spent the pandemic filming the wild bees in his small urban garden in Bristol.
About this event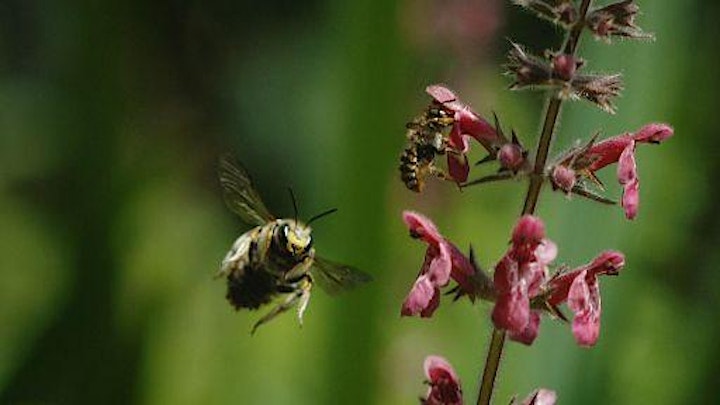 Wildlife film maker Martin Dohrn has spent a decade studying the wild bees in his garden. But it wasn't until the first lockdown of the pandemic that he felt confident enough to actually make a film about them. Martin set out to try and record the most interesting behaviour he could find in his tiny urban garden.
Despite these ten years of observations, Martin was astounded over and again by what he filmed, and by how the bees reacted to being watched. He became quite bee-obsessed and even developed relationships with individual bees.
Of the sixty or so species in Martin's garden, he managed to find a place in the film for about thirty of them. From the largest bumble bee queens to the tiny scissor bees, Martin recorded fascinating differences in behavior that set the many species apart.
The film 'My Garden of a Thousand bees' has so far aired only on PBS in the United States but Martin is in discussions to show the documentary on our screens in 2022.
In the meantime here are some tasters.
https://www.youtube.com/watch?v=C7jBjki2EVA
https://www.youtube.com/watch?v=wkKMCj1uVAE
In his talk Martin will discuss the challenges he faced making such a film and the salient 'discoveries' he made whilst doing so. He will talk about the joy he felt on seeing, finding and then identifying the bees he came across. The difficulty he found was that a surprising number of bees are very shy and so you may not notice them.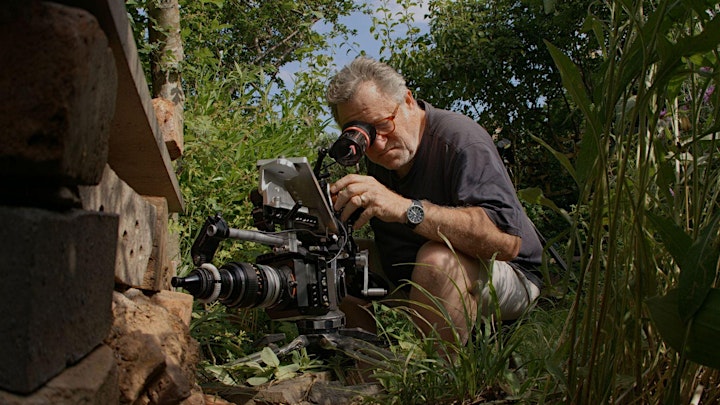 Wildlife filmmaker Martin Dohrn filming bees. Credit: Jacob Nico-Katz)
About the speaker
Martin Dohrn is Director of the award-winning production company Ammonite Films, Martin took up photography seriously at the age of 14 to record butterflies rather than collect them. After studying photography at art college, he worked as a photographer in London for six years before joining the BBC Natural History Unit. In 1994 Martin set up Ammonite, and he has been producing landmark programmes ever since. His awards include three BAFTA nominations and an Emmy for cinematography, and awards for Ammonite's innovative children's series Smalltalk Diaries. Martin has devised game-changing techniques to gain insight into the natural world, including the colour Starlight Camera and Frankencam (micro-motion control for filming small things in the wild). His films include Night of the Lion for National Geographic and, Attenborough's Light on Earth and Attenborough's Ant Mountain.