A brief Docu-film celebrating black history month, what we wore to England, how we adapted fashionably through story telling.
About this event
Date And Time: Fri, 29th Oct 2021, 18:00 – 21:30pm
The documentary will run for only 1hour 20mins at 6.15pm
Event description
My Mother's Trunk -Box
A brief Docu-film celebrating black history where we tell the stories of what our parents wore to England, how they adapted fashion through the years.
The Sew London project in celebrating Black history month would like to take you on a brief docu-film about African and African- Caribbean migrants journey, stories, history, the rich heritage, fashion, clothing, sustainability, culture, resilience and strength over the century from the early 1900's which will be presented through the eyes of some of our community leaders .
This event will be full of untold stories of things left behind and the things generations before us brought to rebuild the country after WW2.
Screening will be at the Broadway Theatre Barking, once you register, we will send further details. Please Share with friends on social media.
This project has been organised by The Sew London project CIC.
Sponsored by London Borough of Barking and Dagenham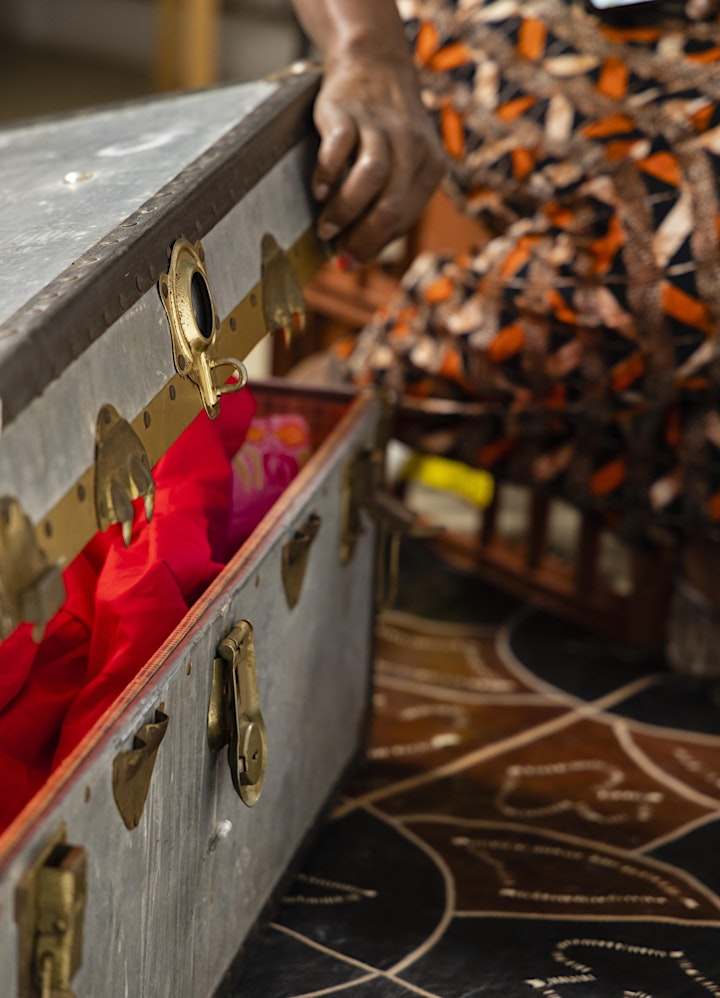 My Mother's Trunk Box Trailer
Organiser of My Mother's Trunk Box
Kemi Oloyede is the Creative director of the Sew London Project, Eco warrior / educator. Kemi has run several collaborative Sewing /Upcycling workshops in 2018 with Everyone Everyday.
A chance meeting with Helen Pankhurst and 100 sashes later with 10 special ones that were commissed in African print suggested by Kemi, took pride of place on the #March4Women march in 2018 in Central London, 100th year of Suffragettes. The Royal wedding was the highlight of 2018 when she was also comissioned to make an amazing outfit for one of the Royal wedding guest. 
An award winning ''Women's Empowerment Awards 2017'' Business Woman of the year award winner  Barking and Dagenham, not to mention her recent interview by Guardian Newspaper https://www.theguardian.com/lifeandstyle/2017/aug/28/meet-women-launching-startups-50s-deep-breath-jumped?CMP=share_btn_fb

She has 20 years experience working in secondary and further education – Art and Textile technology. A fashion designer of many years she took the bold plunge to set up The Sew London Project which runs Sewing classes, one day workshops and a sewing club for Children and Adults.  As well as providing a bespoke fashion design service. She is a passionate about ethical fashion and her label Recyclothes.com and she offers a course all about recycling items into re-purposed gifts.