My Spiritualist Talk - A Friday Night In about Mediumship
Sales Have Ended
Ticket sales have ended
Unfortunately, you haven't booked in time. Please try again or visit www.theportraitofspirit.com/mediumship-masterclasses
Sales Have Ended
Ticket sales have ended
Unfortunately, you haven't booked in time. Please try again or visit www.theportraitofspirit.com/mediumship-masterclasses
The unfoldment of my spiritual path and discovering Spiritualism and my scholarship
About this Event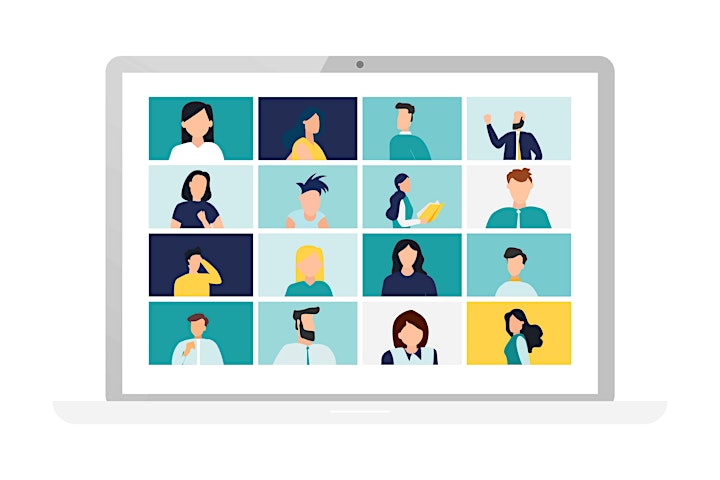 FREE INVITATION
A Friday night-in with Anne (Seats for 20 only) x
I am a Spiritualist. I live life believing in God, the higher power, the giver of life. I try to treat others as I wish to be treated, good natured, with compassion and empathy, trust and kindness. Becoming a Spiritualist changed my direction in life and understanding the true meaning of it, gave me LIFE.
I am inviting you to spend 1 hour with me to listen to my unfoldment of ..becoming a Spiritualist. I hope to inspire or ignite a new found love for your own spiritual unfoldment. Come alone or invite some friends.
I intend to open the doors to 20 people only to keep it an intimate affair, bring your spiritual beverage of choice, mine will be a glass of Champagne.
The event is on a Friday night at 7.30pm UK GMT (Doors Open 20 mins earlier), 19 March 2021.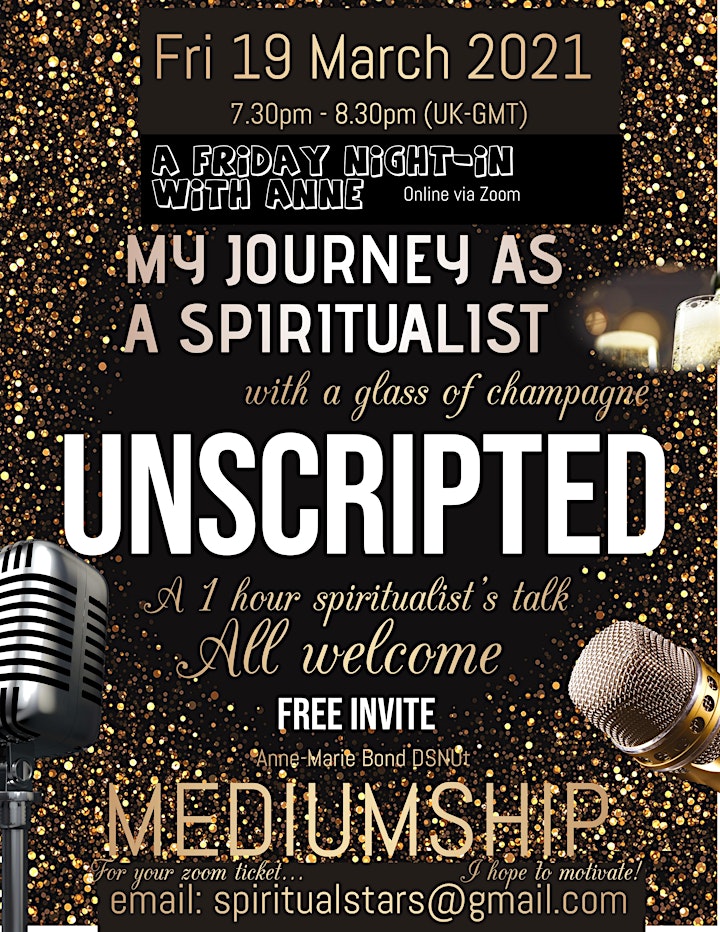 Online - via Zoom
This is me stepping into the path the Spirit Team want me to be courageous and walk-in. If you know of people that may find my experience interesting and with a genuine interest to support me in this open invite and unscripted event, please share!
WHAT I WILL TALK ABOUT
To be honest I haven't a clue how much I will be able to unfold in our time, but it will be unscripted as I talk from the heart. So once the doors have opened, hold onto your seats, I make take you on the rollercoaster ride. I intend it to be uplifting and motivating and speak about my unfoldment in becoming a Spiritualist Medium.
I hope by sharing my journey you will find my stories, my experience relates to your own journey.
BRING YOUR DRINK TO TOAST WITH ME
We will end the last 15 minutes with a few Q/A's so any question you want to ask feel free.
The tickets are Free or you may offer a donation (optional).
EVENT DETAILS
Doors Open: @ 7 pm:
Starts prompt at 7.30 pm (UK - GMT)
2.30 pm (EST)
11.30 am (PDT)
9.30 pm (CEST)
(please check your own time zones through the year when the clocks go forward/backwards).
You will receive the direct link to the event when you register above. "Share this page with one friend and help others to gain the same experience"
TO BOOK
******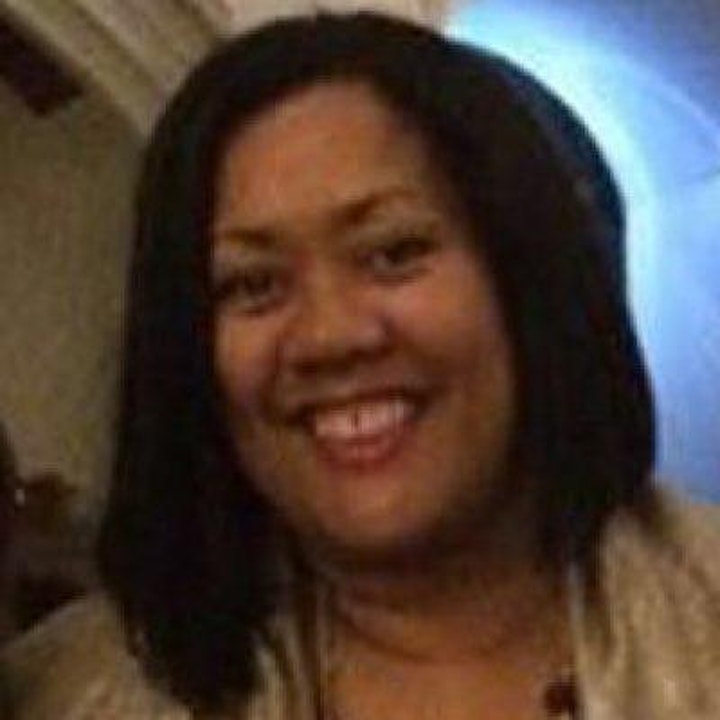 HOST:
The Masterclass for Mediumship Development for Beginner's is led by Anne-Marie Bond DSNUt. A Spiritualist Medium, Teacher, Artist, Demonstrator and Speaker. Want to hold our own gathering of friends and hire Anne-Marie to present an inspired talk? Please contact her today to discuss dates/prices.