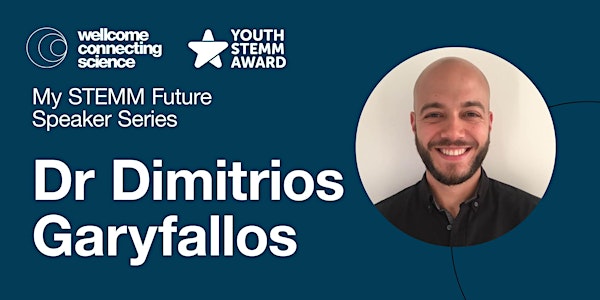 My STEMM Future Speaker Series: Dimitrios Garyfallos
Highlighting diverse careers in STEM
About this event
This session we will be joined by Dr Dimitrios Garyfallos. Dimitrios is a postdoctoral researcher in cancer immunology and holds a PhD from the Wellcome Sanger Institute and the University of Cambridge. He conducts research on genes affecting the interaction of cancer cells with cells of the immune system, trying to identify ways to use the immune system in cancer therapy. He will be joining us to talk about his journey, and what his job looks like.
About My STEMM Future Speaker Series
My STEMM Future is a joint initiative from Wellcome Connecting Science Public Engagement and the Youth STEMM Award. The project seeks to support students from backgrounds historically excluded from STEM in completing a Youth STEMM Bronze or Silver Award and develop a portfolio of achievements to support Sixth Form, University or workplace applications.
The Speaker Series aims to highlight diversity in science roles and scientists, and is open to anyone to join.