Refund policy
Contact the organiser to request a refund.
Eventbrite's fee is nonrefundable.
Join us for Virtual Business Networking, connecting you with like-minded business women and top quality speakers.
About this event
Our Virtual Business Networking events are mini-ecosystems of encouragement, empowerment, and of women who totally 'get' what it feels like to be you. Our guest speakers will empower you and inspire you. Everything you need on your journey to help you up your game.
See the fantastic keynote speaker line-up below.
A strategic style of business networking where you get to choose who's in the breakout rooms by seniority, sector or location. It's going to make your networking that much more targeted and get you connecting with your target audience right away. No more fluffing about - let's get down to business.
...................................................
Program:
7:00 Guest Speaker
7:45 Member Spotlights
8:15 Breakout Rooms
9:00 Event Ends
...................................................
About Women's Business Club:
We're on a mission to empower women to succeed in business.
Join us in-person or online for monthly networking, masterminds and our annual conference and awards.
...................................................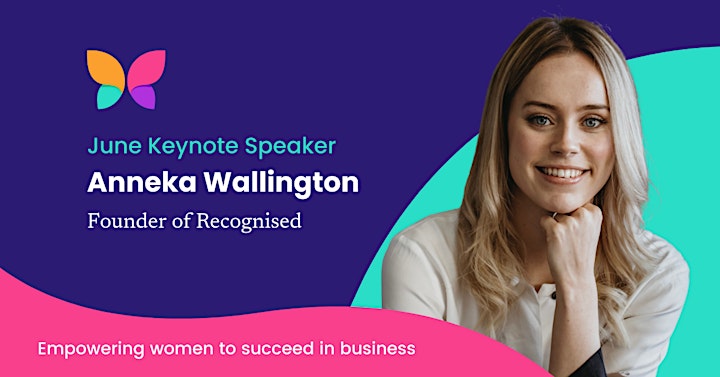 June - Giving
More info coming soon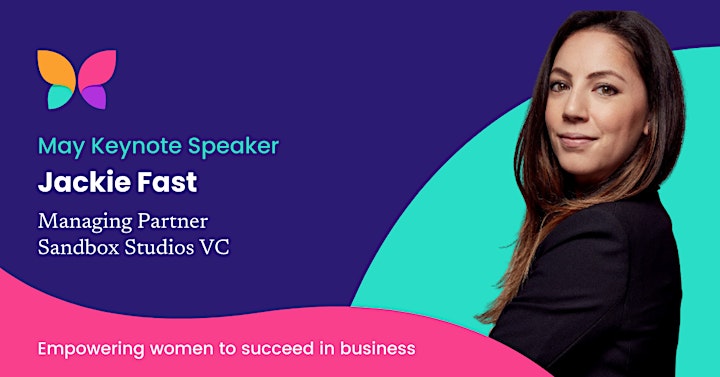 May - Back To Basics (Purchase replay £9.99 here)
Join keynote speaker, Jackie Fast who single-handedly built a business from only £2,000 and a laptop to a multi-million-dollar global powerhouse. Coming to you live from West Hollywood, California, USA.
Former Young Entrepreneur of the Year and Media Disrupter of the Year recipient, Jackie Fast is no stranger in utilising change to amplify growth. She directs leaders on how to succeed through the power of sponsorship in the current era of disruptive media fragmentation.
Arriving from Canada in 2007 with the intent to backpack Europe, Jackie ended up staying in London and launching her career. Her first business – Slingshot Sponsorship – was started in her bedroom in 2010 with just a laptop and £2,000. A relentless 6 years later with offices worldwide, Jackie sold Slingshot for millions, having worked with notable international clients including Sir Richard Branson, the Rolling Stones, Shell, Red Bull and many more.
Jackie has now launched her latest disrupter business REBEL Pi, an ice wine brand. Relatively unknown, ice wine production is the rarest and riskiest in the world. Taking an exceptional product from her hometown in Canada, Jackie is determined to turn REBEL Pi into a global drinks brand that will create a new drinking moment for audiences with a bold and discerning palate.
Jackie continues to travel the world presenting on the future of business and entrepreneurship with her best-selling business book PINPOINT.
Jackie is also a Non-Executive Board Director of the European Sponsorship Association, one of the youngest Board Directors in the association's history.
Join Jackie as she shares her talk, Back To Basics. There are now a million ways to grow your business, but going back to basics can help you clarify what you need to do (and what is a waste of your time). Find out how going back to basics can streamline your work process in order to be razor focused on growth and profitability from Jackie Fast – a young entrepreneur who had a 7 figure exit before she was 30 years old.
You will leave with knowledge on:
How to prioritize
How to focus
How to set milestones and KPIs for yourself and your team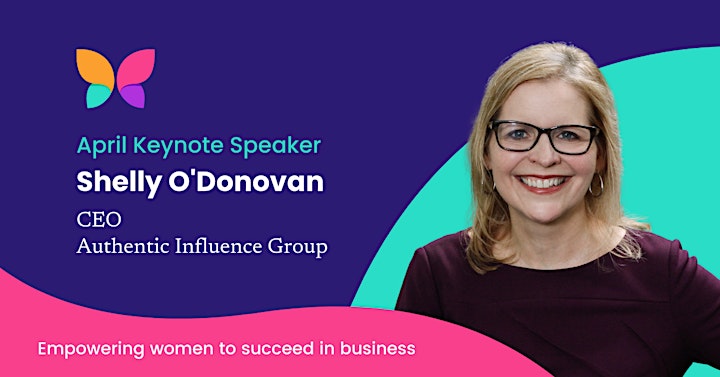 April - Confidence (Purchase replay £9.99 here)
Join keynote speaker, Shelly O'Donovan who is certified through the Science of People, a human behavior lab with a confidence talk, Contagious Cues: Become Confident Now! Coming to you live from Philadelphia, USA.
Becoming a leader is one of the most important steps in your career. When you are able to understand the art of influence and discover the traits that allow successful leaders to thrive, you give yourself limitless possibilities to reach the pinnacle of any industry.
In today's world, you are now required to "lead without authority" while still making a positive impact in your organization. This is an extremely difficult skill to master, as it requires you to harness the power of your Authentic Influence so that you can change yourself to master the way you approach interactions and become the best version of yourself.
Whether you need to influence board members, politicians or even your own family, this workshop helps you to become a genuine leader that others will listen to.
You will leave with:
Learn to lead without authority
Harness your Influence
Learn how to unlock the key to the best version of you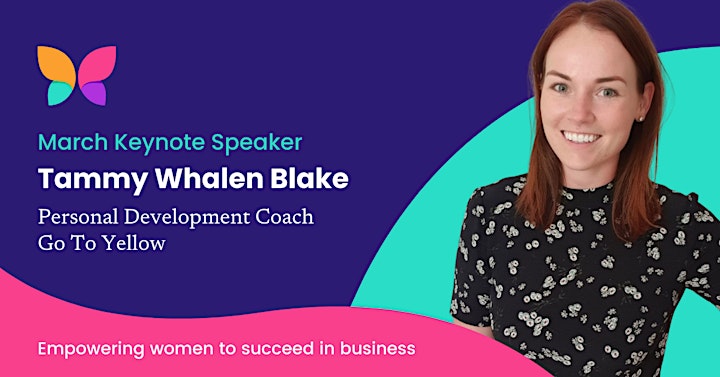 March - WorkLife Balance (Purchase replay £9.99 here)
Join keynote speaker, Tammy Whalen Blake, a personal development leader, entrepreneur, philanthropist and unwavering optimist devoted to getting you out of your own way to live a balanced, successful life.
About Tammy
Tammy's core values – success, time, balance – have made her a natural leader and a deep believer in the importance of life beyond the workplace. She honours the lessons she learnt on her painful journey of growth, which took her down a path of embarrassing mistakes, heartaches, redundancy, weight issues and massive debt before she reached her glory.
After turning her back on the corporate world, Tammy courageously built her own successful business, crafting systems that run like clockwork, empowering her team to believe in her mission and giving herself the freedom to do more in less time.
Now, she shares her lessons, experiences and innate abilities to free others, setting them on their own path to growth, guiding them as they design a fulfilled and purposeful life.
Tammy's Talk - How To Improve Your Life Balance
Do you feel like you're treading water with not enough time to enjoy the fruits of your labour? Let me assure you, this is all too common, but it isn't right.
It could be that you are spending too much time consumed by your workload, or you're feeling the burden of unrealistic expectations being placed on you by others. It may be that you are letting your 'To Do' list govern your every waking moment, leaving you feeling fretful when you aren't under pressure.
These issues seem to be a recurring theme with many people I talk to. The context may not be the same but the underlying issues are. We can all feel like this from time to time but we must recognise when we need to make changes.
Tammy will cover:
Work-Life balance is an outdated model
What is life balance?
Get clarity on the priority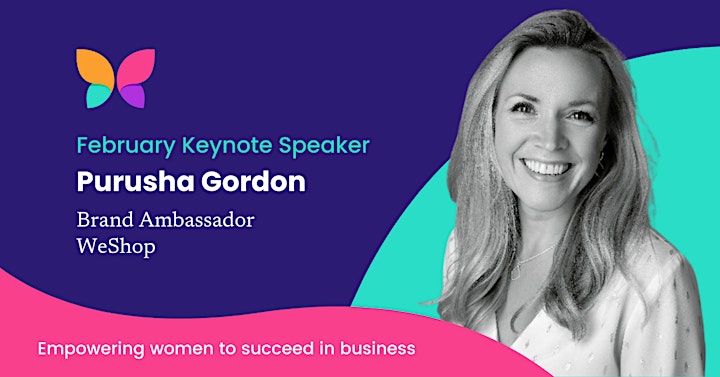 February - Mindset (Purchase replay £9.99 here)
Join keynote speaker, Purusha Gordon who rowed across the Pacific in 2021 amongst other incredible adventures. Coming to you live from London, UK with an essential mindset talk, The Power of a Positive Mindset, that will challenge and encourage us all.
Despite being a novice sailor with zero rowing experience and the only mum on board the 8.5m ocean rowing boat, Purusha and her all-female team, Ocean Sheroes, set a new World Record rowing 2 hours on 2 hours off, 24/7 across the Pacific in June 2021. Battling sea sickness, fatigue and extreme weather, the team also navigated their way to the start line against all odds through the global pandemic.
Their strong values, positive mindset and determination saw the Ocean Sheroes shave 15 days off the previous record. Purusha knows it is never too late to make a positive change to your physical and mental health.
From entrepreneur to postnatal depression, to weight gain to change of mindset to world record breaking row across the Pacific, Purusha's exhilarating, exhausting, empowering and extraordinary experience lead her to discover what she was really capable of and her real why.
You will leave with:
How one act of Kindness can impact 125 people
The benefits of digitally detoxing
The power of a self belief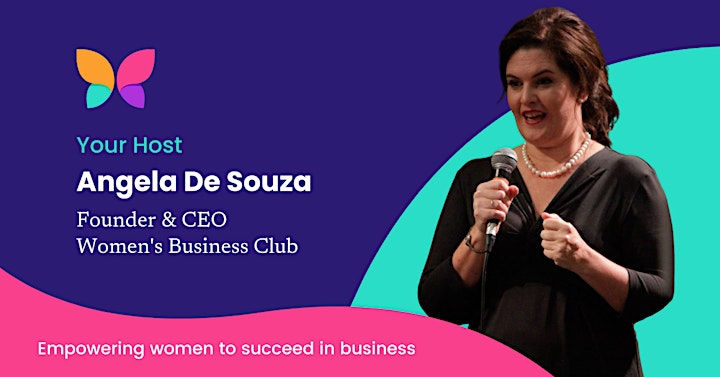 January - Vision (Purchase replay £9.99 here)
Your host and Women's Business Club CEO, Angela De Souza, will be kicking the year off with a vision talk, BUILDING YOUR DREAM BACKWARDS, live from Winchcombe, UK.
Without vision your business could end up anywhere, many times it's not at all what you hoped for. Hope isn't enough, you need vision backed up with a solid plan. Join me this January and I will show you how to step things up a notch and breakthrough to the next level of success this year by building your dream backwards.
You will leave with:
A stronger sense of purpose to what you do.
Greater clarity and deterination to succeed.
Practical actions steps to put in motion right away.