About this Event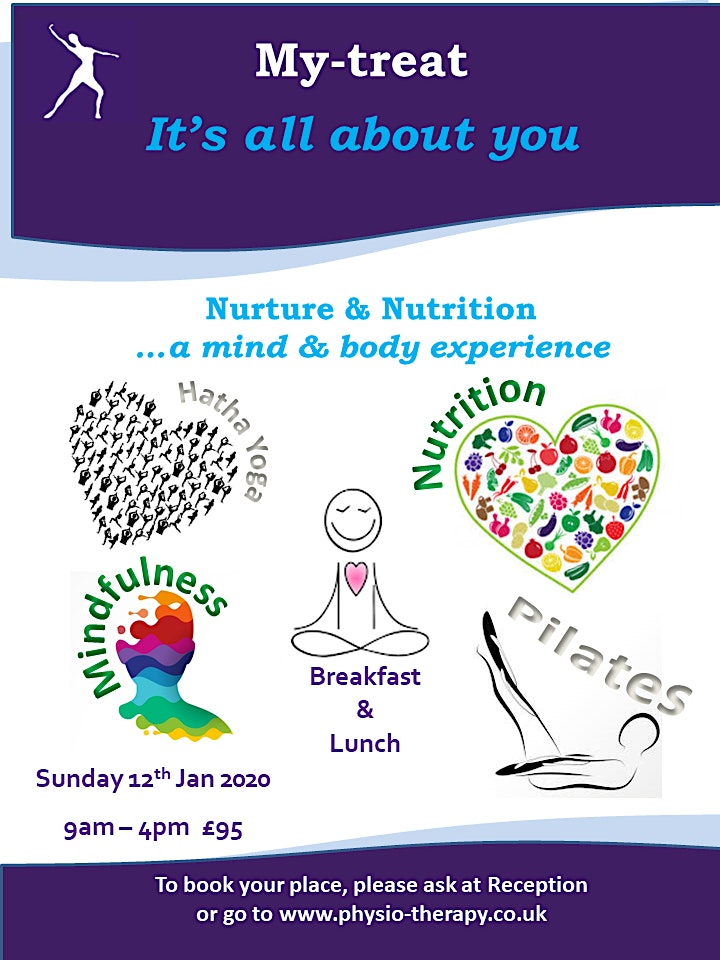 Are you looking for the perfect Christmas gift or just looking to start the new year with a new you!!
My-treat includes one hour sessions of Yoga, Pilates, Mindfulness and Nutrition to set you on your way. Breakfast and lunch will be provided by our partners from Cafe83. For more information you can contact reception on 01467 633444.
This event is not suitable for U16's or during pregnancy. If you are post-natal you will need to be at least 3 months post-natal and our womens health physiotherapist needs to discuss whether the level of exercise in the retreat is suitable before attendance can be confirmed.
A registration form needs to be completed prior to this event. Our reception team will email this to you once booking is confirmed.