MYALOGUE TV - Comedy Screening & "Meet The Characters"
Screening of our Comedy Sketch Show, shot in the depth of lockdown, with "9 woefully hopeless social media stars"
About this event
Comedy Screening:
Screening of our Comedy Sketch Show, shot in the depths of lockdown, with "9 woefully hopeless social media stars attempting to set up their own TV Channel"... Come and enjoy the fruits of their failure!
What happens during the event? (8pm-10pm)
Join us for a few drinks, a 45min film screening, intermission, followed by a 30min Q & A with the characters - and raffle draw!
Watch the premier of the MyalogueTV sketch show, followed by a "serious" Q&A with the characters. The raffle takes place at the end of the evening for a case of beer and much more. Hope you join us.
What is MyalogueTV?
MYALOGUETV IS QUALITY, CURATED CONTENT that responds to the mad age of YouTube, Facebook, Spotify, Instagram, Twitter & TikTok, while at the same time, draws on the traditional comedy and sketch show format of multi-character and multi-scenario. In a fleeting, thumb-flick world, we're building memorable characters, with quality scripts, direction, production and performance, but keeping things deliberately small-scale, pushing the envelope of entertainment and audience engagement. Where you see bad edits, this is because we have painstakingly lampooned the bad edits of the world we are parodying.
As the logo suggests, MyalogueTV has two sides: Comedy (Thalia Mask) & Drama (Melpomene Mask). With funding from Arts Council England and City University Launch Lab, we were able to film the first round of comedy Myaogues and have an hour of content ready to show.
Every Attendee gets a FREE raffle ticket entry!
Prizes include:
- A case of Brighton Bier
- Lunch for a week at Castle's Sandwich Bar
- £20 giftbag from Seed N' Sprout
- Free yoga class and gong bath from Tash Yoga
- Free Meisner Acting classes - The Actor's Craft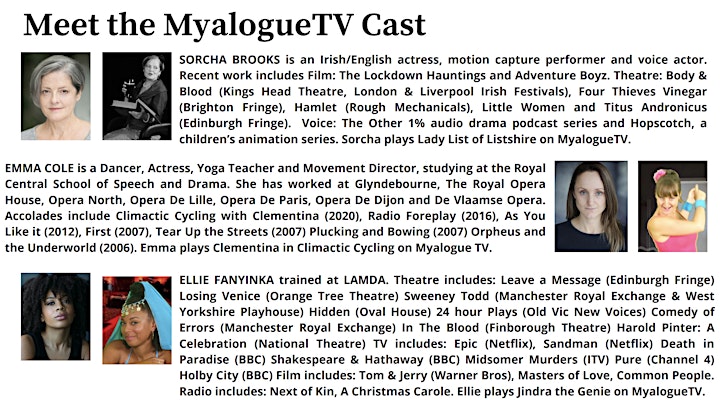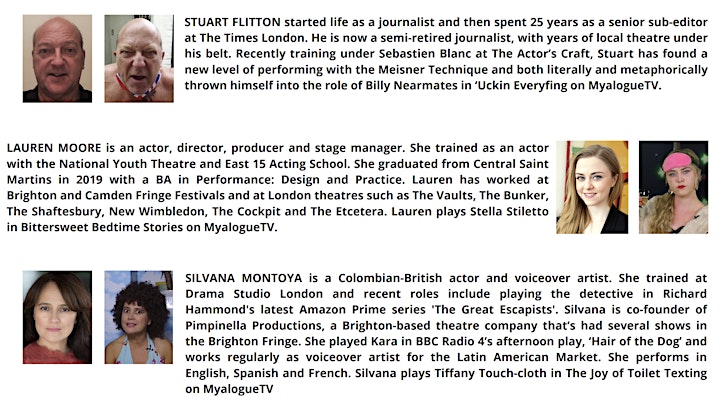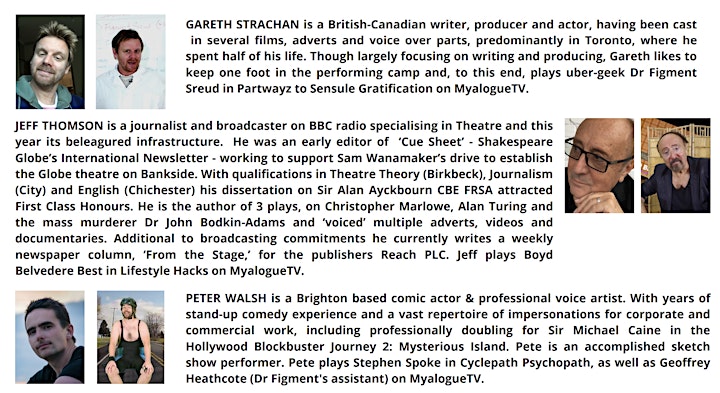 Comparable Shows
MYALOGUETV SITS COMFORTABLY next to mainstream and classic comedy shows like: Monty Python, Harry Enfiled and Chums, The Fast Show, League of Gentleman, Bo Selecta' as well as more anarchic / absurdist / off-the-wall shows like: Not The 9 o'clock News, Smack the Pony & The Mighty Boosch, as well as North American shows like: Saturday Night Live, Kids in The Hall and Tim & Eric. With all that said, while it is certainly created with a nod to such comedy giants, we believe MyalogueTV is highly original and stands on its own, both as a concept and a parody of the dizzying social media and information age we live in. We believe there is sketch-shaped hole in the current comedy offering and that NOW is the time to launch something enduring and engaging in the post-Brexit, post-Trump and (nearly) post-Covid era.
GARETH STRACHAN (CREATIVE DIRECTOR, PRODUCER, SCRIPTWRITER)
Is an award-winning, neurodiverse poet, playwright, screenwriter, filmmaker, performer and podcast writer, with publications, plays, podcasts and films that have been performed in Brighton Fringe, Toronto Film Festival and Barons Court Theatre London, as well as numerous corporate scripts for the advertising industry. In 2011, he licenced out his own brand of greeting cards - Wordsmiff - to Camden Graphics; in 2016 he won Creative Future's prestigous poetry award; in 2017 he was a finalist in The Literary Consultancy's Pen Factor Award. He has a BA in English Literature and an MA in Scriptwriting & Playwriting. With his father John, is the co-director of Blisstopia Productions LTD.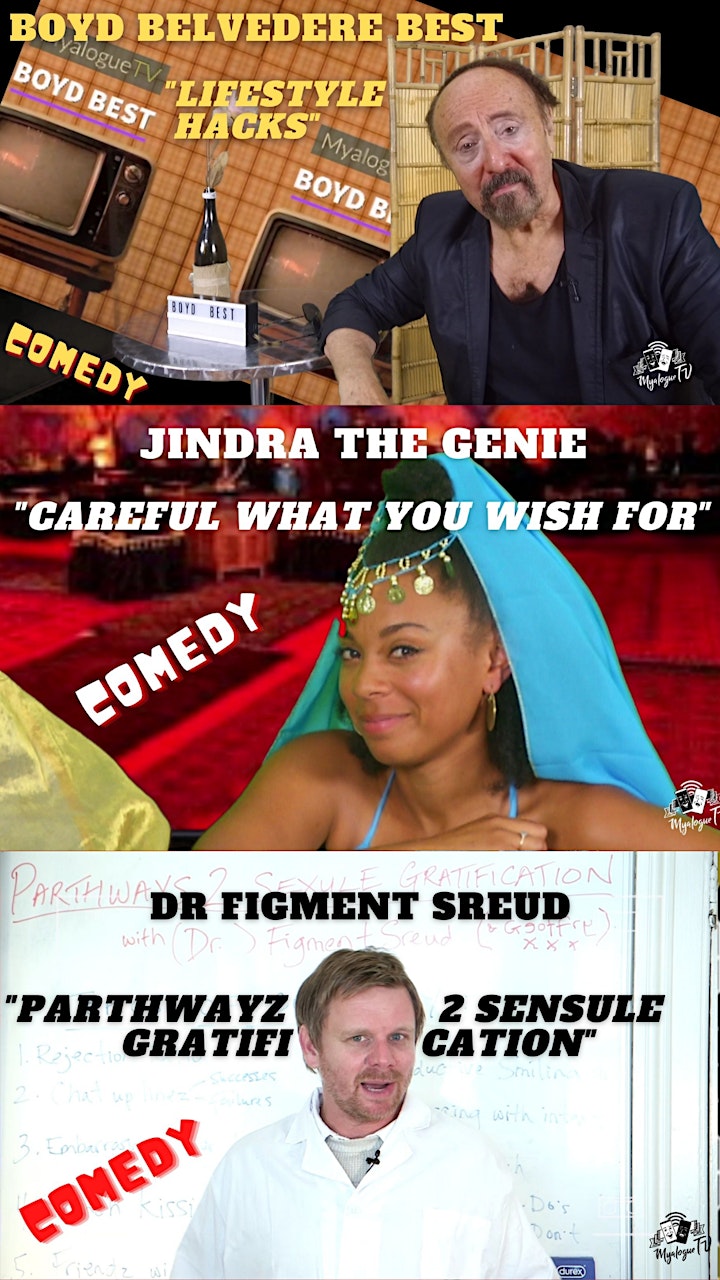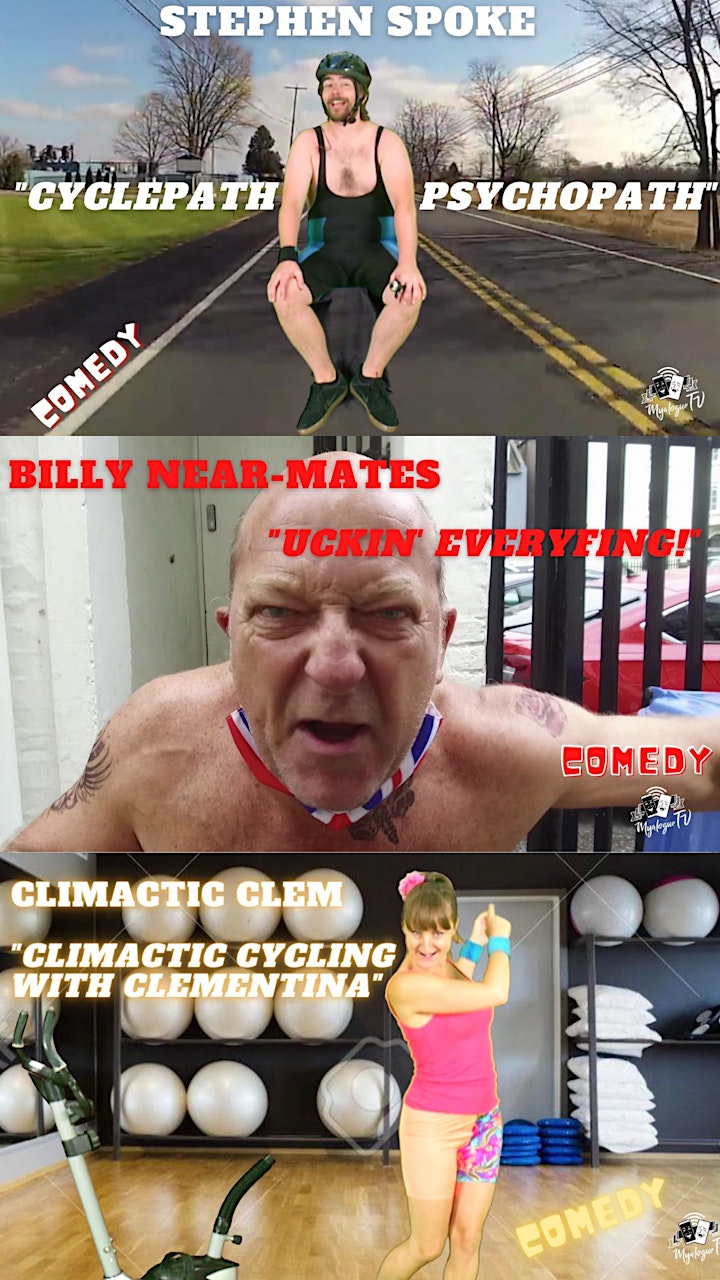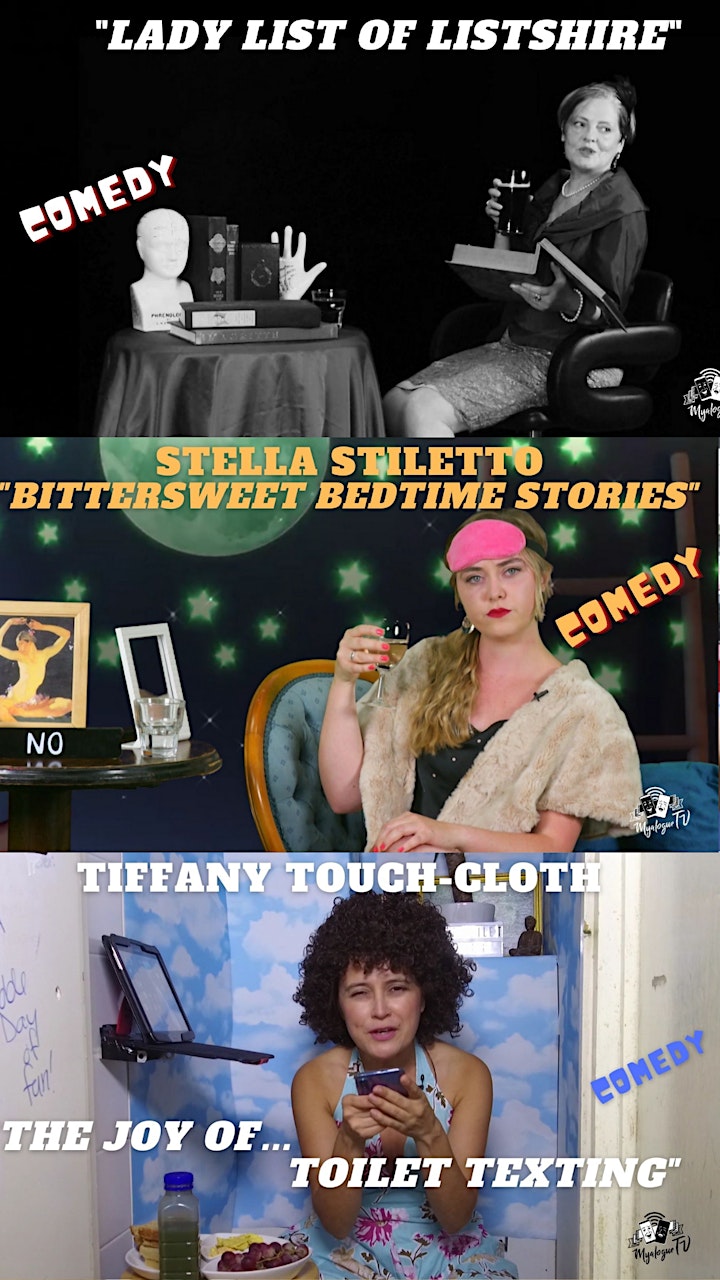 Organiser of MYALOGUE TV - Comedy Screening & "Meet The Characters"