Description
Want to explore your options for the future?
Our FREE careers and education event will help you make the choices that are right for you. You'll get:
Information on careers that match your interests, talents and ambitions

Advice and guidance on the next steps you'll need to take to secure a training, employment or education opportunity

The chance to apply for live apprenticeship, traineeship or job vacancies.
Our event is open to anyone aged 16-24 who's living in London, not currently working or studying or is just about to complete their studies. Register now to secure your place!
In partnership with Depaul UK: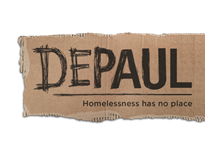 We're working with: