Location
Osborne Clarke offices
One London Wall
London
EC2Y 5EB
United Kingdom
Description
1st MyCorridor Project Workshop
MyCorridor is a 3-year project, funded by the EU's Horizon 2020 programme. The Project's objective is to facilitate sustainable travel in urban and interurban areas and across borders.
The MyCorridor project is part of the Mobility as a Service (MaaS) concept, offering users tailor-made travel solutions based on their individual needs.
The Project's aim is to integrate services from various service providers into one platform that brings users end-to-end multimodal travel solutions. The MyCorridor platform will offer a one-stop-shop for door-to-door travel planning, booking, payment and e-ticketing.
The 1st MyCorridor Project Workshop will deal with a variety of issues, including exploring users' needs (e.g., travellers, service providers and MaaS aggregators) and the legal aspects of MaaS. The Workshop will be held in the London offices of MyCorridor's project partner Osborne Clarke LLP and principally organised by the project coordinators: The University of Newcastle and CERTH, with the support of the Project's Dissemination and Events project partner, IRU.
AGENDA
From 09:30: Arrival, Registration & Welcome coffee
10:00 – 10:10 Welcome & Introduction by Roberto Palacin, UNEW
10:10 – 10:30 Keynote Speech: Mobility as a Service (MaaS): where we are and where we are heading. A user perspective by Christopher Irwin, Member of European Passengers' Federation (EPF) Council
10:30 – 10:45 Implications for Urban and regional transport by Ivo Cre, Deputy Director of Polis Network
10:45 – 11:05 Navigating the legal landscape by Jeremy Godley and Marie-Claire Smith, at Osborne Clarke LLP
11:05 – 11:25 MyCorridor Project: the vision & the approach by Maria Gkemou, CERTH/HIT
11:25 – 11:45 Coffee/Tea break
11:45 – 13:15 How to make a difference - interactive round-table by Evangelos Bekiaris, CERTH/HIT
13:15 – 13:30 Closing message by Roberto Palacin, UNEW
13:30 – 14:30 Networking Lunch
More about the speakers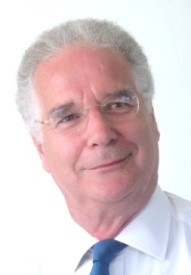 Christopher Irwin is recognised in the EU as a specialist in transport policy, particularly concerning passenger issues and on research and innovation in the transport sector.
Since 2012 he has been the UK's co-chair of the Franco-British Intergovernmental Commission overseeing the Channel Tunnel (the IGC). He is also in his second term as a member of the European Commission's Horizon 2020 Transport Advisory Group, he sits on the board the European Rail Research Advisory Council and on the Strategic Board overseeing Shift2Rail, the EU's public-private research and innovation investment undertaking for projects in the rail sector. He represents Transport Focus in the European Passengers' Federation – which links passenger organisations throughout Europe and of which he was a founder. He is director and founding chair of TravelWatch SouthWest, the social enterprise that links passengers' organisations throughout south west England. He represented transport users for eight years and became Deputy Chair on the South West Regional Assembly - the English regional spatial planning body. In 2012 Plymouth University awarded him an honorary doctorate 'for his contribution to the life of citizens and business in the south west of England'. He was also transport adviser to the South West Regional Development Agency.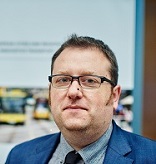 Ivo Cre is Deputy Director at POLIS Network. he is involved in Polis' policy coordination and activities of EU project development. He leads Polis' thematic pillar on the Social and Economic Aspects of Transport. Ivo coordinates the Polis working groups on parking and on financing and has coordinated Polis' policy paper on smart cities. He is currently working on the European Projects Future Radar, CIVITAS SATELLITE, SETRIS, EBSF_2 and SUNRISE. Ivo has extensive experience in city networks and policy in the field of mobility. You can contact him in English, Dutch and French.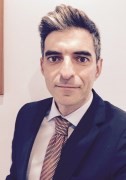 Roberto Palacin is Senior academic leading the Railway Systems Research Group at NewRail. With a background in Mechanical Engineering, Design and Railway Systems Engineering, he has been involved in research projects on subjects such as strategic development of transport systems, energy efficiency of urban and mainline rail systems, urban mobility and sustainability, development of innovative railway concepts, innovative intermodal systems, intermodality of the European rail network and development of modular concepts for high-speed. His research interests revolve around the two main aspects: application of a systems approach to energy conservation and human-systems interaction and include mobility and mass-capacity in the context of MaaS (urban and long distance), improving railways energy efficiency, connectivity and the development of ergonomic and design-led railway environments.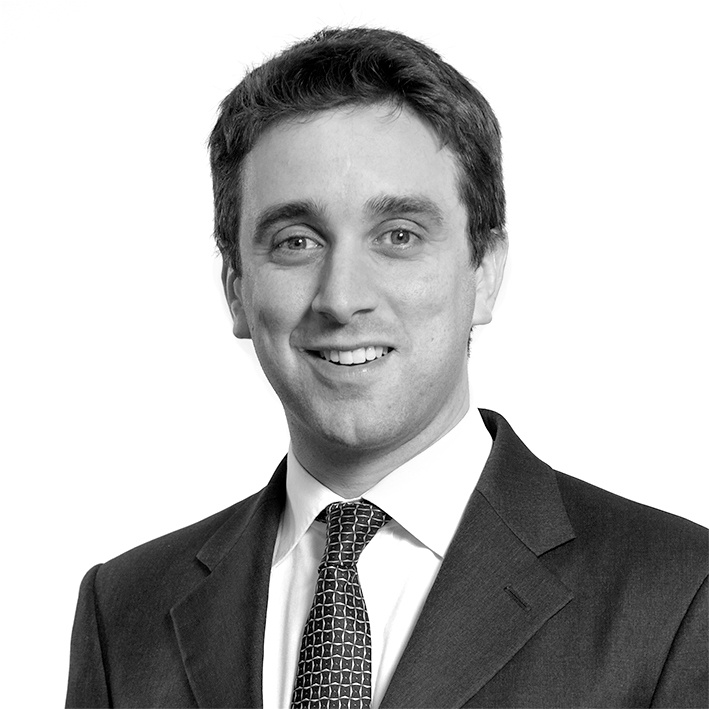 Jeremy Godley is a commercial lawyer specialising in the transport sector, with a focus on smart mobility. He advises clients on Mobility as a Service (MaaS) projects and in the growing electric vehicle market. He has a particular interest in smart cities from a transport perspective. Jeremy also advises clients in the rail sector including train operators on franchise and concessions bids, and train manufacturers and Rolling Stock Owning Companies (ROSCOs) on fleet procurements, maintenance and leasing. He advises bus operators on contract bids and partnership schemes as well as on regulatory matters. Jeremy is an expert in the EU and domestic regulatory framework that applies to rail, having joined the firm from the Office of Rail and Road.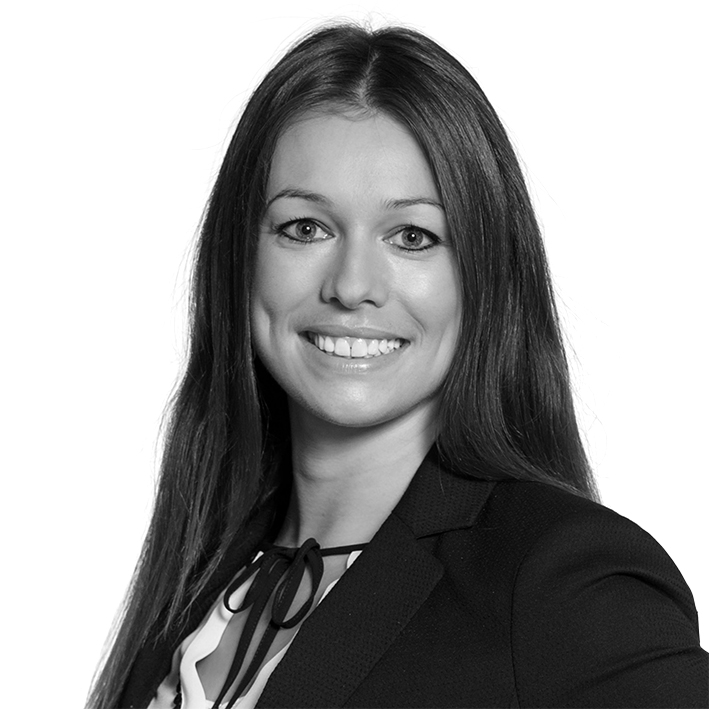 Marie-Claire Smith qualified into Osborne Clarke's Commercial team in September 2017. She advises clients on a range of commercial matters, including data protection, intellectual property, telecoms regulation and general commercial agreements. Her recent experience includes co-ordinating several large-scale international projects for multinational companies. Marie-Claire has a particular interest in smart mobility and advises clients on a variety of legal and commercial issues relating to Mobility as a Service (MaaS). She is a lead associate in the Osborne Clarke team advising on the EU funded MyCorridor MaaS project."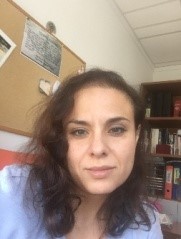 Maria Gkemou is a Senior Researcher at the Hellenic Institute of Transport (HIT) of the Centre for Research and Technology Hellas (CERTH) – www.hit.certh.gr. She is Head of the Lab for Clean Vehicles and Technologies and of the Lab for Intelligent Materials and Manufacturing in Transport. She is a Mechanical and Aeronautical Engineer with a PhD on Modeling of driving behaviour in driving simulator and correlation with real traffic conditions. Her main fields of expertise are namely: ITS, IST, driving simulation, sustainable mobility solutions, clean vehicles and technologies, pilot trials design, Dangerous Goods transport safety, training in transport field. She works at CERTH/HIT since 2003 and she is currently Technical Manager in two H2020 projects and one national one, whilst she has participated on administration and technical level in more than 15 research projects in the past. She is author of over 50 publications in refereed journals, books, and conferences proceedings.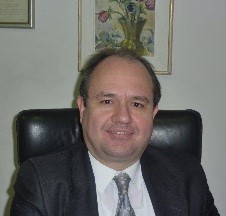 Evangelos Bekiaris, is the CE Director of the Hellenic Institute of Transport (HIT) of the Centre for Research and Technology Hellas (CERTH) – www.hit.certh.gr. He is Mechanical Engineer with a PhD on optimisation. He has participated in over 100 research projects up to date, in 36 of which has had or currently has a leading role. His field of expertise covers issues of road safety, clean vehicles, smart grid applications, specialized telematics applications for vehicles, public transport and maritime transport. He has also profound experience in accessible transportation and personalized services for disabled people and elderly. He has been/is editor and co-author in 6 scientific books and with 68 publications in international scientific journals and 260 presentations in international conferences. He is member of the Board of the European Conference of Transport Research Institutes (ECTRI - www.ectri.org) and leader of Pole 10 - Training and Education of the European Rail Research Network of Excellence (EURNEX - www.eurnex.org) since 2016.
FAQs
What are my transport/parking options for getting to and from the event?
Please click on the link below to access directions to Osborne Clarke, London http://www.osborneclarke.com/locations/uk/london/
Please also refer to Google Maps at the bottom of this page. Alternatively you can use the CityMapper London app.
How do I contact the organiser with any questions?
Please contact Masha Tarle (MyCorridor Dissemination and Communication) at info(at)iruprojects.org
Can you recommend accommodation?
Please ask Masha Tarle for a list of recommended hotels.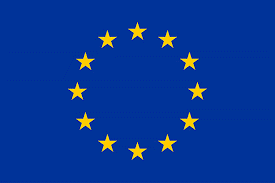 MyCorridor is funded by the European Union within Horizon 2020 research and innovation programme under grant agreement No 723384.