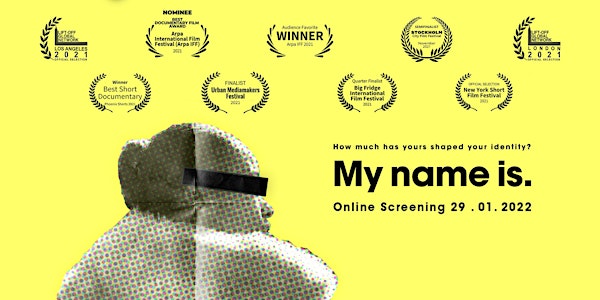 #MyNameIs Documentary Screening
An unexplored & needed conversation about our identity.
About this event
Synopsis
A 20 minute film into experiences of five individuals with non-western first names, its link to their identity and how it correlates to pressures of conforming to westernized English norms.
Director Statement
This research documentary hopes to support decolonization activities and practices, as well as encourage a message of inclusion and respect within ourselves and among others.