Mynediad am ddim: Amgueddfa Sain Ffagan | Free Entry: St Fagans Museum
[Scroll for English text or 'show more' on mobile devices]
About this event
Mae mynediad i'r Amgueddfa yn parhau AM DDIM, ond er mwyn diogelu ein staff a'n hymwelwyr rhaid i ni gyfyngu'r nifer o bobl ar y safle ar yr un pryd. I gadw ymwelwyr a staff yn ddiogel, rydym wedi gorfod cyfyngu faint o bobol all gael eu croesawu i'r safle ar yr un pryd. Er mwyn rheoli hyn rhaid i bob ymwelydd archebu tocyn am ddim ymlaen llaw. Os na fyddwch yn archebu a dangos tocyn dilys, ni fyddwch yn cael mynediad, yn ddieithriad.
The Museum remains FREE TO ENTER. However, to keep you and our staff safe, we have had to reduce the number of people we can welcome on site at any one time. To manage this, all visitors entering the site will need to have booked a free ticket in advance. Sadly, if you don't book and present a valid ticket, you'll be turned away. We can make no exceptions.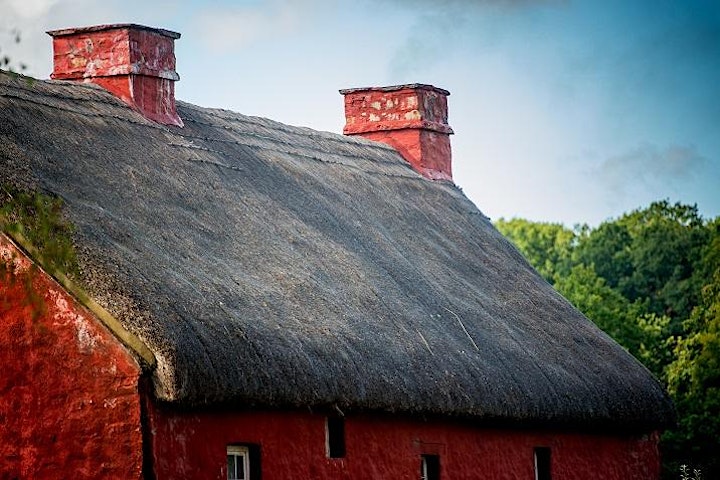 Mae Coedlan yn Ailagor!
Coedlan is Reopening!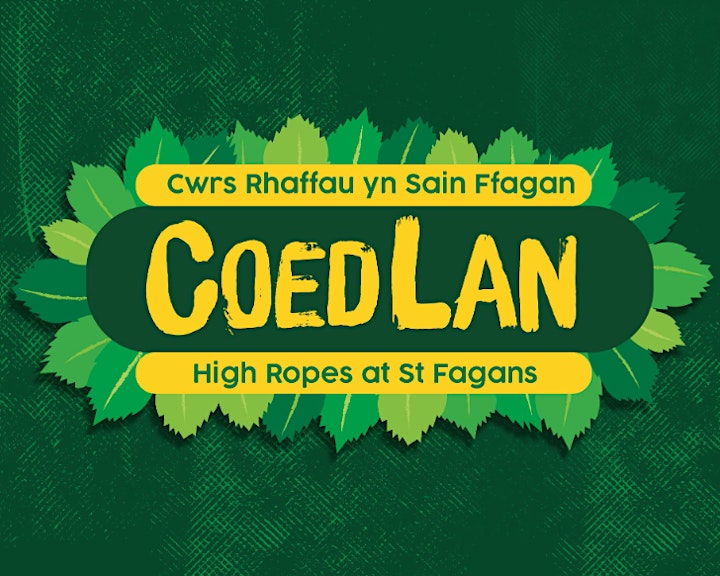 Dewch i fwynhau cwrs rhaffau cyffrous fry ym mrigau'r coed bedw yn Sain Ffagan Amgueddfa Werin Cymru.
Bydd Coedlan ar agor ym mis Mai ar y dyddiadau canlynol:
29 - 31 Mai
2 - 7 Mehefin
12 - 13 Mehefin
19 - 20 Mehefin
26 - 27 Mehefin
Gallwch archebu lle o flaen llaw gan archebu tocyn Eventbrite.
Pris: £12 + ffioedd Eventbrite.
Am fwy o wybodaeth ac i ddarllen ein cwestiynau cyffredin, ewch i'n gwefan.
NODWCH:
Rhaid bod o leiaf 110cm o daldra a 6 mlwydd oed a dros, i gymryd rhan. Rhaid i blant rhwng 110cm a 130cm fod yng nghwmni unigolyn dros 130cm ac dros 12 mlwydd oed. Caiff 1 oedolyn oruchwylio 2 blentyn ar y mwyaf. Y pwysau trymaf a ganiateir yw 18 stôn.
Dylech wisgo dillad cyfforddus sy'n caniatáu i chi symud yn rhwydd. Dylech wisgo esgidiau addas sy'n gadarn ac yn gorchuddio'r bodiau. Ni chewch wisgo sandalau, esgidiau sy'n llithro ymlaen, fflip-fflops, sodlau uchel ac ati ar y cwrs rhaffau uchel. Rhaid clymu gwallt hir yn ôl, a thynnu gemwaith.
________________________________________________________________
Experience an exciting high ropes course perched in the beech trees at St Fagans National Museum of History.
Coedlan will be open in May on the following dates:
29 - 31 May
2 - 7 June
12 - 13 June
19 - 20 June
26 - 27 June
You can pre-book your space via Eventbrite.
Price: £12 + Evenrbrite fees.
For more information and to read our FAQ's, please visit our website.
PLEASE NOTE:
Participants must be 110cm tall and 6 years old and over, in order to take part. Children between 110cm and 130cm must be accompanied by an individual over 130cm and aged 12 plus. An adult can supervise a maximum of 2 children. The maximum weight is 18 stone.
Appropriate footwear should be worn which are secured with a closed toe. No sandals, slip on shoes, flip flops, high heels or similar can be worn on the high ropes course.
Organiser of Mynediad am ddim: Amgueddfa Sain Ffagan | Free Entry: St Fagans Museum