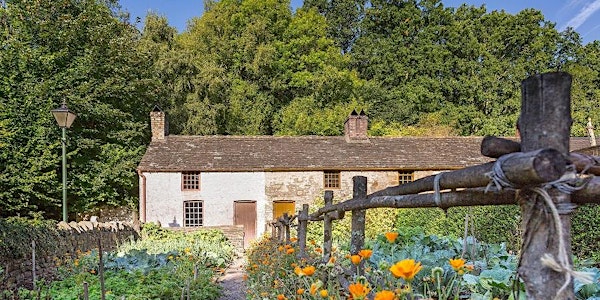 Mynediad am ddim: Amgueddfa Sain Ffagan | Free Entry: St Fagans Museum
Location
St. Fagans National Museum of History
St Fagans National Museum of History
Cardiff
CF5 6XB
United Kingdom
[Scroll for English text or 'show more' on mobile devices]
About this event
SYLWER: Does dim angen archebu tocyn i ymweld â ni o 28 Mawrth ymlaen.
NOTE: You don't need to book to visit us from 28 March onwards.
_________________________________________
Mae mynediad i'r Amgueddfa yn parhau AM DDIM I gadw ymwelwyr a staff yn ddiogel, rydym wedi gorfod cyfyngu faint o bobol all gael eu croesawu i'r safle ar yr un pryd. Rhaid i bob ymwelydd archebu tocyn am ddim ymlaen llaw.
Yn ôl canllawiau Llywodraeth Cymru, rhaid i bawb wisgo gorchudd wyneb yn ein Hamgueddfeydd a dilyn ein canllawiau diogelwch tra eich bod yn yr amgueddfa, hyd yn oed os ydych chi wedi cael y ddau frechlyn Covid-19. (Sylwer: nid yw feisor yn cael ei ystyried fel gorchudd wyneb gan Lywodraeth Cymru.)
Mae ragor o wybodaeth am ein trefniadau i'ch cadw'n ddiogel ar ein
gwefan
.
Dim ond prif fynedfa'r Amgueddfa fydd ar agor - mae'r fynedfa gefn (o bentref Sain Ffagan) ar gau am y tro. Os ydych chi'n gyrru i'r Amgueddfa bydd yn rhaid archebu a thalu am barcio ymlaen llaw. Tâl am barcio yn unig yw hwn – mae mynediad am ddim i'r Amgueddfa fel arfer.Mae'r wybodaeth bersonol yr ydych yn ei darparu yn cael ei defnyddio i reoli'r broses docynnu. Caiff eich gwybodaeth ei brosesu gan Eventbrite, nid Amgueddfa Cymru, ond gallwn ddefnyddio data dienw at ddibenion dadansoddi. Darllenwch
Hysbysiad Preifatrwydd Eventbrite
am ragor o wybodaeth. Os cofrestrwch i dderbyn ein cylchlythyr bydd eich manylion yn cael eu cadw at ddibenion cyfathrebu. Darllenwch ein
Hysbysiad Preifatrwydd llawn
.
I dderbyn gwybodaeth gyson am ein holl amgueddfeydd, tanysgrifiwch i'n
cylchlythyr
The Museum remains FREE TO ENTER. To keep you and our staff safe, we have had to reduce the number of people we can welcome on site at any one time. All visitors entering the site will need to have booked a free ticket in advance.
Visitors are required to wear face coverings at our Museums, in line with Welsh Government guidelines and to follow all our safety guidelines while at the museum, even if you have been vaccinated. (Please note – a visor is not considered to be a face covering by the Welsh Government.)
Find out more about what we're doing to keep you safe on our
website
.
Only the main entrance to the museum will be open - the back entrance (access from St Fagans village) remains closed for the time being. If you are arriving by car, you will need to book and pay for a parking space in advance. This charge is for parking only – entry to the museum remains FREE.The personal data you provide is collected to manage the ticketing process. Your information is processed by Eventbrite and not Amgueddfa Cymru, although we may use anonymised data for analysis purposes.  You can read the Eventbrite privacy notice
here
.  If you want to sign up to our newsletter, your details will be retained for communication purposes. See our full privacy notice
here
.
For information about activities at all our national museums, join the
mailing list
____________________________________________________________________________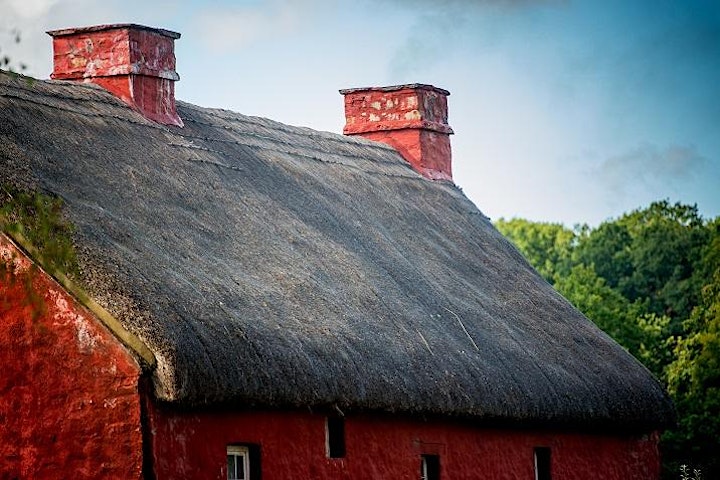 Ffermdy Kennixton | Kennixton Farmhouse