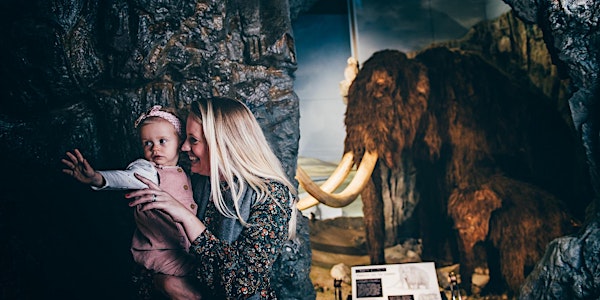 Mynediad: Amgueddfa Genedlaethol Caerdydd | Entry: National Museum Cardiff
Mynediad am Ddim | Free Entry
About this event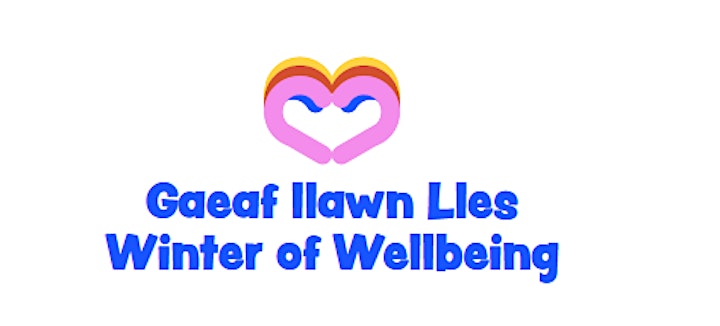 Gwŷl Gaeaf Llawn Les 19-27 Chwefror 2022
Mae'n bleser gennym lansio cyfres o ddigwyddiadau a gweithgareddau a drefnwyd gan bobl ifanc ar gyfer pobl ifanc yn ystod Hanner Tymor Mis Chwefror yma 2022.
Ymunwch â ni am ddigonedd o weithgareddau creadigol a hwyliog yn ein safleoedd Amgueddfa a ledled Cymru!
Mae'r digwyddiad hwn yn rhan o Fenter Gaeaf Llawn Les, gyda chefnogaeth Llywodraeth Cymru i ddarparu gweithgareddau i gefnogi lles cymdeithasol, emosiynol a chorfforol ein plant a'n pobl ifanc.
I weld y rhaglen ac i archebu tocynnau, ewch i: https://www.eventbrite.com/cc/gaeaf-llawn-les-winter-of-wellbeing-146989
______________________________________________
Winter of Wellbeing 19-27 February 2022
We are delighted to launch a series of events and activities organised by young people for young people during this February Half term 19-27th February 2022.
Join us for plenty of creative and fun activities at our Museum sites and all over Wales!
This event is part of the Winter of Wellbeing Initiative, supported by Welsh Government to provide activities to support the social, emotional, and physical wellbeing of our children and young people.
To see the full programme and to book tickets, please visit: https://www.eventbrite.com/cc/gaeaf-llawn-les-winter-of-wellbeing-146989
[Scroll for English text or 'show more' on mobile devices]
Mae mynediad i'r Amgueddfa yn parhau AM DDIM. I gadw ymwelwyr a staff yn ddiogel, rydym wedi gorfod cyfyngu faint o bobol all gael eu croesawu i'r safle ar yr un pryd. Er mwyn rheoli hyn rhaid i bob ymwelydd archebu tocyn am ddim ymlaen llaw.
Yn ôl canllawiau Llywodraeth Cymru, rhaid i bawb wisgo gorchudd wyneb mewn gofodau dan do yn ein Hamgueddfeydd a dilyn ein canllawiau diogelwch tra eich bod yn yr amgueddfa, hyd yn oed os ydych chi wedi cael y ddau frechlyn Covid-19. (Sylwer: nid yw feisor yn cael ei ystyried fel gorchudd wyneb gan Lywodraeth Cymru.)
I leihau risg lledu COVID-19, rydym wedi newid ein harferion a bydd eich ymweliad ag Amgueddfa Genedlaethol Caerdydd yn wahanol i'r arfer, ond gobeithio y byddwch yn mwynhau:
- Ymweld ag orielau Esblygiad Cymru a Gwyddorau Naturiol ar y llawr gwaelod
- Ar y llawr uchaf, mae'r orielau celf wych ar agor. Yma, cewch weld gweithiau gan Botticelli, Richard Wilson, Rembrandt a mwy.
- Mae rhai o'r orielau celf, gan gynnwys ein horiel argraffiadol enwog, ar gau o 23 Tachwedd oherwydd gwaith cynnal a chadw. Ry'n ni eisiau clywed y hoffech chi weld yr orielau yn cael eu harddangos unwaith bydd y gwaith cynnal a chadw drosodd – rhowch eich barn ar ddyfodol ein horielau celf.
Mae'r wybodaeth bersonol yr ydych yn ei darparu yn cael ei defnyddio i reoli'r broses docynnu.
Caiff eich gwybodaeth ei brosesu gan Eventbrite, nid Amgueddfa Cymru, ond gallwn ddefnyddio data dienw at ddibenion dadansoddi. Darllenwch Hysbysiad Preifatrwydd Eventbrite am ragor o wybodaeth. Os cofrestrwch i dderbyn ein cylchlythyr bydd eich manylion yn cael eu cadw at ddibenion cyfathrebu. Darllenwch ein Hysbysiad Preifatrwydd llawn.
Mae ragor o wybodaeth am ein trefniadau i'ch cadw'n ddiogel ar ein gwefan.
------------------------------
The Museum remains FREE TO ENTER. To keep you and our staff safe, we have had to reduce the number of people we can welcome on site at any one time. To manage this, all visitors entering the site will need to have booked a free ticket in advance.
Visitors are required to wear face coverings in indoor spaces at our Museums, in line with Welsh Government guidelines and to follow all our safety guidelines while at the museum, even if you have been vaccinated. (Please note – a visor is not considered to be a face covering by the Welsh Government.)
To reduce any risks from COVID-19, we have had to change what we do, and your experience at National Museum Cardiff will be different from what we can normally offer, but we hope you enjoy:
- Visiting our Evolution of Wales and Natural Science galleries on the ground floor
- On the first floor, you'll find the fantastic historic art galleries are open for visiting. Here you'll see work by Botticelli, Richard Wilson and Rembrandt.
- Currently some of our art galleries, including our world-famous Impressionist gallery, remain closed from 23 November due to ongoing essential maintenance. We want to hear from you how you'd like our galleries to be redisplayed once the essential maintenance is complete – find out how you can help us to shape the future of our art galleries.
The personal data you provide is collected to manage the ticketing process.
Your information is processed by Eventbrite and not Amgueddfa Cymru, although we may use anonymised data for analysis purposes.  You can read the Eventbrite privacy notice here.  If you want to sign up to our newsletter, your details will be retained for communication purposes. See our full privacy notice here.
Find out more about what we're doing to keep you safe on our website.
Archebion Ysgol | School Bookings
Rhaid i ysgolion a grwpiau archebu dau wythnos ymlaen llaw. Ffoniwch (029) 2057 3240 i gadw lle.
Dim ond un dosbarth, cyfanswm o 30 (plant a staff ysgol) fydd yn cael ymweld bob dydd.
Ewch i'r gwefan am fwy o wybodaeth.
__________________________________________________________
All schools and groups must book two weeks in advance. Phone (029) 2057 3240 to book.
Only one class, maximum of 30 (children and school staff) per day.
For more information, please visit our website.