Event Information
Location
WD25 8EZ
Bhaktivedanta Manor
Hilfield Lane, Aldenham
Watford
WD25 8HE
United Kingdom
Description
It's time to make that journey
Ever thought about going to India, but never got around to it? Maybe you thought it wise to go with someone who knows what they're doing as it can be challenging to be on your own?

Well, here's an opportunity. All you need to do is just tag along and we'll take you through some of the most amazing spiritual places. And yes, everything's taken care of - comfortable travel, luxury accommodation, delicious food and good company. You literally need to just come along and enjoy your experience. We'll take care of the rest.

If you have any pre-booking questions, please register and enter your questions in the text area provided. We'll get back to you soon.

We hope to have you with us on this journey.
Itinerary of travel - 2018

15th Feb: Depart London Heathrow
16th Feb: Arrive New Delhi
17th - 19th Feb: Haridwar and Rishikesh
20th - 24th Feb: Vrindavan
25th - 28th Feb: Jaipur
1st Mar: Depart New Delhi / Arrive London Heathrow
Need to know more details?

Vrindavan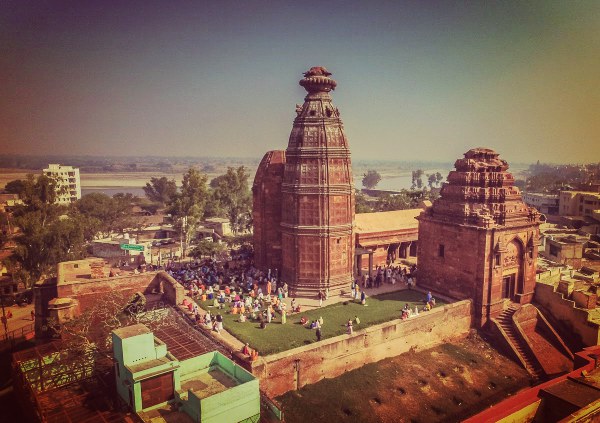 City of over 5000 temples, place of Krishna's birth and home to many wonderful tales of Krishna and his devotees - one of the most sacred places in India. Situated along the banks of the Yamuna river and visited by hundreds of pilgrims everyday, it is famous for it's spiritual environment and temples. Just being in the environment will supercharge you!

Rishikesh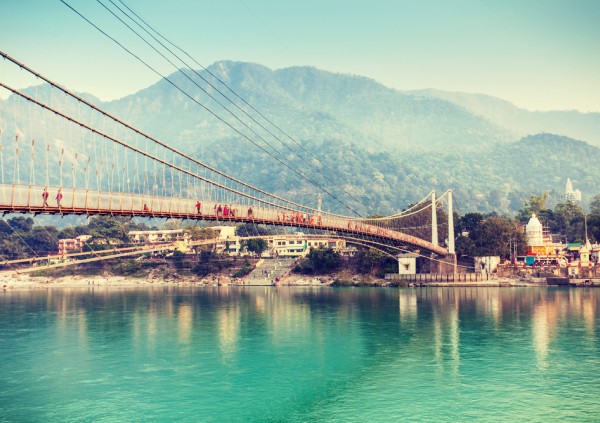 Known as the gateway to the Himalayas and the Yoga capital of the world, it is a popular destination for aspiring and practicing yogis and a place for everyone else to go deep within and experience the peaceful and tranquil atmosphere where saints and yogis have been meditating since antiquity.

Haridwar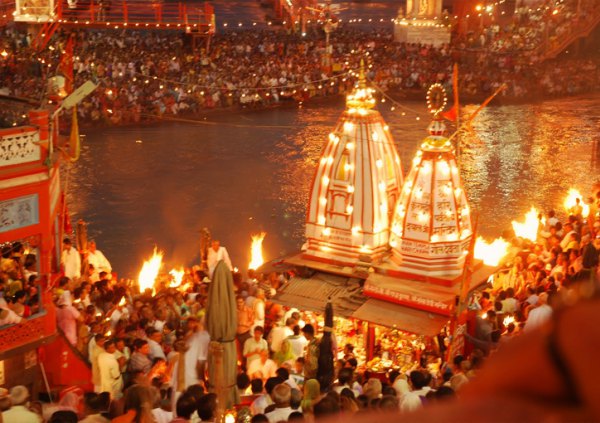 Haridwar is of great significance and is known as the gateway to the spiritual realms. Based on the banks of the Ganges about 150km after its birth in the Himalayas, it is a heaven for nature lovers and presents a kaleidoscope of Indian culture and tradition.

Jaipur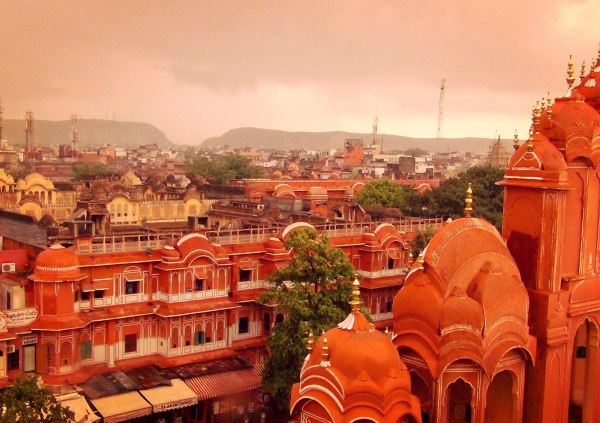 One of the most beautiful cities in India and also known as the pink city, it was founded in the 1700s by King Jai Singh. It is also home to many famous temples, palaces, museums and home to traditional culture, music, dance and food. It is also a heaven for spiritual and cultural shoppers
EARLY BIRD PRICE: £1650

Only for bookings in September. Later booking prices will be adjusted according to airline ticket prices.

What's included in your price?
Accommodation (Shared between two, most cases 4/5 Star)
Vegetarian meals everyday
Onward and return flights to India
Internal travel tickets
Entry tickets for attractions that are part of the trip
What's NOT included in your price?
Visa costs, travel/medical insurance, and vaccination charges
Any extra meals, gifts or facilities you may want to buy
Any extra attractions you may want to visit

Any extra travel that you may want to do
Anything extra that is not included in the ticket price
How do I book and pay?

Please click the REGISTER button to the right. Even if you haven't made a decision yet, but are considering it, let us know.

Once you've booked we'll get in touch with you and send you payment details. You can choose either of two interest free payment by installment options:

Option 1:
Booking deposit £550 (Sep)
Remaining amount £1100 (Oct)

Option 2:
Booking deposit £550 (Sep)
First Installment: £500 (Oct)
Second Installment: £300 (Nov)
Third Installment: £300 (Dec)

For bookings after September, we'll send you an updated payment schedule once you've booked.
We'll be holding two orientation sessions to guide you through the process of obtaining a visa and advice on health and other things related to your travel. We'll be with you all the way - don't worry!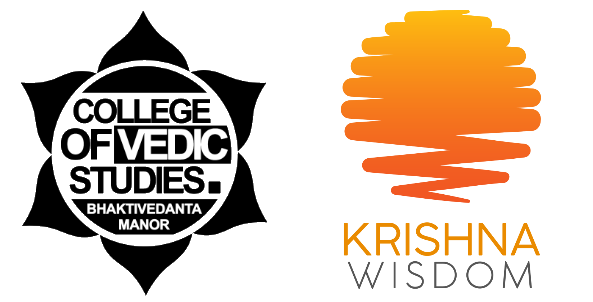 Date and Time
Location
WD25 8EZ
Bhaktivedanta Manor
Hilfield Lane, Aldenham
Watford
WD25 8HE
United Kingdom