| | |
| --- | --- |
| MyTeam Network - Working Lunch | |
Event Details
Join us for a Working Lunch to experience the power of the MyTeam Network - for free*!
 What MyTeam is all about…   
• MyTeam Network follows an innovative formula for a networking group based on observations of how networking works, and why people do it  
 • MyTeam is follows the principle of 'we are smarter than me!' (and 'stronger than me' too)  
• MyTeam Network gives networkers 'colleagues'  
• MyTeam works in the space between meetings - too many networkers do nothing apart from go to meetings (not because they don't want to, they just don't get around to it - our team system solves that for you!)
 • MyTeam doesn't replace your existing networking – it enhances it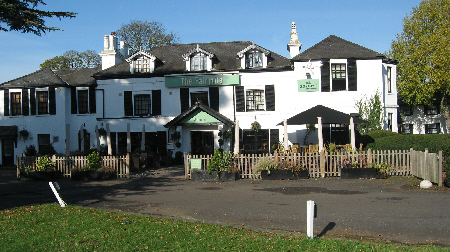 How it works...
We meet in a pub restaurant and everybody chooses and pays for their own lunch.  
The meeting is a group discussion and exchange of ideas, and we explore a business-related 'RoundTable Topic' chosen by the Members at the previous meeting.
We each partner with a networking 'buddy' for the next two weeks selected at random using the MyTeam method. Team Buddies arrange to have a 1-2-1 between meetings at a convenient time and place (or even on Skype) so they can get to know each other and their respective businesses, share contacts, and look for opportunities to help one another. This typically takes around an hour or so during the fortnight and we have a formula for you to follow.
"Thank you for making me feel so welcome yesterday. I thoroughly enjoyed the meeting and look forward to getting to know more about you and your businesses"  Karen McKeogh, Business Assistance 
At the end of each MyTeam meeting, attendeeds have the opportunity of committing  (to themselves, in front of the Team) to tackle a challenge they are facing in their business or complete an specific task in a given timescale. This is totally optional, and a brilliant way of helping you to get things done. There's no penalty for failing to meet your self-imposed target - but it will motivate you by creating a sense of accountability to yourself!
Come and see for yourself how powerful (and how much fun!) a MyTeam Network working lunch can be. 
* First-time Visitors can book a free place.  To attend subsequent meetings you need to join our private LinkedIn Group. Currently Group Members can come to unlimited free meetings (subject to spaces being available). Our upgraded MyTeam Premier Membership,  offering many additional benefits, is by invitation only and currently costs £40 per month (payable quarterly) - please ask for details.
How it all works -  read the FAQs here or watch the video here...
 FINDING THE VENUE: Bizarrely, the Post Office, Eventbrite, Google Maps and Chef & Brewer between them can't seem to agree on the postcode and map location!  Please use KT11 1BW as the postcode for Google Maps to locate the Fairmile between Esher and Cobham on the A307 Portsmouth Road
PLEASE NOTE: We are always over-subscribed ...hooray! (waitlist when full). If you book and don't show, you may not then book into another meeting in advance - but you can go on the waiting list.
When & Where

The Fairmile
Portsmouth Road
KT11 1BW Cobham
United Kingdom


Organizer
Keith Grover is a Marketing Copy Writer (and former English Teacher) with a growing reputation as an inspirational networking trainer and facilitator. 
He runs the popular free Networking in Surrey website and online community which helps people get out and network to develop and grow their businesses, and have a lot of fun in the process.
Informal. interactive and insightful, his presentations are full of light-bulb moments and wake up calls - nobody nods off when Keith fires up the Quattro!
----------------------------------------------
IMPORTANT NOTE: if you have any difficulty in booking the date or event ticket you wanted, please contact Keith via the Contact the Organiser button here...