Description
"Sex I like it, I love it, I want it all the time. (sex) I crave it, I needs it, it's always on my mind," so sings Ginuwine, (Ginuwine, 2003). Warped to be proud of his sexual prowess? Or as historically coming from polygamous societies is predisposed to engage in numerous sexual relations as a matter of cultural custom and necessity? After all Black males' have higher levels of testosterone than white males (Tsai, 2006), and testosterone is linked to libido (Web MD, 2015) and infidelity (Dingfelder, 2006)
In this debate we ask our panel to explore if black males are accustomed to hyper-sexuality and infidelity to ensure they fulfil their basic evolutionary desire to reproduce. Or is this rhetoric propaganda? A study of 1000 black men by Ebony magazine revealed only 37 per cent had sex several times a week, and 21 per cent seldom had sex at all. So why do we continue to accept the mainstream representation of the black male as savage, sexually deviant, and ravenous? In addition, we must not forget maafa was very much a "sexual economy", has this been perpetuated via the sexual labour of blacks in strip clubs, pornography, homosexuality, and popular culture?
What s true is that black men continue to be maligned, and it's time to decide if it's science or society that has determined his sexual identity.
Speakers on the Night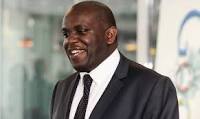 Dr Tony Sewell
Dr Sewell CBE is an international expert in education. Beginning his career as a London school teacher, Tony has spent many years addressing educational discrimination. He has devoted a number of years to teacher training at Kingston and Leeds Universities. Among other organisations, he has consulted the World Bank and the Commonwealth Secretariat on educational issues. He is widely published on education, race and gender. A trustee of the National Museums of Science and Industry, he makes frequent appearances in national broadcast and print media, including BBC Radio 4s Any Questions? BBC2s flagship current affairs programme Newsnight, the Guardian and the Daily Mail and the Spectator. Tony continues to work directly with the international community to provide educational opportunities across the UK and the Caribbean. Domestically, he is the CEO of Generating Genius, an organisation which uses science and engineering to steer black boys towards higher education.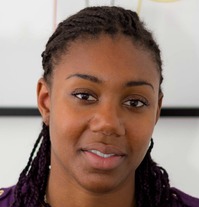 Abby Gilfillian
Abby is a registered psychotherapist and psychosexual counsellor. For several years Abby has supported support clients in overcoming the effects of conflicting societal and familial pressures and expectations, in sexual function, relationship difficulties, experiences of marginalisation and the long term effects of incidents. Through her multi-disciplinary application of Psychodynamic and person-centred approaches, Gestalt, CBT and Systemic techniques, Abby assists clients to find novel ways to understand and react to past traumas. Abby holds a Post Graduate Diploma Psychosexual and Relationship Therapy and Advanced Diploma in Humanistic Integrative Counselling. She counsels couples and single persons in private practice and for charitable organisations, and provides therapy for adult survivors of childhood sexual abuse and with clients diagnosed with mild, moderate or severe mental health difficulties.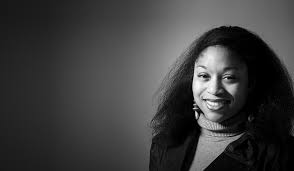 Professor Veronica Mason
Veronica is currently undertaking a PhD in social science, uncovering the interpretations and significance that UK black men attach to US hip-hop and the genre's potential impact on self-concept and black masculinity. Veronica has devoted her life to specialist areas of youth work, such as gender and identity, at the frontline of community projects and interests. As a skilled casework management practitioner she has provided invaluable advice, guidance and support to young people and families. Veronica has held numerous high level roles including Project Co-coordinator, Personal Advisor and a Youth Inclusion Support Panel Preventions Officer, working with a diverse range of young people aged 8-22 years old alongside organisations that include Havering Council, Tower Hamlets Council and the London East Connexions Partnership. Veronica continues to develop the field of Youth Work through her post as a Senior Lecturer and Course Leader of the Youth Studies Degree Programme at London Metropolitan University. She has a master's degree in Applied Anthropology, Community and Youth Work, a BSc Degree in Sociology and Psychology as well as a Postgraduate Certificate in Teaching in Higher Education.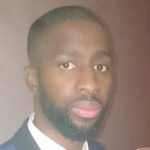 Jo Dash

Jo Dash is the voice of our youth. He brings a unique but powerful perspective to the Pan-African conversation. Dash is a straight-talking community lecturer who is seen as a revolutionary in the field of African holistic health. After qualifying in biology and genetics, Dash has aligned his scientific knowledge with his personal interest in African history, spirituality and cultural science. He observed the Moorish culture in the United States to bolster his understanding of Africans in the diaspora, and traditional African concepts. He now has over 10 years independent research on African culture. Dash draws upon his interdisciplinary awareness in his monthly classes on Health and Biophysics in Brixton, where his students explore the different layers of existence based on academia and philosophy. He is the founding director of the Aboriginal Health Group.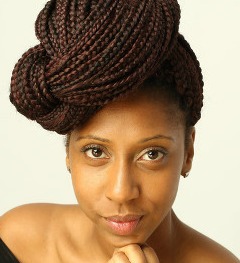 Claire Clottey
Queen of conversation Claire Clottey is a conscious commentator in the world of media and events. Working from her vision to inform, educate and inspire, Clottey authentically blends her interests in socio-political development and broadcasting. Her refreshingly opinionated broadcasting style has granted her immense success in radio, online and television presentation in which she presents current affairs talk show The Conversation on Bang Radio 103.6FM. She also lends her exceptional communication skills to producing regular online content for Jump Off TV UK debates and Ghanaian State of Mind. Claire is also an experienced youth and community worker in which she actively advocates for the needs of young people, women and Afro-Caribbean communities in London.