Description
Tickets are available for the National Association of Data Protection and Freedom of Information Officers' (NADPO) Spring Conference.
Speakers so far are:

Emily Overton, Records Manager and Director of IRMS (rmgirl.co.uk)

Event includes lunch and an excellent chance to network with fellow FOI, DP or information governance specialists.
Free to members (or you can nominate someone to come in your place - please have details ready if you are coming instead of a member as we will ask at the door). Small number of free places for IRMS or DP Forum members (on a first come, first served basis). Additional places are just over £50 for the day.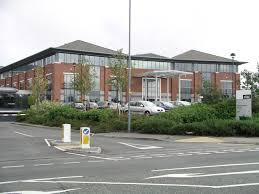 FAQs
Can I pay by credit card or debit card without a PayPal account?
Yes - click on tickets. Select the 'non-member' ticket and go to checkout. At the bottom of the PayPal page is the option to check out as guest. Click this, fill in your card and personal details. You can complete this without a PayPal account.

Where can I contact the organiser with any questions?
@nadponews or secretary@nadpo.co.uk
Do I have to bring my printed ticket to the event?
If you are a member, we will tick your name off a list.
If you are an IRMS or DP Forum member, a ticket would be helpful, or just let us know about your membership. We will check this with those organisations.
If you are a paying non-member, please do bring your ticket.
The name on the registration/ticket doesn't match the attendee. Is that okay?
That is fine as we are happy with substitutions. However, if you are a substitute for an IRMS or DP Forum member, you must also be an IRMS or DP Forum member.
How do I book a substitute in my place in case I cannot make it?

This is fine - just book the ticket in your own name and pass the details onto your colleague, who can attend in your place.

My membership recently expired and employer is going to pay soon. Can I attend?
Yes, but please let us know.
Can I attend for part of the day only?
Yes, but please be mindful that tickets and places are limited - if you can only come for an hour or two, this may deprive someone else of a whole day of fantastic learning.

What food options are available?
There are vegetarian and non-veg options. However, if you have an allergy or any other requirements, please email secretary@nadpo.co.uk and we will do what we can to accommodate you.
Why are the tickets for non-members not exactly £50?
The tickets are a little more than £50 as there are fees to be paid via Eventbrite and Paypal. If you wish to pay on the day, this can be done by cash only (we can email you a receipt) if tickets are available.
Do you offer CPD points?
Sorry, not yet. But we are working on this.
Do you publish a list of delegates?
No, but there is plenty of time to network and get to know others.

Who will be there?
Privacy, information governance and FOI professionals from across public, private and third sectors.
Where can I park/can you advise on travel arrangements/hotels?
Sorry, we are unable to advise but if you need a parking space, some are available on a first come, first serve basis. Please email secretary@nadpo.co.uk with your made, model and reg number and if a booking can be made, we will confirm it with you.