Location
Polaris Education
Unit 1 Wellington Industrial Estate
Basingstoke Road
Spencers Wood
RG7 1AW
United Kingdom
Sales Have Ended
Ticket sales have ended
Thanks for your booking, we will be in touch using your nominated email address with joining information usually about 30 days before the course. If you have not heard from us by 14 days before the course please contact us on Academy@pmgoc.com as sometimes the info is in your Junk/Spam boxes. We look forward to seeing you on the course.
NAEMT's PHTLS is recognised as a leading Prehospital Emergency Care training course and is an NHS Ambulance Service desirable qualification.
About this event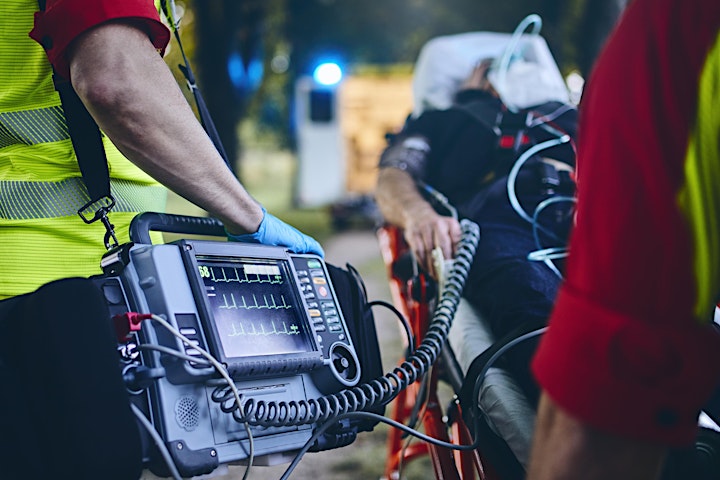 NEW UK 9TH EDITION with JRCALC Compliant Manual, NHS Specific Presentations and MCQ Exam
The UK 9th Edition is based on principles and practises of treating the multi-system trauma patient, as a unique entity: Trauma is a disease of time, with the mean time to death from major haemorrhage being <37mins. PHTLS courses improve the quality of trauma care and decrease mortality.
50% of the major trauma patients will die from haemorrhage; 50% from severe traumatic brain injury:
1% will have a airway complication.
PHTLS promotes critical thinking as the foundation for providing trauma care. It is based on the belief that, given a good knowledge of key principles, emergency clinicians, including Paramedics, Doctors and Prehospital Nurses, as well as military medical personnel, are capable of making informed decisions regarding quality patient care.
The course uses the internationally recognised PHTLS textbook, UK 9th Edition that is JRCALC compliant, and covers the following topics:
Physiology of Life and Death: Trauma Care in the UK
Scene Assessment
Patient Assessment
Airway Management, including i-gel
Breathing, Ventilation and Oxygenation
Circulation, Haemorrhage and the Pathophysiology of Shock
Head Injuries & Traumatic Brain Injuries
Patient Simulations
Special Circumstances
Traumatic Cardiac Arrest
And much more!
PHTLS is the gold standard in Pre-hospital trauma education and is taught in 67 countries.
PHTLS is appropriate for UK Paramedics, Prehospital Nurses, Emergency PHEM Doctors, Military Medical Staff and other prehospital emergency care staff.
Our international faculty has a range of NHS, Military, Ambulance, HEMS and Critical Care Staff, including Advanced Paramedics, Critical Care Teams and PHEM Doctors.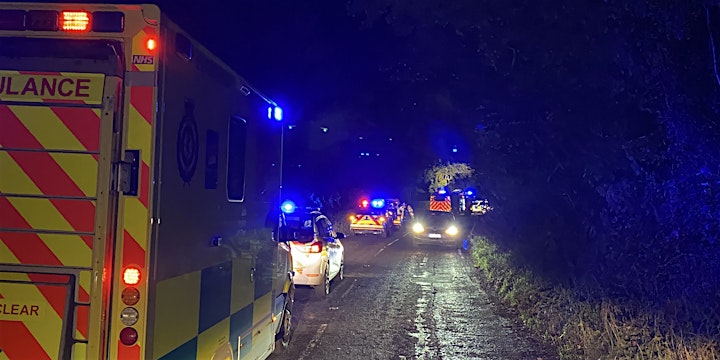 If you are attending PHTLS on the 9th-10th August 2022, you can book an additional days training, completing the Polaris Education CONE | PADS® Course with a 20% Discount:
Understanding the pathophysiology of advanced trauma care allows prehospital clinicians to use a systematic approach to the concurrent activities required during the initial resuscitation of the critical patient, when each clinical decision has a dramatic impact on positive outcomes.
The course uses current resuscitation guidelines to allow effecient treatment of adult and paediatric, acute medical and trauma patients and includes the following:
An Overview of the Primary Survey
A B C D E
M A R C H
SOPS™: Statements of Physiological Status
Trauma Resuscitation
CONE | PADS® System
Acute Trauma Coagulopathy
Major Haemorrhage Protocols
6A Emergency Drugs
Pre-alert Criteria and PAMS
Traumatic Cardiac Arrest
CONE | PADS® Get the Primary Survery Right: First time, every time...
CONE | PADS® is appropriate for UK Paramedics, Prehospital Nurses, Emergency PHEM Doctors, Military Medical Staff and other prehospital emergency care staff. It has been designed and developed with over 20 years of prehospital emergency experience and has been taught to numerous NHS Ambulance Trusts.
Book CONE | PADS® with an exclusive 20% Discount: Only £180.00 for a day of Advanced Trauma Care Training.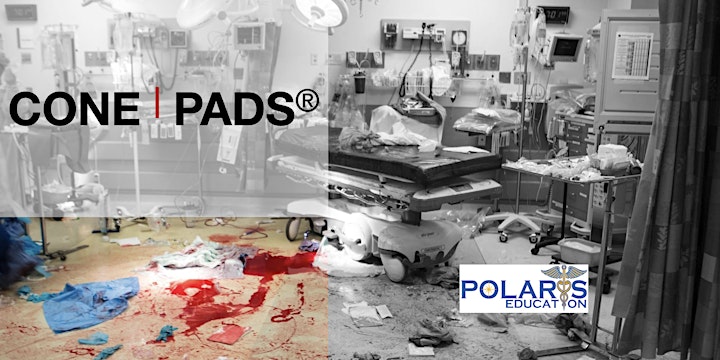 Polaris Education is part of Polaris Medical Services Ltd, the ONLY Independent Ambulance service in the UK with an "Outstanding" CQC inspection rating.
The exemplary education building is based in the village of Spencers Wood, just 5 minutes south of the M4 at Reading and 45 minutes from Heathrow Airport and the M25.
We are ideally located for both UK and international students. Our facilities incorporates a bespoke training centre and frontline simbulance, and emergency department resuscitation area, giving us access to roadside to critical care facilities.
Our international faculty are experienced frontline clinicians with professional teaching qualifications, from a variety of NHS, military and academic clinical backgrounds.