Description
EVENT DESCRIPTION
As a school principal and President of NAHT(NI) I would like to invite you to discuss the current industrial dispute between NAHT(NI) and education employers in Northern Ireland, including the potential ballot of our members announced on 5 September. The meeting is open to all education leaders, members and non NAHT members.
NAHT is 30,000 members strong across England, Wales and Northern Ireland. The weight of our argument and mandate is increased by the more members we represent.
I look forward to engaging with you at this important meeting.
Yours sincerely,
Geri Cameron
NAHT(NI) President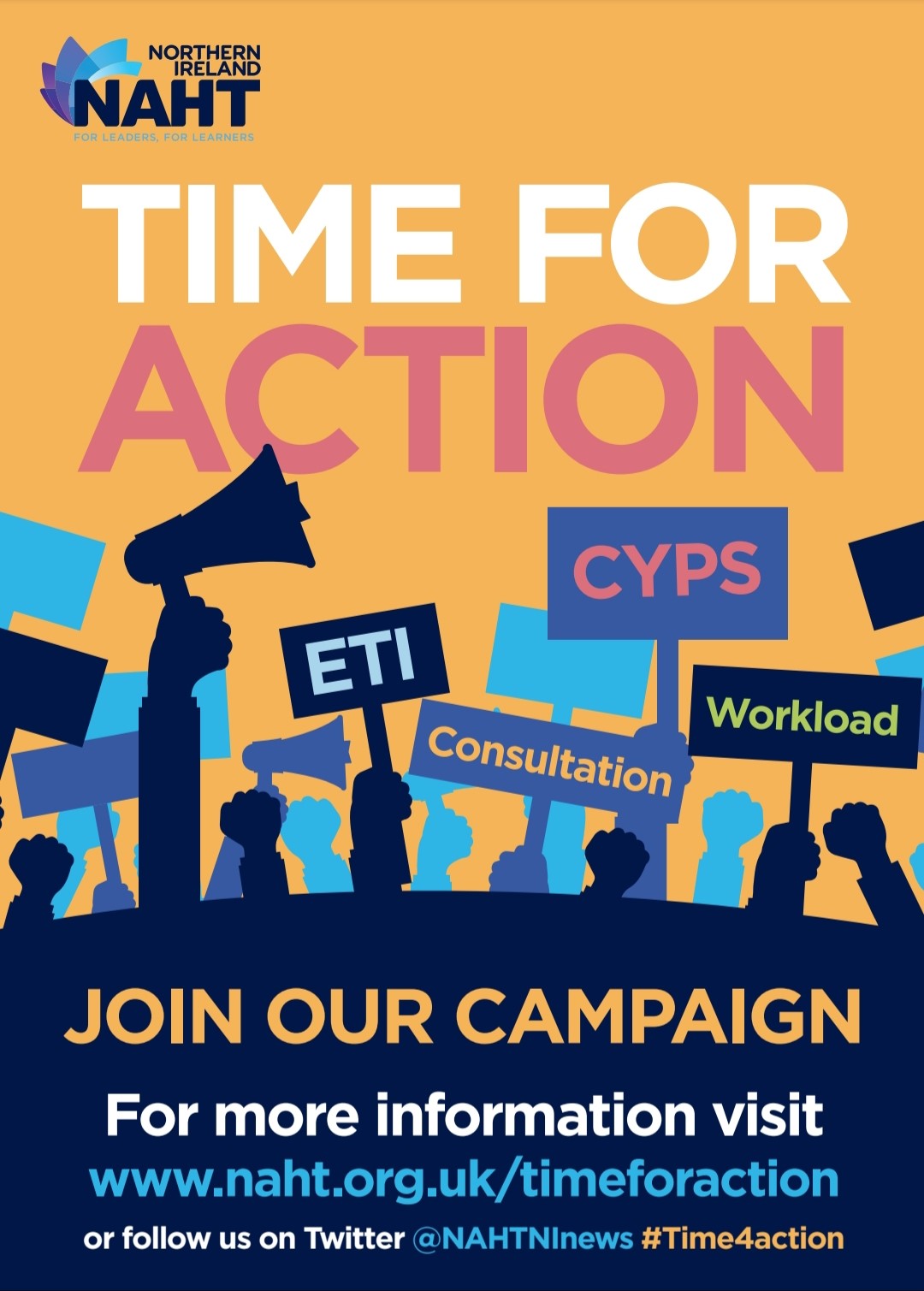 This is a free event but for paid events, Members of NAHT can enjoy our courses and conferences at a subsidised rate so join here today and start enjoying the benefits of membership
Please do not book travel or accomodation without checking with the organising team that the course will be going ahead.
The NAHT has the right to cancel the course if insufficient bookings are received.
By booking a place you are accepting NAHT's terms and conditions.
NAHT Privacy Policy
We take your privacy seriously. Personal data submitted to NAHT is subject to the General Data Protection Regulations. The way we use your personal information is set out in the NAHT privacy policy.
FAQs
Do I need my membership number to book?
Yes. If you are booking a member place you will be required to enter the correct membership number. You can find your membership number by phoning membership on 0300 3030333 option 2.
Where can I contact the organiser with any questions?
The organising team can be contacted on organising@naht.org.uk or 02890776633.
Is my booking transferrable?
Bookings may only be transferred at the discretion of the organising team. These will need to be made in writing to organising@naht.org.uk before the event. Transfers and cancellations may be subject to a charge.
Cancellation fees:
Within 20 working days - 25% charge
Within 10 working days - 50% charge
Within 5 working days - 75% charge
Within 2 working days - 100% charge
Can I update my registration information?
Any updates to your booking must be made in writing to the organising team at organising@naht.org.uk
Does the name on the booking need to match the attendee?
The names of each individual attendee must be entered during the booking process along with a unique email address for each attendee as this will be used for the final confirmation.