Description
Love your Business?
Not So Sure about Your Business Message?
ü You know you need to do it?
ü Do more of it?
ü Or do it better?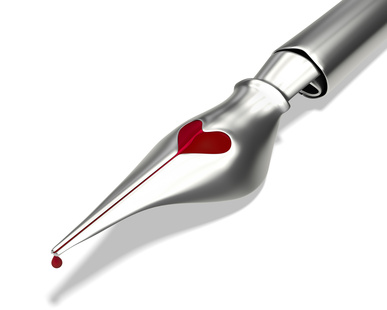 How many times have you heard the words "We do business with those we know, like and trust"?
Probably more often than you'd like to hear them; these words can niggle away because you know that you need to "get out more" and do that "face to face "stuff!
There's nothing worse than being so trapped by your own fears so that you feel powerless to speak - and increasingly uncertain about effectively expressing yourself.
But it need not be like that.
I've helped many people like you through sharing practical and achievable techniques which give you more self-confidence and get you heard in a way which engages.
Following the fabulous successes with previous groups (participants went from avoidance to volunteering!) I have designed a 2 hour workshop for you to hone your message and how they say it.
Content
üfeel the fear and speak anyway - techniques to calm and manage nerves
üwhat NOT to say and do in your 60 seconds
üfine tune your business pitch (bring a draft) using tried and tested templates
üfollow up actions
You will leave having gained practical tips, strategies and coaching that you can immediately implement in your networking activities to guarantee greater success.
"I would say the most amazing thing about the sessions is how you found yourself actually - speaking - with more confidence each time and how you could see your development" "Had a brilliant day today with Claire Godwin; learning to overcome my fear of public speaking. Claire is an absolute joy to work with and I have learnt so much in a relatively short space of time. Her sense of humour is brilliant and you can't help but feel relaxed in her company"
Organiser of Nail It and Love it ... Your Business Message! (aka Pitch / Elevator Talk)
Claire Godwin is Director, Senior Coach / Trainer at The Coaching Works (UK) Ltd
About Claire
Claire has been in the learning and development arena for over 25 years including 10 years as Head of HR & Training and 10 years as Director of The Coaching Works (UK) Ltd www.thecoachingworks.co.uk.
Claire's approach to business is practical and down to earth, helping her clients focus on business outcomes, working on what needs to be done on the outside as well as the inner world of a mind-set for success.
Claire is highly effective at getting beneath what holds business owners back from performing at their best and combines her analytical skills with considreable and varied ways to ensure her clients are supported and developed to achieve their potential.
Her experience has shown that a client's mindset is equally important, if not more, than business tools and models, and has invested considerably in her skills as a coach and mentor to ensure she enables solid and sustainable results with her clients.
Having had her own challenges with public speaking, Claire is expert at drawing out the "inner speaker" in every business owner and leader; inspiring confidence, generating and clarifying clear messages to share with clients, groups and teams (www.speakinyourvoice.com).
She holds an Advanced Diploma in Coaching, is a Master Practitioner and Certified Trainer of NLP and a Chartered Member of the CIPD.
Claire also holds a Diploma in Clinical Hypnotherapy and is a Qualfied Strength Deployment Inventory (SDI) and "Clean Language" Facilitator.
Read what others have to say HERE