Nail Your Career With A Baby On The Way - Set Yourself Up for Career Success and Prepare Financially Before Starting A Family
About this event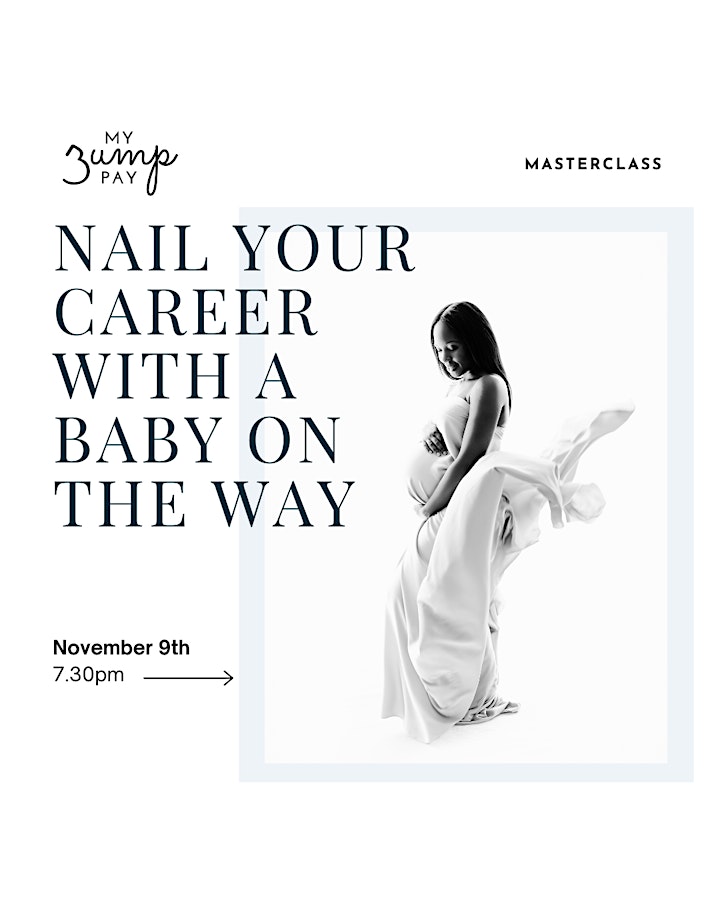 When you begin to think about starting a family, you'll probably wonder how your career might be affected. You're probably worried about how are going to afford it too.
Perhaps you're feeling overwhelmed and you're not sure where to find the right information.
Yes, your HR department might have provided you with some information. But this guide goes so much further than that, sharing lots of practical tips and tools with you, plus you'll get access to a supportive online community.
This will help you feel in control, so you can continue to smash your career goals with a baby on the way and beyond.
I've been so privileged to help so many women successfully navigate this journey. A number of real life success stories have gone into building these resources and they have been shaped by the several conversations I've had with incredibly successful women who have achieved great success on their journey to motherhood.
So I can't wait to share exactly how to achieve success on this journey to motherhood.
There are limited spaces and early bird tickets are available until November 4th
Think of it as an antenatal class for your career!
This live masterclass will help you to:
Prepare to work successfully towards your goals during your pregnancy
Be able to announce and communicate your pregnancy effectively and confidently.
Learn how to achieve your career goals and manage your workload whilst pregnant.
Have all the facts to help you decide how long to take on your maternity leave and balancing out your goals and finances.
Get all the tools to plan and prepare for a successful return to work before maternity leave.
Nail your financial planning before going on maternity leave including maternity pay and childcare costs.
Bonus Resources:
1. Roles, Responsibilities and Achievements Planner:
To help you to proactively manage your maternity leave handover and record performance achievements towards your career advancement.
This planner will help you to:
Manage your role during your pregnancy to help you focus on the tasks that add value and really nail them (helping to balance your workload and get ahead)
Help you to proactively plan your maternity leave cover and be solution driven in all conversations around your pregnancy with key stakeholders
Record your achievements to support your case for advancement
Position yourself well and evidence your accomplishments for any promotion rounds take place you are on maternity leave.
2. Maternity Pay Budget Sheet:
So you can calculate how long you can afford to be on maternity leave.
3. New Baby Cost Sheet:
Discover how much it really costs to have a baby, so you can plan accordingly.
4. Confirmation of Maternity Leave Letter
Template letter for your Employer.
5. Access to our Exclusive Online Community
You will gain full access to our exclusive online community - a supportive network of ambitious women – you'll be able to ask questions, share your thoughts and gain lots of useful tips and advice. The perfect place to gain support and learn from other like minded people.
Is This For Me ?
This is for you if you are thinking about a family in the future (not yet pregnant) , but are worried that children will take away from your ability to progress
This is for you if you are in the early stages of pregnancy and want to manage your career and help propel you to the next level during this time or soon after your return
This is for you if you are half-way through your pregnancy and you want to finish strong before you maternity leave and show that pregnancy is not a barrier to success
Date and time
Location
Refund policy