About this Event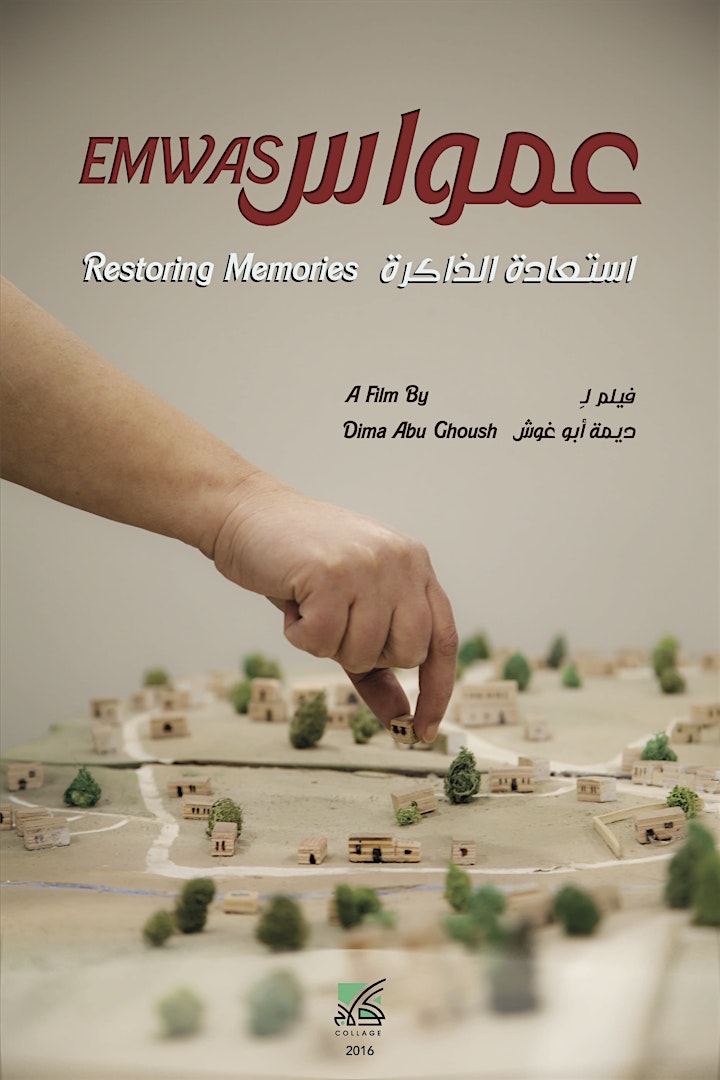 Join Zoom Meeting
https://us02web.zoom.us/j/81109787400?pwd=eVV3UWxRWkV4MERkdmtaaGRLQUVqUT09
Meeting ID: 811 0978 7400
Password: 690560
In 1967, on the second day of the 1967 war, Dima Abu Ghoush was forced to flee her village, along with all its inhabitants, when she was two years old. None of the villagers was ever able to return. After demolishing both Emwas and a neighbouring village, the Israeli government turned the area into a public park. The film follows the journey of the director, Dima Abu Ghoush, as she brings the demolished village to life and rebuilds her demolished hometown through a model, to restore the memories of its inhabitants and their dreams.
Following the screening we will discuss the film with director Dima Abu Ghoush. We will also be joined by John Nicholson from Stop the JNF campaign. The development of Canada Park was supported by the Jewish National Fund (JNF). JNF still hold charitable status in the UK. But how can such ethnic cleansing be classed as a charitable act?
**UPDATE** Dr Ismail Zayid from the hometown of Beit Nuba and a resident of Canada will also join us after the film to tell the story of his family and his struggle to challenge the JNF's right to access Canadian taxpayers dollars.
Please note that the online event page is only open 24 hours in advance. Please register for the event and you will be notified by email once the page is open. You will also receive a reminder 12 and 2 hours before the event.
All attendees can enter the meeting Waiting room 15 mins before the Start time, 16.45 (BST).
Please click on the Zoom link on the online event page. We look forward to sharing this event with you.
Organised by Cinema Palestino, Manchester PSC and Sheffield PSC.