NAP of Amsterdam: Workshop Security

Friday, January 13, 2012 from 9:30 AM to 1:00 PM (CET)
Event Details
Hoe beveilig ik mijn bedrijfsinformatie?
Samen met Verizon organiseert Terremark op vrijdag 13 januari a.s. de Security Workshop.
Tijdens deze workshop zullen experts van Terremark en Verizon u vertellen hoe een moderne organisatie haar belangrijke gegevens beveiligd, bieden wij u inzicht in de mogelijkheden van Managed Security en zal aan de hand van een klantencase worden uitgelegd wat de voordelen zijn van het werken met professionele partners op het gebied van Security.
Uniek Data Center bezoek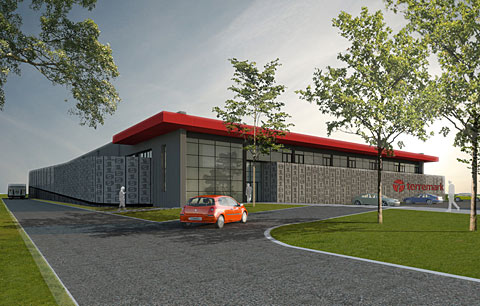 Tevens is er, uitsluitend voor bezoekers aan deze workshop, de mogelijkheid om een rondleiding te krijgen in de NAP of Amsterdam, één van de best beveiligde en duurzame Data Centers in Europa.
Het evenement vind plaats in het NAP of Amsterdam en start om 09.30 uur.
Het programma ziet er als volgt uit:
09:30 Ontvangst en Inschrijving*
10:00 Welkom en Introductie Data & Network Security door Verizon
10:30 Introductie Managed Security, door Kees Plas, Director Security Services Europe
11.45 Rondleiding door data center
12:15 Lunch en Q&A
13:00 Einde Workshop
Er zijn geen kosten verbonden aan uw deelname.
Het aantal beschikbare plaatsen is echter beperkt, dus schrijf u vandaag nog in!
* Let op: Een geldig identiteitsbewijs met foto is noodzakelijk om toegang te verkrijgen tot het NAP of Amsterdam
When & Where

NAP of Amsterdam
Cateringweg 5
Schiphol , 1118 AM


Friday, January 13, 2012 from 9:30 AM to 1:00 PM (CET)
Add to my calendar
Organizer
Verizon Terremark EMEA
Verizon Terremark is a leader in transforming and securing enterprise-class IT on a global scale. A subsidiary of Verizon Communications Inc. (NYSE, NASDAQ:VZ), Terremark sets the standard for IT deployments with advanced infrastructure and managed service offerings that deliver the scale, security, and reliability necessary to meet the demanding requirements of enterprises and governments around the world. With a global network of data centers and a comprehensive portfolio of secure solutions, Verizon Terremark is helping enterprise and government executives realize the power and promise of the cloud today. 
Verizon Communications Inc. (NYSE, Nasdaq: VZ), headquartered in New York, is a global leader in delivering broadband and other wireless and wireline communications services to consumer, business, government and wholesale customers.  Verizon Wireless operates America's most reliable wireless network, with more than 100 million retail connections nationwide.  Verizon also provides converged communications, information and entertainment services over America's most advanced fiber-optic network, and delivers integrated business solutions to customers in more than 150 countries.  A Dow 30 company with nearly $116 billion in 2012 revenues, Verizon employs a diverse workforce of 180,900.  For more information, visit about.verizon.com.
NAP of Amsterdam: Workshop Security