NAPA Benefit Concert with Lily Armstrong and Friends
NAPA presents a one off virtual benefit concert in support of the NAPA Helpline
About this event
NAPA Benefit Concert – Lily Armstrong and Friends
NAPA presents a one off virtual benefit concert in support of the NAPA Helpline
To join is and watch this amazing concert-
You are invited to a Zoom webinar.
When: Jul 3, 2020 07:00 PM London
Topic: NAPA Benefit Concert
Please click the link below to join the webinar:
https://us02web.zoom.us/j/87873680506
Friday 3rd July 2020 at 7pm
Make a mock/cocktail and settle in for a Musical Theatre extravaganza. The concert is free, but there will be a virtual tip jar if you'd like to donate to NAPA.
Suggested donations – Per care setting £50-£75, Per family or bubble £30-£50, per individual £15-£25
Please donate whatever you can afford and if you can't donate, please join us anyway.
Donate at Virgin Giving – Donate Here
Text to Donate – Text 70085 – Type NAPA20 to donate £20, NAPA10 to donate £10
About this Event:
NAPA -The National Activity Providers Association, is a charity. We support the care sector to prioritise the well being of the people they support by promoting the importance of activities, arts and engagement.
This concert will raise funds to help NAPA extend their Helpline service. The NAPA Helpline provides information and support to care and activity teams and family carers.
The Concert:
Enjoy songs from stage and screen brought straight to your living room!
NAPA presents a one-off virtual concert featuring...
Lily Armstrong and friends;
Dalibor Buranda, Caris Kerr, Rebecca Greig, Lucy Thorburn, Adam Goldring, Daisy Finnigan, Millie Lalor, Georgia Davis, Amie Woodhouse, Abby Frearson, Charlotte Hannan, and Megan Humphreys.
All performers are trainee Musical Theatre Professionals in their final year at London College of Music. These talented young people have all volunteered their time and talents for this important cause, we thank them for their efforts and we hope you all enjoy this fabulous event!
Register for the live zoom audience through eventbrite by selecting the date you want to attend and register for a ticket (registration is free!) ONLY ONE TICKET PER HOUSEHOLD OR SETTING IS REQUIRED.
Full details for the event will be emailed the week before the event.
Questions? - Please email Gianna with any questions: fundraising@napa-activities.co.uk
Find out more about NAPA - www.napa-activities.co.uk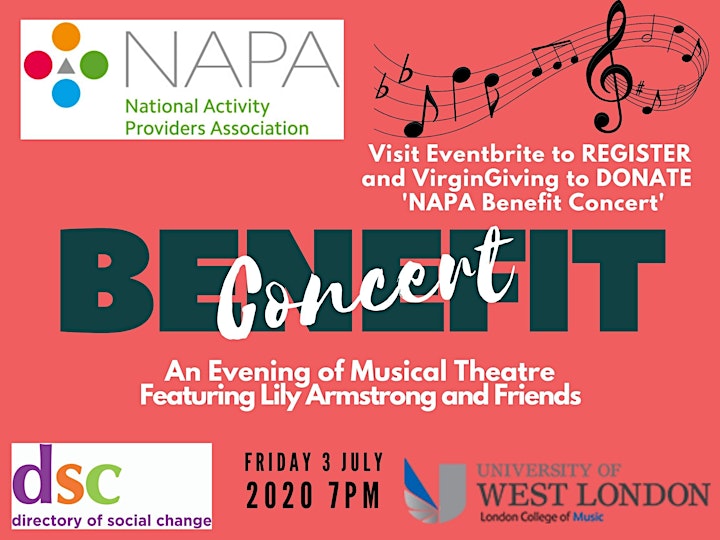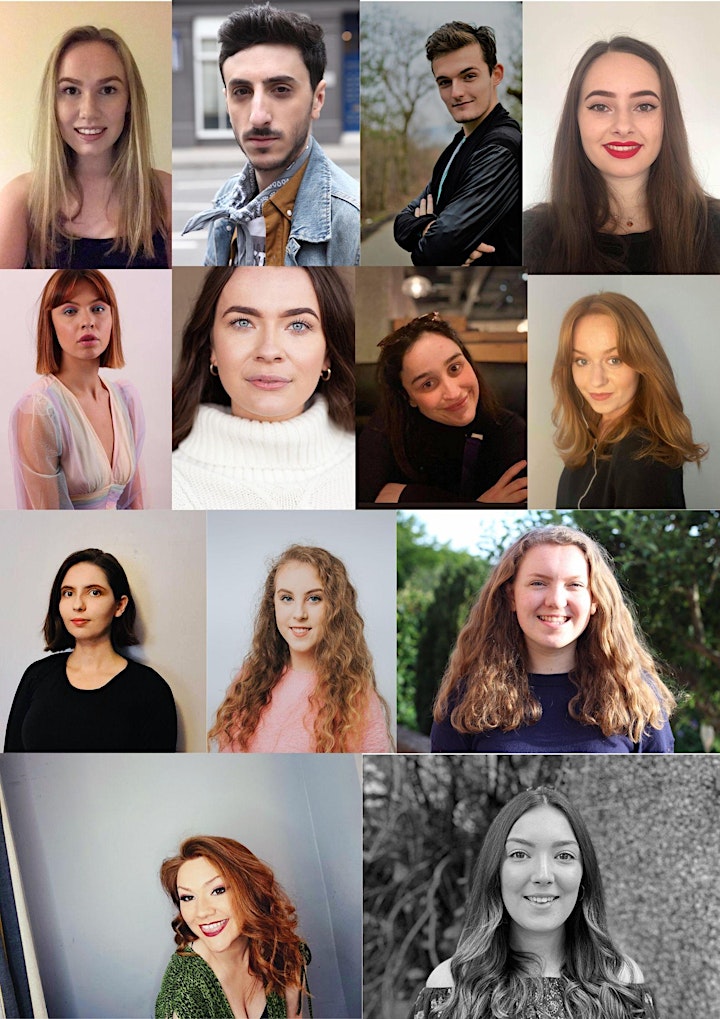 Organiser of NAPA Benefit Concert with Lily Armstrong and Friends