Actions and Detail Panel
NARRATIVE DRIVE: Inscribe FICTION WEEKENDER
Fri, 2 Jun 2017, 17:00 – Sun, 4 Jun 2017, 17:00 BST
Description
Interested in an inspiring, intensive, creative writing long weekend? Working on your fiction? Developing your critical and editing skills? Do you want support to boost the crafting of your writing?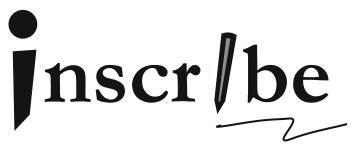 Attend Inscribe's residential fiction weekend at the recently renovated Debden House, on the edge of Epping Forest! This is a wonderful opportunity to gather with other writers from around the country, who are your creative peers, to spend an intensive two and a half days on your craft.
Our guest tutor JACOB ROSS will offer a workshop informed by his immensely popular and highly regarded technical creative approach to crafting fiction, which examines the building blocks of stories and how they work together to produce strong memorable narratives. Narrative Drive is for writers who want to maximise the quality and impact of their work.
Guest tutor: JACOB ROSS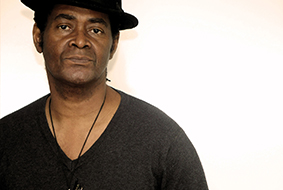 JACOB ROSS is a novelist, short story writer, editor, creative writing tutor and Peepal Tree's associate fiction editor. His novel Pynter Bender was shortlisted for the 2009 Commonwealth Writers Regional Prize and chosen as one of the British Authors Club's top three Best First Novels. Jacob is also the author of two short story collections, Song for Simone and A Way to Catch the Dust, and the editor of Closure, Contemporary Black British short stories. His recent police-procedural novel, The Bone Readers won the inuagural Jhalak Prize for Book of the Year. Judge, poet Musa Okwonga said it was "by turns thrilling, visceral and meditative, and always cinematic", while author Catherine Johnson added that it "effortlessly draws together the past and the present, gender, politics and the legacy of colonialism in a top quality Caribbean set crime thriller".Jacob's new and selected short story collection, Tell No-one About This appears in autumn 2017 from Peepal Tree.
INSCRIBE are planning this weekend primarily for Black & Asian writers. In our work we meet writers around the country, who would really appreciate a boost in the crafting of their poetry; their creative practice; and developing their critical reading and editing skills.
INSCRIBE aims through this intensive weekend, to place participants in a better position to:
- submit to publications and competitions,
- advance the development of their poetry
- approach a publisher with greater confidence, in a professional manner.
This all-inclusive weekend is just £170 (double occupancy) or £200 (single occupancy)
Inscribe contracted writers should book separately via the link provided by Dorothea
There are a few £50 bursaries we can offer other writers (please email stating your reasons for applying)
You are responsible for your own travel costs.