NARRATIVE DRIVE: Masterclass series with Jacob Ross

Saturday, 18 January 2014 from 11:00 to 16:00 (GMT)
Event Details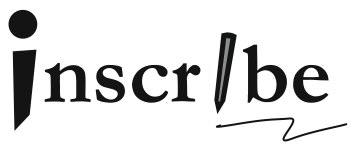 We bring JACOB ROSS [Peepal Tree Press' new Associate Fiction Editor] to Leeds with this Inscribe Masterclass series of three sessions on the third Saturdays of the month.
The series of three sessions offers a compact survey of Jacob Ross' immensely popular and highly regarded technical creative approach to crafting fiction. His very successful course has been running for more than fifteen years. Many beginning writers developed and fine-tuned their writing skills in his course, to the point where their work has been shortlisted in major competitions, or won prizes.
Narrative Drive is for writers who want to maximise the quality and impact of their work. At the end of the series you will have a better awareness of your own strengths and weakness as a writer and the steps you need to take to address them. We will examine the building blocks of stories and how they work together to produce strong memorable narratives.
The series will expose you to the very best examples of modern fiction from which you can learn and refine your skills. Your knowledge of contemporary themes and styles will be enhanced. This course is for advanced writers already working on their novel-in-progress or their collection of short stories. You will be required to submit work in advance of the course.
To make the most of this Inscribe Masterclass series,
YOU MUST COMMIT TO:
All three monthly sessions - Sa 18 JAN, Sa 15 FEB, & Sa 15 MAR 2014;

Completing in advance, the required reading for each session;

Completing any other tasks set for each session.
Jacob Ross is the author of acclaimed short story collections, Song for Simone (1986) and A Way to Catch the Dust (1999). His first novel, Pynter Bender was shortlisted for the Authors Club Best First Novel Award 2009 and the Commonwealth Writers Prize 2009. He is a Fellow of the Royal Society of Literature and has judged the V.S. Pritchett Memorial Prize, the Tom-Gallon Award and Scott Moncrieff Translation Prize. As well as being, the Associate Fiction Editor for Peepal Tree Press and a tutor of Narrative Craft, Jacob is also Fiction Editor for SABLE LitMag.
Do you have questions about NARRATIVE DRIVE: Masterclass series with Jacob Ross?
Contact Inscribe
Organiser
Inscribe is the successful professional writer development programme for writers of Black and Asian descent, run by Kadija George (Publications Manager) and Dorothea Smartt (Programme Manager). With its roots in Peepal Tree Press and its committment to development and new writing, Inscribe began as a project to develop specific writers of African and Asian descent in Yorkshire. We now work specifically with contracted writers across the country. Together with regional partners, we deliver various elements of the Inscribe Model to writers generally, and provide advice and information online.