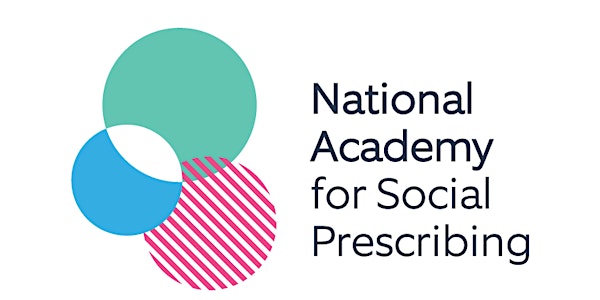 NASP Thriving Communities webinar: How to get services commissioned
How to get services commissioned: building strategic relationships with local commissioners
About this event
Join the National Academy for Social Prescribing in the next webinar in our monthly Thriving Communities series.
This webinar is designed for those in voluntary, community, faith, and social enterprise groups and organisations who want to learn more about how to get services commissioned by your local NHS commissioners.
In this webinar we will:
- hear from commissioners about the challenges of commissioning community activities for social prescribing
- learn about how community groups can work with commissioners to ensure each gets what they need
- hear from community projects about how they have built strong relationships with commissioners
- hear how community and voluntary groups have approached their local commissioners to build a shared vision for their work
Please see our Thriving Communities webinars page for more details of future webinars and to listen to previous webinars in the series.
You can also sign up to our Network (to be launched in January 2021) and our newsletter (sign up at the bottom of the webpage).
By registering for this webinar you agree to the National Academy for Social Prescribing contacting you regarding the webinar series.