National Appropriate Adult Network: Professional Development Day and AGM 20...
Description
National Appropriate Adult Network
Professional Development Day & AGM 2018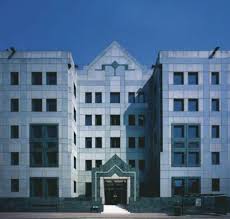 We look forward to welcoming you to the NAAN AGM and the second appropriate adult PDD of 2018/19.
This year, NAAN member the University of Sunderland is kindly providing its London base as a venue.
Draft Agenda
---
Please note that agenda is currently being developed and is subject to change. However, in order to allow you to confidently book your travel in advance, the start and finish times will not change.
10.00 - Registration and refreshments
10.30 - AGM
Members will be asked to accept the annual report and elect people to (or stand for election to) NAAN's board of trustees.
11.15 - Open Space
Your most important appropriate adult issues are guaranteed to be on the agenda - because you define the agenda! Bring your challenges and bright ideas and share them with colleagues. Move freely between discussions when you've contributed or gained what you could.
12.45 - Networking Lunch
A sandwich buffet lunch and a chance to informally network with AA professionals
13.30 - Panel session: Working together to identify and support vulnerable suspects of all ages.
Recent changes to PACE Code C have placed greater emphasis on identifying vulnerabilities, both in adult and child suspects. What will this look like in practice? How can practitioners from different disciplines work together to ensure suspects get the support they need? We're putting together a practice-focused panel to stimulate discussions about effective practice.
Panel members include:
- Sgt Chris Bentley (Custody Sergeant, West Yorkshire Police)
- Dr Isabel Clare (Consultant Clinical & Forensic Psychologist, University of Cambridge and former AA)
- David Tremlett (Senior Heath Care Professional, UK Association of Forensic Nurses and Paramedics Steering Group Member, Member of The International Association of Forensic Nurses)
- Ivan Trethewey (NHS England Liaison and Diversion)
- Michael Blakey (Criminal Justice Liaison and Diversion Service Manager - Northumbria)
- John Briant (Barrister and Police Station Reprentative, Reeds Chambers)
- Grev Wallington (NAAN Effective Practice Manager and former AA scheme co-ordinator)
15:15 - Updates and wrap up
15.30 - Close
---
PANEL MEMBERS
Dave Tremlett qualified as a Registered General Nurse in October 2001. After spending 2 years working in Elderly Medicine and the community setting he became a Custody Nurse in November 2003. Dave is now approaching his 16th year working in Police Custody and volunteers his time on the steering group for the United Kingdom Association of Forensic Nurses. He is also a member of the International Association of Forensic Nurses and likes to share his daily work on his twitter account @NurseCustody.
Sgt. Chris Bentley has been a police officer for 15 years, a sergeant for the past 9 years and full time custody officer for the past 7. He currently works at Leeds District Custody, a 40 cell capacity site with the highest throughput of detainees in West Yorkshire. He is also a Police Federation Representative (police equivalent of a union rep) trained in misconduct representation, equalities representation and H&S workplace inspector. He represents the Police Federation nationally as the chairman of the National Custody Forum and represents the Federation at the NPCC Custody Forum, the Home Officer PACE Strategy Board and more recently as a member of the Custody Review Panel (responsible for advising on new builds and renovations to custody areas). He is also a trained Hostage and Crisis Negotiator and performs this role on call when people are in crisis and threatening self harm or any aspect of criminal behaviour when the subject is in a siege or holding someone hostage.
John Briant is a Barrister and an accredited Police station representative, based in Oxford. Having represented thousands of clients at the police station over a 23-year period, John has also taken an active role in engaging with those in the community, working on a voluntary basis with youth groups and training Appropriate Adults. He has recently completed a 12-month voluntary role with the organisation Justice. As a member of the working party, chaired by Sir David Latham QC, he was involved in the preparation of a report entitled 'Mental Health and Fair Trial' which was published in November 2017.
Ivan Trethewey is the National advisor police custodial healthcare for the Liason & Diversion programme team. Previously he was a Chief Inspector in the Devon and Cornwall Police Force.
Dr Isabel Claire is a Consultant and Clinical Pyschologist. Her research interests reflect her academic background in psychology and criminology and her professional and personal experiences as a clinical and forensic psychologist with men and women with intellectual and other developmental disabilities. Her current interests sit at the intersection of clinical and legal studies, with recent studies focussing on the conceptualisation and implementation of different aspects of the Mental Capacity Act 2005; people with intellectual or other developmental disabilities (particularly autism spectrum conditions) as suspects, perpetrators, witnesses, and victims of exploitation, abuse, criminal offending or 'challenging behaviour'. She has practiced as an appropriate adult in the past.
---
FAQs
How much do tickets cost?
NAAN members may reserve up to two free places so please feel free to bring a colleague or volunteer. Places are limited to please book early. Please book only what you need. Although tickets are free to NAAN members, the cost of no shows and late cancellations will be passed on. (see FAQs below).
If you are not a member, or you'd like to bring more people, additional tickets may be available for purchase. Or consider applying for membership to get free tickets to our regular events.
How can I contact the organiser with any questions?
Email admin@appropriateadult.org.uk or call 07739 904858.
Is my registration/ticket transferrable?
Yes, as long as it is transferred to another representative of your membership account. Please let us know about any changes so that we can ensure your delegate has a name badge.
Do I have to bring my printed ticket to the event?
It is helpful if you can bring your ticket with you as it helps with the registration process. However, if you do not bring the ticket you we'll just need your name.
What if I book but then can't make it?
Spaces are limited, and we want them all to count. It is very frustrating for members who have not been able to attend because all the places are booked, only to discover on the day that were spare spaces. Even though places at the event are free to members, they are not free to the charity, so please only book if you are committing to attending. No shows on the day and cancellations with less than two weeks notice will be subject to a charge of up to £49 to contribute to the costs incurred.
What are my transport options?
BY RAIL
The closest station is South Quay (2 minutes walk). This is on the Docklands Light Railway (DLR) line, which is connected to the London Underground (also known as the Tube) network.
The next nearest station is Canary Wharf (12 minutes walk), on the Tube's Jubilee Line.
Plan your tube / DLR route on the Transport for London website, or download the London Underground map (.pdf).
Book train tickets as early as possible to secure the best rates. You can check prices now at www.nationalrail.co.uk.
BY CAR
The nearest car parks are:
NCP Lawn House Close (E14 9YQ). 4 minutes walk. Pre book parking here
NCP City Harbour (E14 9GL). 10 minutes walk. Pre book parking here