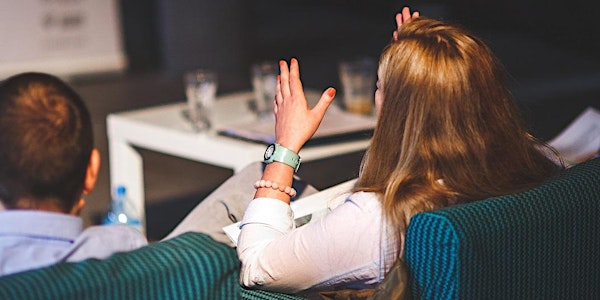 National Appropriate Adult Network Professional Development Day - March 202...
Event Information
Location
School of Law and Politics (Rooms 1.30 (speakers)/1.29 (lunch))
Law Building
Cardiff University
Museum Avenue
CF10 3AX
United Kingdom
Description
NAAN Professional Development Day - Monday 30th March 2020


We look forward to welcoming you to our final Professional Development Day (PDD) of 2019/20, kindly hosted by Cardiff University's School of Law.
Draft Agenda
---
We will have five speakers for the day, on the following topics:
AAs and the new police complaints system (applies from 1st February 2020)
A police perspective on custody and AAs
Personality disorder - a professional's perspective
Personality disorder - a personal perspective
We have not yet finalised the running order. However, the timings are as follows:
10.00 - Registration and refreshments
10.30 - Personality Disorder - Perspectives from those with lived experience and a professional
11.25 - Break
11.40 - Q&A for panel
12.35 - Lunch (1 hour)

13.35 - Speaker 3 with Q&A
14.25 - Break

14.45 - Speaker 4 with Q&A
15.40 - Close
Please note that agenda is currently being developed and is subject to change. However, in order to allow you to confidently book your travel in advance, the overall start and finish times for the day will not change.


Speakers
Dr Vikki Baker is a Consultant Clinical Psychologist who is currently working independently in Wales and England. She has recently moved back to Cardiff having studied Psychology there as an undergraduate. She first qualified as a Social Worker and worked as a probation officer for 10 years before returning to psychology and retraining as a Clinical Psychologist in 1997.Since that time Vikki has worked in both forensic services and in mainstream mental health. As well as direct work with clients she has experience of developing, managing and procuring services for people with complex needs, including in partnership with other services, most recently the Probation Service. Vikki has worked with and alongside service users throughout her career and is very committed to co -production and delivery of services and training. Her more recent work has included developing and then managing an innovative service for men who had committed serious offences and who have complex psychological and social needs. That required a balance between creating a therapeutic environment within which psychological and social needs could be met alongside managing risk on release from long prison sentences. This was commissioned under the joint NHS/Prison and Probation Service 'Offender Personality Disorder Strategy'. Despite its' name this strategy is very focussed on increasing understanding of, and reducing stigma for those who meet the criteria for a diagnosis of personality disorder, and de-emphasising the value of this diagnosis. Instead the focus is on understanding the origins of distress and problematic behaviours and developing services that are appropriately accessible, supportive and challenging for those who have committed offences.
Catrin Evans is the Director of Wales and South West England for the Independent Office for Police Conduct (IOPC). She joined the IOPC in January 2018, from the Crown Prosecution Service (CPS) where she enjoyed a varied career as a prosecutor advocate and senior leader for nearly 31 years. As Director for Wales and the South West, Catrin is the ultimate decision maker for major investigations concerning the four Wales forces, in addition to Avon and Somerset, Devon and Cornwall and Dorset. Catrin is sponsor for the IOPC Domestic Violence Subject Matter Network. Set up in 2018, the network brings together the IOPC knowledge and expertise on this difficult area of policing. Having been CPS Wales lead on Violence against Women and Girls, Catrin is keen to use her knowledge to highlight the internal understanding of the risks and devastating effects that power and control have on vulnerable individuals. Her interest in this area was a major factor in the recent national IOPC #MakeYourselfHeard campaign, to raise awareness of the "Silent Solution system" as part of Stalking Awareness week. Catrin is a Welsh speaker and conducts business through Welsh and English. She is the sponsor for the IOPC Welsh Staff Network which promotes the use of the Welsh language in day-to-day IOPC business. Catrin draws on her experience in her previous role in the Crime Prosecution Service as head of Complex Casework and a senior leader. She has led a successful team prosecuting a number of high profile cases. Catrin is passionate about tackling human trafficking and has contributed to the work done agreeing Prosecutor commitments to ensure that Prosecuting Authorities in the UK will work closely together and with our law enforcement partners to disrupt networks, prosecute traffickers and protect victims' rights. Catrin has been commended for the work done in Wales prosecuting forced labour prosecutions. Catrin focuses her work on areas of concern, both the public and police, working with partners to share our learning to improve policing and protect the public from harm.


Adam Dibble was diagnosed with Borderline Personality Disorder in his late teens. He has received inpatient treatment but has mostly received treatment and support in an outpatient setting.Some of Adam's struggles include erratic spending, confused and/or intense relationships (romantic and otherwise), self harm, self isolation, extreme mood fluctuations, auditory hallucinations, suicidality, extreme feelings of inadequacy and/or worthlessness and depression. Adam has attended university three times to study three separate courses but didn't complete any of them fully. He has had jobs in hospitality, administration, education, finance and is currently a Civil Servant. As of 2015, he has the support and treatment from various specialists in England and Wales, both via the NHS and private practice. These include Psychology, Psychotherapy and Psychiatry and range from talking therapies e.g. ad-hoc one-to-one sessions and weekly MBT group sessions, to medication e.g. antidepressant treatments (SNRI and SSRI medications) to the monitored (IV) and prescribed (oral) use of Ketamine. Adam's struggles with Borderline Personality Disorder have hindered him in many ways but now that he has a somewhat stable balance of support, work and treatment, his wellbeing is adequate and he's (sometimes) able to see that his mental health difficulties aren't all defining.


Jess Matthews works, as a peer mentor, at the Gellinudd Recovery Centre. Diagnosed with Borderline Personality Disorder in 2017, she has, as a result, regularly faced stigma and discrimination. Sadly some of which has come from staff in mental health settings. Passionate about better support for individuals who have the diagnosis, Jess uses her experience of good and bad care to try and reduce the stigma of mental illness generally, but specifically Borderline Personality Disorder. She is a service-user representative in Bridgend, working closely with the local health-board on initiatives to improve services for patients, carers, and staff. Her role at Hafal provides her with a sense of purpose, as she is able to use her experiences to help others. She uses her blog, Lessons learnt in the dark, to try and raise awareness and understanding around mental health issues, particularly, Borderline Personality Disorder, self-harm, and suicide.
Inspector Windsor Lewis is a police Inspector in Gwent, Wales. An ex custody officer, he is the county's lead for appropriate adults.
Information about free tickets
---
NAAN members, on the day of the event, may reserve up to two free places (subject to spaces available) so please feel free to bring a colleague. Places are limited so please book early and only what you need. Although tickets are free to NAAN members, the cost of no shows and late cancellations will be passed on. (see FAQs below).
Additional tickets
If you are not a member organisations, or you'd like to bring more people, additional tickets may be available for purchase once members have had an opportunity to book free tickets. Non-members can also join us for free tickets to our regular events.


FAQs
---
How can I contact the organiser with any questions?
Email admin@appropriateadult.org.uk or call 07739 904858.
Is my registration/ticket transferrable?
Yes, as long as it is transferred to another representative of your membership account. Please let us know about any changes so that we can ensure your delegate has a name badge.
Do I have to bring my printed ticket to the event?
It is helpful if you can bring your ticket with you as it helps with the registration process. However, if you do not bring the ticket you we'll just need your name.
What if I book but then can't make it?
Spaces are limited, and we want them all to count. It is very frustrating for members who have not been able to attend because all the places are booked, only to discover on the day that were spare spaces. Even though places at the event are free to members, they are not free to the charity, so please only book if you are committing to attending. No shows on the day and cancellations with less than two weeks notice may be subject to a charge of up to £49 to contribute to the costs incurred.
What are my transport options?
Mainline stations:
Cathays train station is about a 3 minute walk from the venue
Cardiff Queens Street train station is approximately 15 minutes walk from the venue
Cardiff Central station is approximately 25 minutes walk from the venue
There are regular trains running from Cardiff Central to Cathays. The journey time is about 6 minutes.
Book train tickets as early as possible to secure the best rates. You can check prices now at http://www.nationalrail.co.uk.
Car: Car parking is available at the NCP car Park in Dumfries Place, Off St Andrews Lane, Cardiff, CF10 3FN. This is about a 12 minute walk from the venue. Bookings can be made via the link.

Date and time
Location
School of Law and Politics (Rooms 1.30 (speakers)/1.29 (lunch))
Law Building
Cardiff University
Museum Avenue
CF10 3AX
United Kingdom