National Cyber Security Programme: Building Resilience Together Conference (London)

Tuesday, 27 March 2018 from 09:00 to 15:30 (BST)
Event Details
Audience: Senior Executives, Policy Makers and Practitioners from English Local Authorities, Local Resilience Forums or Public Sector Partners
Senior Executives from public sector organisations responsible for policy making and strategic oversight of cyber security, information or data management, business continuity planning, and incident management handling - especially in Local Authorities; Local Resilience Forums; Warning Advice & Reporting Points; or other Local Public Sector Bodies.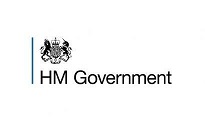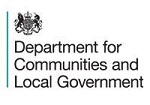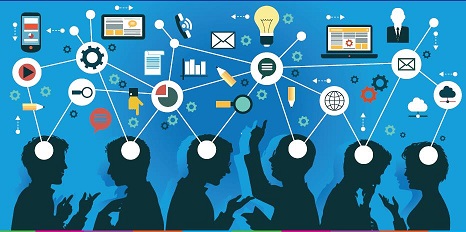 National Cyber Security Programme: Building Resilience Together Conference  
Date: 27 March 2018
Time: 09:30hrs - 16:00hrs (09:30hrs arrival for 10:00hrs prompt start)
Venue: Friends Meeting House, 173-177 Euston Road, London, NW1 2BJ
venue webpage: http://www.friendshouse.co.uk/

#cyberresilience
Background: We all know that Digital Public Services in the UK are under constant cyber-attack. The UK Government has in place a National Cyber Security Strategy aimed at protecting UK Public Services from cyber-attacks. The National Cyber Security Programme (NCSP) is responsible for delivery of that strategy and is working with partners (including the National Cyber Security Centre) to improve cyber resilience across UK Public Services.
However, as the recent WannaCry incident proved, the nature of these cyber-attacks is constantly changing and local public services are as vulnerable as national public services. We live in a world of 24/7 service delivery expectations; the drive to online digital services is a constant expectation of service transformation and improvement. So how can NCSP help local service providers to become more cyber secure?
DCLG and iNetwork, working with NCSP partners, are running a series of interactive events aimed at Senior Executives from Local Public Service providers ( Local Authorities, Local Resilience Forums or their Public Sector Partners). At these events NCSP partners will showcase the products and services they are delivering or developing to help make UK Public Services cyber resilient - including (subject to confirmation):
Government Digital Service on the Future of Compliance Regimes

National Archives on Communications, Records Management & Cyber Security

National Cyber Security Centre on Active Cyber Defences

Emergency Planning College on Cyber Awareness Training and Exercising

Regional Cyber Crime Units on Cyber Crime Intelligence & Counter Measures

DCLG NCSP - Local on Building Resilience Together
These events are designed round a series of interactive workshops creating an opportunity for two-way engagement between NCSP partners and Local Public Service Providers. This is your opportunity to not only hear about products and services - many of them free to use - but also to explain and discuss the challenges of Cyber Resilience in the local context.
Who should attend: These events, which are free to attend for public service delegates are aimed at Senior Executives from Public Service providers - especially (but not limited to) Local Authorities and Local Resilience Forums or their public sector delivery partners - with responsibility for:
Cyber Resilience/ Security

Information Assurance

Data Management

Business Continuity Planning

Emergency Planning
Agenda: To follow shortly
Polite Notices
Charging Policy:
This event is funded by Department for Communities and Local Government and is therefore FREE to attend.
Registration: There are a few questions as part of the registration process - you will be given the opportunity to request CPD,etc.
Special/ Dietary Requirements: You will be asked to specify if you have any special or MEDICALLY RELATED dietary requirements when completing the registration form. 
Please note: We cater for vegetarian option as standard at all our events. This does not have to be specially requested. 
Cancellations: In the interest of efficiency, please let us know if you are unable to attend at least 10 working days before this event, so that we can make adjustments to the delegate list and catering requirements. Apologies given with less than 10 working days, we request that delegate substitution is made whereever possible
Do you have questions about National Cyber Security Programme: Building Resilience Together Conference (London)?
Contact iNetwork
Save This Event
When & Where

Friends Meeting House
173-177 Euston Rd
Kings Cross
NW1 2BJ
United Kingdom


Tuesday, 27 March 2018 from 09:00 to 15:30 (BST)
Add to my calendar
Organiser
iNetwork
iNetwork creates space for local public services organisations to deliver more innovative and cost effective support for individuals, families and communities.
The partnership plays a leading role in brokering knowledge between local public services and central government through 70+ events a year, 1:1 support, training in techniques like LEAN service improvement and guidance on information sharing and security.
Find out more at www.i-network.org.uk
Follow iNetwork on Twitter at www.twitter.com/theinetwork
National Cyber Security Programme: Building Resilience Together Conference (London)