National Cyber Security Programme: Local Civic Cyber Summit: London

Thursday, 1 December 2016 from 09:30 to 16:00 (GMT)
Event Details
Audience: Senior Executives, Policy Makers and Practitioners from Local Authorities, Local Resilience Forums or Local Enterprise Partnerships.
Senior Executives with responsibility for cyber security, information or data management, business continuity planning and cyber resilience in local authorities, resilience forums or enterprise partnerships.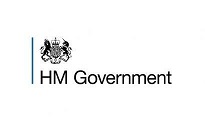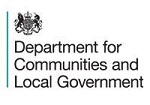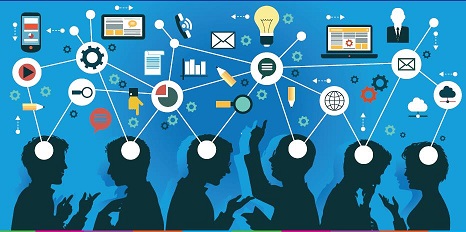 National Cyber Security Programme: Local Civic Cyber Summit 
Date: 01 December 2016
Time: 09:30hrs - 16:00hrs (09:30hrs arrival for 10:00hrs prompt start)
Venue: Livery Hall, Gresham Street, London, EC2V 7HH
venue webpage: http://www.guildhall.cityoflondon.gov.uk/the_livery_hall.htm
#cyberresilience
Background: Following the launch of the UK Government National Cyber Security Strategy 2016 - 2021; DCLG in association with the National Cyber Security Programme and with support from iNetwork is hosting a Local Civic Cyber Summit. The Local Civic Cyber Summit which, is being held in the Guildhall in London, is aimed at senior leaders in Local Authorities, Local Resilience Forums and Local Enterprise Partnerships with strategic responsibility for cyber resilience in their localities.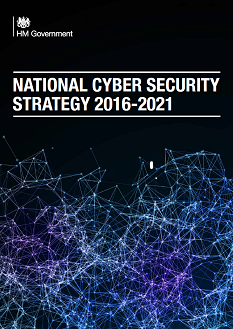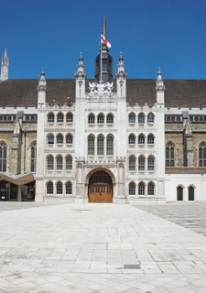 London's Guildhall was built between 1411 and 1440 and designed to reflect the importance of the City's ruling elite. In the twenty-first century this grade I listed landmark building and national treasure still retains its awe-inspiring architecture reflecting the 800 year old history of the City of London.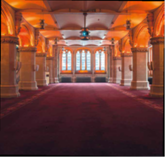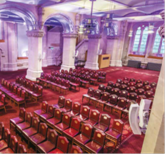 Designed by Sir Horace Jones, the Grade II listed Livery Hall built between 1870 and 1873 is one of the spectacular rooms within the Guildhall. This historic room, within a building that resonates with the long resilience of the City of London, is an ideal place to discuss Local Civic Cyber Resilience. 
The free to attend  Local Civic Cyber Summit will provide delegates with a strategic overview of:
The National Cyber Security Strategy (NCSS)

How the new National Cyber Security Centre (NCSC) will engage with and support local cyber resilience

How cyber resilience links to wider agendas including digital transformation, local devolution, local economic regeneration and cyber related crime.
Keynote speakers will develop a strategic overview on what local leaders, policy makers and practitioners need to know to develop a cyber aware culture in their organisations. By looking at national initiatives from a local context delegates will better understand the need for cyber resilience in their localities and why cyber resilience is not an IT issue but something that has to be part of the DNA of all organisations.
Speakers at the Local Civic Cyber Summit include:
Liam Maxwell: National Technology Adviser at the Department for Culture, Media & Sport; Cyber as an Enabler & Why Cyber Resilience Matters 
Campbell McCafferty: Director, Cyber and Government Security Directorate, Cabinet Office; The National Cyber Security Strategy (Note: Title TBC)
Sarah Pickup: Deputy Chief Executive, Local Government Association; LGA Perspective & Supporting Local Authority Cyber Resilience
National Cyber Security Centre speaker
Stephen Baker: Chief Executive, Suffolk Coastal and Waveney District Councils & SOLACE Lead Cyber Resilience; Cyber Resilience & Challenge of Local Leadership (TBC)
Andrew Lightfoot: Strategic Director (Public Service Reform), Greater Manchester Combined Authorities; Devolution Opportunities & Risk
David Carroll: Chair, Cyber North: Civic Resilience as a Driver for Growth
William Barker: Deputy Technology Leader, DCLG; Think Cyber – Think Resilience
John Barradell: Town Clerk and Chief Executive, City of London Corporation; Cyber Resilience, Business Continuity  & City of London Perspective (TBC)
Commissioner Ian Dyson: Commissioner of the City of London Police; Cyber Fraud & Economic Crime Agency (TBC)
The London summit provides a strategic overview of cyber resilience in the context of wider challenges faced by local public service providers. We are planning a second summit, in Manchester early in the New Year, which will build on the issues discussed at the London summit and wider lessons learnt from the developing National Cyber Security Programme. Delegates can attend one or both summits; those attending the London summit will be invited to attend the Manchester summit.
Who should attend: The summit is aimed at senior or strategic leaders in local government with a responsibility for cyber resilience in Local Authorities, Local Resilience Forums and Local Enterprise Partnerships.
Agenda: To follow shortly.
 Polite Notices
Charging Policy:
This event is funded by Department for Communities and Local Government and is therefore FREE to attend.
Registration: There are a few questions as part of the registration process - you will be given the opportunity to request CPD,etc.
Special/ Dietary Requirements: You will be asked to specify if you have any special or MEDICALLY RELATED dietary requirements when completing the registration form. 
Please note: We cater for vegetarian option as standard at all our events. This does not have to be specially requested. 
Cancellations: In the interest of efficiency, please let us know if you are unable to attend at least 10 working days before this event, so that we can make adjustments to the delegate list and catering requirements. Apologies given with less than 10 working days, we request that delegate substitution is made whereever possible
Do you have questions about National Cyber Security Programme: Local Civic Cyber Summit: London?
Contact iNetwork
When & Where

Livery Hall
Gresham Street
EC2V 7HH London
United Kingdom


Thursday, 1 December 2016 from 09:30 to 16:00 (GMT)
Add to my calendar
Organiser
iNetwork creates space for local public services organisations to deliver more innovative and cost effective support for individuals, families and communities.
The partnership plays a leading role in brokering knowledge between local public services and central government through 70+ events a year, 1:1 support, training in techniques like LEAN service improvement and guidance on information sharing and security.
Find out more at www.i-network.org.uk
Follow iNetwork on Twitter at www.twitter.com/theinetwork