Description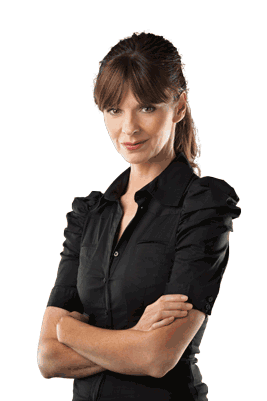 Renowned TV dog trainer, Victoria Stilwell has enlisted the help of the world's top canine behaviour experts, lawyers, and educators to create the National Dog Bite Prevention & Behaviour Conference – a national event dedicated to finding practical and workable solutions to this universal problem through education and heightened awareness.
This two day conference features dynamic presentations from some of the world's top dog behaviour and law experts including:
Victoria Stilwell, dog behaviour counselor and creator of

It's Me or the Dog

(Channel 4)

Jim Crosby, world renowned dog bite forensic investigator and aggression expert
Trevor Cooper, dog bite law specialist
Beverley Cuddy, Proprietor & Publisher of Dogs Today Magazine
Sarah Fisher, T-touch practitioner and behaviour counselor
Chirag Patel, certified pet dog trainer and pet behaviour counselor.
Read a recent DogWorld magazine article about this conference and the dog bite epidemic.

This conference is open to everyone including dog lovers, dog trainers, groomers, pet sitters and dog walkers, animal shelter workers and other animal care professionals, dog wardens, police, educators, veterinarians and legal and medical professionals.
Topics include:
Understanding aggression

Recognizing and interpreting canine body language

The effect of punitive training methods on dogs

Safe-handling of aggressive dogs

What to do after a dog bites

How to investigate a bite incident

Victims' rights

The inadequacies and inefficiencies inherent in breed-specific legislation (BSL)

Successful treatment of stress, anxiety and fear in dogs including the use of T-Touch and other cutting edge humane training techniques

How to keep children safe around dogs through education and parental awareness

Conference Details:
Because of the subject matter this conference is not open to children under the age of 16.

Unfortunately pet dogs are not permitted at this conference.

Registration fee includes free parking and full lunch both days.



Conference Schedule (subject to change):
Saturday, May 31st
9-10:45am Introduction. What is Aggression? Victoria Stilwell
10:45-11am Break
11am-1pm Preventing, Managing and Modifying Aggressive Behaviour In Dogs Chirag Patel
1-2pm Lunch
1-3:30pm Fatal Dog Bite Investigations - What I Do& Why - How Does This Happen? Jim Crosby
3:30-3:45pm Break
3:45-5:00pm Teaching Kids to be K9 Safe and Smart Victoria Stilwell
Sunday, June 1st
9:00-10:30am Getting in TTouch with Dogs Sarah Fisher
10:30-10:45am Break
10:45-12pm Getting in TTouch with Dogs Sarah Fisher
12:00-12:45pm Why the Dog Needs Better PR Beverley Cuddy
12:45-1:45pm Lunch
1:45-2:45pm New changes to the DDA - will they prevent or merely punish? Trevor Cooper
2:45-3pm Break
3:00-4:00pm More Investigations-Evidence, Behaviour Evaluations, and Using Behaviour to Establish What Happened Jim Crosby
4:00-5:00pm The Inner Dog Victoria Stilwell
A percentage of all proceeds will be donated to military canine-related charities and the Victoria Stilwell Foundation.