National Gathering / Ymgynulliad Cenedlaethol 2016
Description
Friends of the Earth Cymru is holding its annual National Gathering event in the beautiful Gladstone's Library, Hawarden on 24th and 25th September. In appreciation of your support we are inviting you to join us for an opportunity to listen to informative speakers and chat with other Friends of the Earth members in the amazing surroundings of one of Britain's finest Grade 1 listed residential libraries. 
Mae Cyfeillion y Ddaear Cymru yn cynnal ei Ymgynulliad Cenedlaethol blynyddol yn Llyfrgell Gladstone, Penarlâg ar 24 a 25 Medi.  Er mwyn dangos ein gwerthfawrogiad am eich cefnogaeth hoffem eich gwahodd i ymuno â ni i chi gael cyfle i wrando ar siaradwyr gwybodus ac i sgwrsio ag aelodau eraill o Gyfeillion y Ddaear yn ysblander un o lyfrgelloedd rhestredig Gradd 1 harddaf Prydain.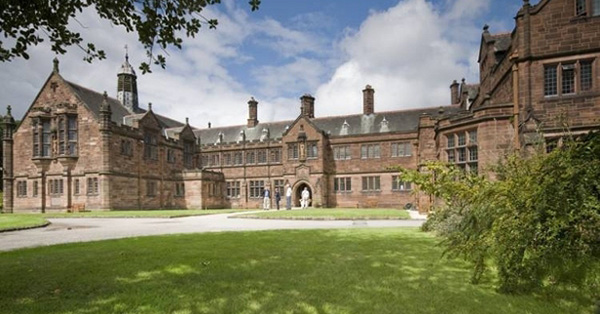 ---
Saturday / Dydd Sadwrn  9.30 - 16.30 - There will be presentations covering topics from the new Assembly's approach to environmental policies to Friends of the Earth campaigns including the fight against the global coal industry with speakers from Colombia to Caerphilly and a session looking at divesting money from fossil fuels. You will be able to get hands-on with up-cycling/foraging sessions and get involved with various workshops including GM crops, climate change, bees and air pollution. All this will include a mouth watering vegetarian lunch.
Bydd yna gyflwyniadau yn trafod pynciau yn amrywio o sut bydd y Cynulliad newydd yn ymdrin â pholisïau amgylcheddol i ymgyrchoedd Cyfeillion y Ddaear gan gynnwys y frwydr yn erbyn y diwydiant glo byd eang gyda siaradwyr o Golombia i Gaerffili, ynghyd â sesiwn yn edrych ar gymryd arian o danwyddau ffosil.  Hefyd bydd cyfle i chi dorchi eich llewys yn ein sesiynau uwchgylchu/chwilota a chyfle i gymryd rhan mewn amrywiol weithdai megis cnydau GM, newid yn yr hinsawdd, gwenyn a llygredd aer.  Gweinir cinio llysieuol blasus hefyd.
---
Sunday / Dydd Sul 9.30 - 12.30 - Get involved with discussion with leading experts on how Brexit will affect environmental protection in the UK. This will be followed by talks from speakers relating to our new community energy campaign Ynni Ni. Vegetarian refreshments included.
Cyfle i drafod yr effaith y bydd Brexit yn ei gael ar amddiffyn yr amgylchedd yn y DU gydag arbenigwyr blaenllaw.  Dilynir hyn gan sgyrsiau ynghylch ein hymgyrch ynni cymunedol newydd Ynni Ni.  Darperir lluniaeth llysieuol.   
---
Places are very limited, hence tickets will be available on a first come first served basis.
We look forward to seeing you there
Mae'r lleoedd yn gyfyngedig iawn, felly bydd tocynnau ar gael ar sail y cyntaf i'r felin.  
Edrychwn ymlaen at eich gweld chi yno