Description
Planning your next trip? Want to see the world through new eyes? Love travel? Then the National Geographic Traveller Festival is for you.
Step into the pages of our award-winning publication at this all-day live reader event, packed with inspirational speakers, writers, photographers, travel experts and must-try workshops. Pick from a menu featuring our popular Travel Geeks panels, Photography and Travel Writing masterclasses, Babbel language lessons, dance and martial arts classes, cooking demonstrations, and much, much more.
Seven reasons to book now:
1 Travel Writing Masterclasses
Our incredibly popular sessions will cover finding a story, how to pitch, beginnings and endings, structure and a Q&A with the editor of National Geographic Traveller.
2 Travel Geeks panels
Meet the National Geographic Traveller team, as we gather a panel of experts to discuss everything from cycling to foodie tours.
3 Cooking Demos
Tantalise your taste buds, pick up tips and enhance your culinary skills at these expert-led food and wine sessions.
4 Snapshot to masterpiece
Learn how to do more than just point and shoot at our comprehensive Photography Masterclasses.
5 Brush up on lingo
Perfect phrases and pronunciation before your next big trip with the language experts at Babbel.
6 Survival skills
From lighting a fire to finding food, learn a practical skill to practice in the wild outdoors.
7 Dance & kick
Break a sweat during one of our active classes, with everything from martial arts to dance routines.
Sponsored by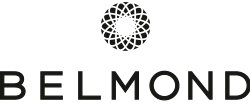 All tickets are non-refundable. Once you book your ticket, you will receive an email from Sched.com with instructions on how to book on to individual sessions and talks taking place throughout the day. Please ensure that you include a different name and email address for each ticket holder to reserve individual places.

Your ticket includes access to all sessions and talks, however some sessions have limited places and you must pre-book your place using Sched. Please be advised all sessions and the schedule are subject to change. Please check back regularly.

Pre-booking for individual sessions is open until 11 September.
Save
Save