About this Event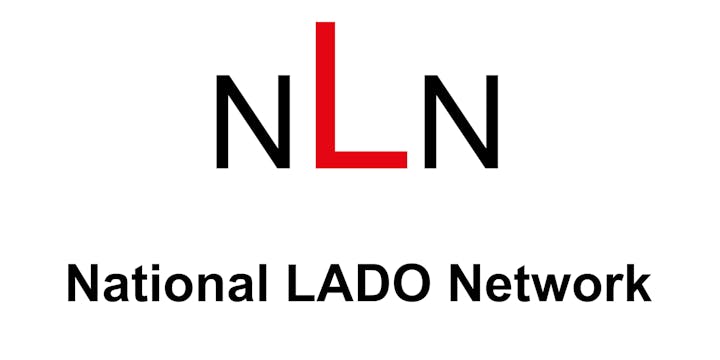 The sixth National LADO conference, hosted by the London LADO region and the City of London Corporation, will take place on 10th May 2019 at the Guildhall in Central London.
Featuring subject matter expert keynote speakers, focused learning sessions on national LADO issues, numerous networking opportunities and an interactive voting and discussion session on key national and regional LADO topics, this one-day conference is an essential CPD session for LADO's from across the UK.
THIS EVENT IS ONLY FOR CURRENT LOCAL AUTHORITY LADO'S. PLEASE ONLY BOOK IF YOU ARE A LADO.
Keynote Speaker Dr Graham Hill - Child Sexual Abuse: The Perpetrator Perspective
What makes the perpetrators of child sexual abuse think the way they do? For many, the answers to these questions are unimaginable but for professionals involved in child protection those answers could provide that important clue, that vital final behavioural indicator that enables intervention before a young life is irreparably damaged. This presentation seeks to dispel some of the myths about perpetrators and highlight key aspects of perpetrator behaviour, it offers essential knowledge to help professionals keep children safe.
Dr Graham Hill is a Consultant Criminologist with a Major and Specialist Crime background. Graham is also the founder and Head of Behavioural Analysis for the UK Child Exploitation Online Protection Centre (CEOP). His research interests include the behaviour of male and female sex offenders, interviewing sex offenders and male non-familial child abduction/murder. Dr Hill lectures nationally and internationally he is a member of the British Society of Criminology and is a Visiting Research Fellow at Leeds University School of Law.
Keynote Speaker Anna Glinsky – Key Messages from Research on Institutional Child Sexual Abuse
This keynote session will consider what we currently know about the scale and nature of child sexual abuse, before exploring some of the challenges and obstacles within the field more broadly. Looking at recent research considering what is known about those who abuse, the victims, dynamics and the impact of such abuse. In addition to there being a victim and an abuser in any sexual crime, there is also a context - consideration of what makes for safe and unsafe contexts will also be made.
Anna is the Deputy Director for knowledge and practice development at the Centre of Expertise on Child Sexual Abuse. She is a qualified social worker and prior to joining the Centre in 2017, worked for 16 years within statutory front line child protection and specialist services. She specialised in child sexual abuse work, acting as an expert witness in the family courts on child sexual abuse cases. Anna is an Associate Tutor at the University of Sussex and is currently the Editor of NOTA News, the quarterly magazine for members of the National Organisation for the Treatment of Abuse.
WORKSHOPS: You can choose one morning workshop and one afternoon workshop from the selection below.
Workshop 1: POLIT "Catching Sex offenders Online"
DI Martin Goodwin will present the operational response to catching sex offenders online who are in a position of trust, sharing good practice and successful partnership working.
As a career detective of 28 years with significant experience in public protection, safeguarding and criminal investigation, DI Martin Goodwin now leads Surrey Police's POLIT (Paedophile Online Investigation Team), a specialist team dedicated to detecting on line sex offenders, bringing them to justice and safeguarding those affected. He is currently the Senior Investigating Officer (SIO) leading a number of complex abuse investigations.
Workshop 2: Thinking the Unthinkable.
A workshop to review the lessons learnt from a London serious Case Review regarding a child sexually abused in a foster placement by the carer and the complexities and implications for the LADO and Local Authority Fostering Service. Presented By Steve Hall Croydon LADO.
Workshop 3: Safeguarding in Mosques and Madrassas
Join the Newham LADO Nick Pratt and two of London's leading Imams in exploring safeguarding issues within Mosques and Madrassahs. This informal session will consider hierarchy and structure within settings, barriers to safeguarding practice and explore how LADOs can best approach these settings for the purposes of outreach or when allegations come to their attention.
Workshop 4: Once the LADO's gone
Elizabeth Pollard: Caseworker - National Safeguarding Team to the Church of England & Mel Argles: South West Casework Supervisor – Methodist Church will present a workshop to explore how churches respond to adults who may pose an ongoing risk to children or adults both during and after statutory involvement. Looking at lessons from past case reviews within the Church of England and Methodist Church to improve practice and create safer spaces.
Event schedule
08:15-09:30 -- Registration & Breakfast
09:30-09:45 -- Welcome / Housekeeping
09:45-10:10 -- Handover from Doncaster NLN Chair
10:10-11:00 -- Keynote Speech – Graham Hill
11:00-11:50 -- Workshop 1 (4 workshops running)
11:50-12:15 -- Coffee
12:15-13:00 -- Workshop 2 (4 workshops running)
13:00-13:45 -- Lunch & Networking (Provided)
13:45-14:30 -- Keynote Speech – Anne Glinsky
14:30- 15:45 -- Interactive Voting & LADO Discussion
15:45-16:00 -- Workshop Feedback
16:00 -16:15 -- Summary and Close
*** IMPORTANT - PLEASE READ ***
Please choose one main conference ticket and one morning workshop session and one afternoon session only. Out of the four workshops it will only be possible to attend two. The workshops are offered on a first come, first served basis.
If you have ANY specific dietary requirements - please click on "contact Event Organiser" and let us know.
There is very limited and very expensive parking in the City of London. Please use public transport. The nearest tube station is Bank or Moorgate. Transport for London can offer up to date travel advice and information.
Please enter Guildhall at the Basinghall Street entrance (opposite Mason's Avenue). How to get to Guildhall - including map of building
Please Note: The guildhall has strict security procedures in place. Be advised that bag checks are in operation at all times. Your bags and personal items will be subject to electronic scanning. Cloakrooms are available to leave bags and coats during the event.