Description

Speakers: Councillor Sharon Thompson; Michael Luckman, Partner Gowling WLG; and Ayo Akin-Oteniya, Trainee Solicitor, Gowling WLG.
Hosted By: Mark Taylor, Chair of the Birmingham Law Society Pro Bono Committee and Partner, Eversheds Sutherland.
The Birmingham Law Society Pro Bono Committee invites you to an evening of Breaking the Myths of Pro Bono, exploring the perceived barriers to pro bono versus the reality.
In what promises to be an inspiring and lively evening, our guest speakers will share their experience and stories with our audience, demonstrating how our legal community can use its special skills to make a real difference in Birmingham and beyond. Often it is difficult to appreciate how we can use our expertise to help address the social and economic problems we see every day in our city. Firms and lawyers might feel there are barriers to volunteering, be it time, expertise or risk. We hope this evening will show that many of those barriers are myths and in fact there are many routes to using our legal skills to provide to access to justice in our communities.
Those lawyers who are interested in volunteering and making a difference, but are not sure where to begin, or firms who would like to add pro bono to their CSR profile, but need to start from scratch with this, are particularly encouraged to attend.
This event is also an opportunity for Birmingham Law Society members to network and link up with a number of charitable organisations and advice agencies that need your help. Come and find out how you can volunteer to improve the lives of some of the most vulnerable people.
Speaker Bios
Councillor Sharon Thompson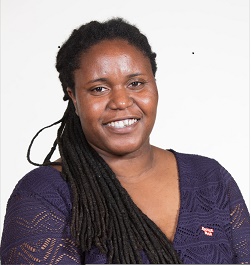 Birmingham City Council Cabinet Member for Homes and Neighbourhoods, Councillor Sharon Thompson, has been a Councillor since 2014. She served as Victims Champion for the city from 2014-2015, before becoming the local authority's first Ambassador for addressing Homelessness and Roughsleeping. In 2016 she became the Cabinet Advisor for Homelessness from 2017-2018 and relinquished the position in May 2018 when she was appointed to Cabinet.
She has political responsibility for many areas such as housing including; Homelessness and Private Rented Sector Policy. Keen to promote and improve Birmingham for its citizens, Sharon is a strong advocate for collaborative partnerships, with an authentic and inclusive approach to leadership. She has been a passionate advocate for eradicating homelessness and spearheaded Birmingham's Homelessness Prevention Strategy 2017+ which is partnership focused in its outcomes.
Michael Luckman, Partner, Gowling WLG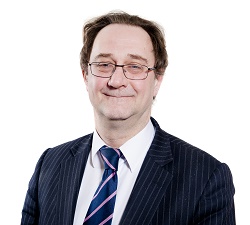 Michael Luckman is a partner at Gowling WLG and practice leader in the commercial, employment, pensions and projects group. He sits on the Gowling WLG UK board and has been recognised by Best Lawyers 2020 as Lawyer of the Year in Intellectual Property. Michael advises on commercial transactions with an intellectual property element in the life sciences, technology and brands sectors. He also leads a multi-disciplinary legal team to support the Birmingham 2022 Commonwealth Games. As a champion of pro bono within and outside of Gowling WLG, Michael, has been pivotal in establishing the firm's work with Kids in Need of Defense UK as well as doing a pro bono case himself assisting a UK born teenager now living in Gambia to realise their entitlement to British Citizenship.
Ayo Akin-Oteniya, Trainee Solicitor, Gowling WLG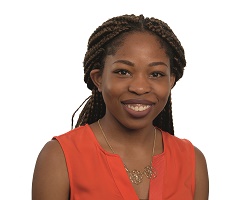 Ayo Akin-Oteniya is a trainee at Gowling WLG, currently on secondment at HS2 Ltd. Ayo is also co-chair of Gowling WLG's diversity network, Embrace and recently served as a member of the firm's Early Talent Committee. Ayo enjoys giving her time through volunteering and supporting diversity and inclusion initiatives. She served as a mentor to a year 13 student from a low socio-economic background as part of the firm's PRIME work experience week. More recently, Ayo has worked with Michael to submit a British Citizenship application on behalf a UK-born teenager who currently resides in Gambia.
Kids in Need of Defense UK
Kids in Need of Defense UK helps children access pro bono legal representation so that they can enjoy their entitlement to citizenship or start their journey to permanent status. Started in 2017, KIND UK is a collaboration between four award-winning UK based legal advice charities that specialise in children's immigration and asylum law and the US pro bono charity, KIND. In Birmingham, KIND UK collaborates with DLA Piper, Gowling WLG and Hogan Lovells to provide high quality legal representation to children making applications for British citizenship.
We are extremely grateful to our sponsor