Celebrate National Writing Day! Join our debut author discussion with Sara Nisha Adams , Donna Freitas and Beth Morrey
About this event
Greenwich Libraries in partnership with The Reading Agency and HarperFiction are excited to celebrate National Writing Day with a panel of fantastic debut authors, Sara Nisha Adams, Donna Freitas and Beth Morrey.
Sara Nisha Adams - author of The Reading List (published July 22nd)
When Aleisha discovers a crumpled reading list in a tattered library books, it sparks an incredible journey.....the list opens a gateway to new and wonderful worlds
Sara is a writer and editor, her debut novel The Reading List is partly inspired by her grandfather who found a connection with his grand daughter through a love of books.
Donna Freitas - author of The Nine Lives of Rose Napolitano (available now)
One day Rose Napolitano's marriage ends. Her husband wants a baby - but motherhood has never been part of the plan. One day , Rose Napolitano's marriage survives. She loves her husband. Could she reimagine her future?
Donna is a scholar, teacher, writer and author of fiction and non fiction for adults and teenagers. The Nine Lives of Rose Napolitano is her first adult fiction novel and asks us to consider the choices we make and what it means to reinvent a life and become a different person.
Beth Morrey - author of Saving MIssy ( available now)
Missy Carmichael is prickly, stubborn and terribly lonely. Until a chance encounter in the park with two very different women opens up the door to something new....
Beth is a former TV producer who helped create The Secret Life of Four Year Olds and devised 100 Year Old Drivers for ITV. Saving Missy is her first full length novel, inspired by people she met whilst walking he dog in the park.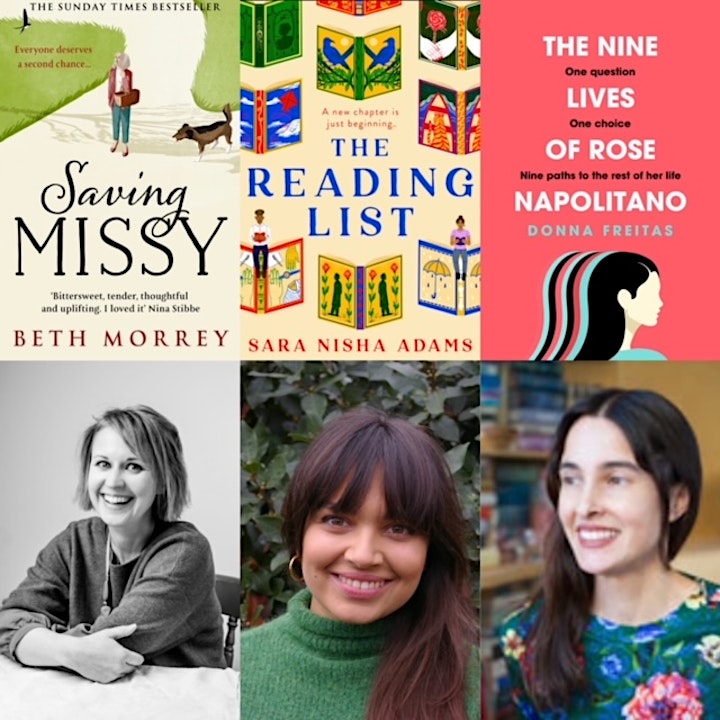 Organiser of National Writing Day: Dazzling Debuts! Author Panel Discussion