Description
BE EDUCATED, INSPIRED AND EMPOWERED AND DISCOVER HOW EASY AND IMPORTANT IT IS TO MAKE THE SWITCH TO NATURAL BEAUTY! GET GLOWING & GORGEOUS SKIN USING ALL ORGANIC AND NATURAL PRODUCTS.
Join me for a fun NATURAL SKINCARE workshop where you can learn about and experience dōTERRA's essential oils. The workshop focuses on simple but effective techniques for achieving a radiant complexion and balanced beautiful skin.
As a health coach who struggled with acne for years as an adult I have research and tried so many, expensive ways to heal my skin. I finally have the answers and love sharing about this topic with other woman.

Are are looking for a more "natural" way of life – ridding your home and body from the harsh toxic chemicals used in personal care products and which ultimately unbalance our hormones and cause havoc for our health.

In this workshop you will learn about dōTERRA's most versatile essentail oils for the skin and the many ways in which you can use them.

I will give you overview different ways that pure essential oils can be used to make your own skin care products which are cheaper and more effective than commercial brands. You'll get to make your own natural face serum to enhance your skincare routine and learn other DIY recipes to try at home.
You will leave this workshop empowered to take care of your family's skin naturally. You will learn about which carrier oils to use for your skin type and which essential oils will give you that natuaral glow without makeup.
I'm super excited to meet you & share these amazing gifts of nature with you!

You will recieve a free ebook after the workshop with all my skincare recipes too.

Carol xo
*****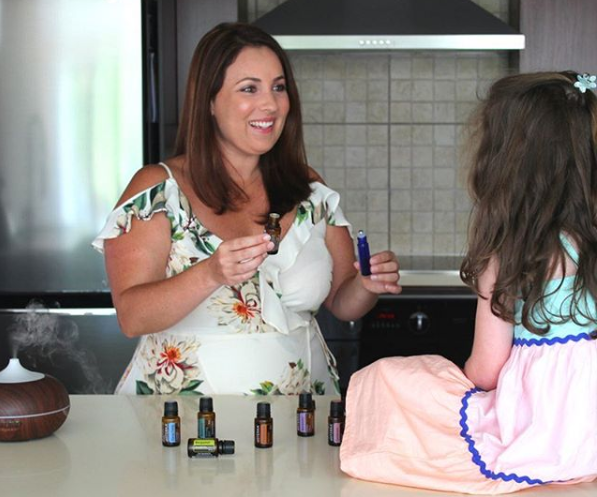 STAY CONNECTED
https://www.facebook.com/thymetoflourish
https://www.instagram.com/carolkerr_/