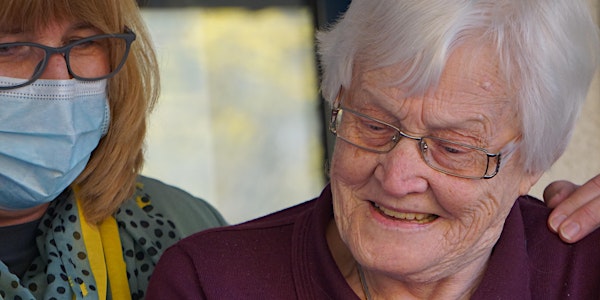 Natural Death in Care Homes: the Line Between Non-Intervention and Neglect
The Beatrice Godwin Memorial Lecture is proud to present Dr Diana Teggi discussing end of life care in care homes.
About this event
Drawing on Diana's PhD ethnography of end of life care in care homes, this lecture will examine how dying is managed within the care home environment from the perspective of staff, asking the most basic question: can there ever be such a thing as a 'natural death' in a care home?
Dr Diana Teggi's doctorate explores end of life care (EOLC) practice in the English care home sector. In the first substantial study on the topic in nearly 20 years, her thesis examines the management of residents' dying in and by English care homes combining both quantitative and qualitative research methods. Drawing on Marxist-feminist social reproduction theory and Foucault's biopolitics, Diana's doctorate conceptualises how care homes predict and govern residents' dying, shape carers' work, and uphold a specific ideology of the good death. Diana's research features in Social Science and Medicine.
In Memory of Beatrice Godwin
Beatrice started her studies at Bath in 2003 completing a Masters of Research in European Studies. She then continued her studies and began a PhD in 2005, which focused on the experiences of people living with dementia in the United Kingdom.
Shortly after commencement of her doctoral studies Beatrice was diagnosed with Lymphoma and her ill health resulted in a number of admissions to hospital.  She had started her fieldwork and was interviewing people with dementia in residential homes across the South West. She undertook these interviews alongside intensive medical treatments whilst continuing to write about her research.
Beatrice was blessed with great personal intellectual qualities, an unfailing tenacity and commitment to her research despite illness and discomfort.
This event will be hosted on zoom, a link will be sent to ticket holders before the event.