Location
Millennium Court Arts Centre
2 William Street
Portadown
BT62 3NX
United Kingdom
Natural dyes from your kitchen
About this event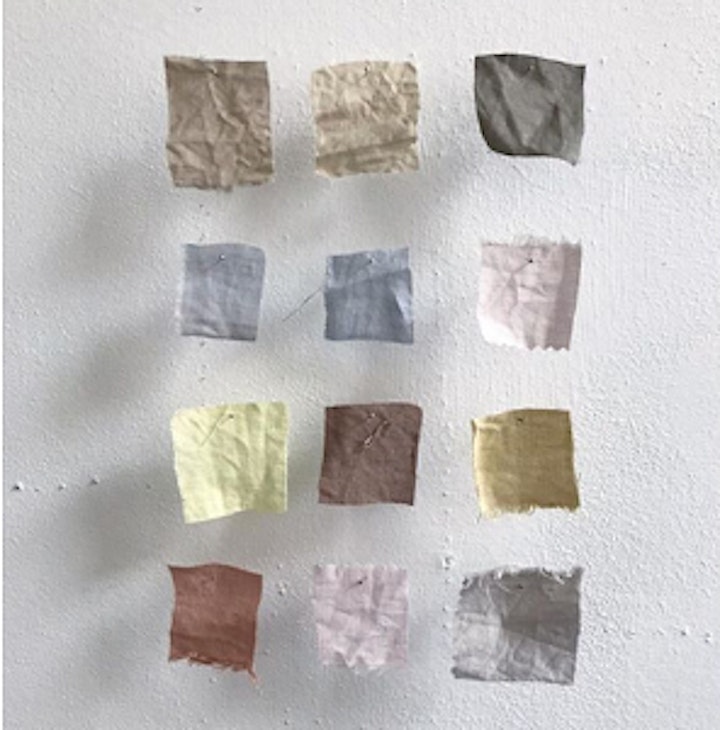 This course introduces participants to the world of beautiful, accessible, and sustainable natural dyes. Participants will learn the basics of selecting and preparing fibers, extracting colour from the contents of your kitchen cupboard and food waste, and fixing these natural dyes to fabric.
Participants will leave with the beginnings of a swatch library documenting a range of fibers and dyes.
Bring along any material you'd like to experiment with or any of the following kitchen leftovers:
Washed avocado skin and stones
Used ground coffee
Red or yellow onion skins
(you can store all of these leftovers in a freezer in advance of the class)
This workshop is designed to focus on a learned skill rather than a final product.
Venue: Millennium Court Arts Centre, William Street, Portadown
Admission is free but booking is essential. Book your space by clicking 'Register' on this event.
For more information on workshops contact Hazel Boland Email: hazel@millenniumcourt.org or call 028 3835 0935