Description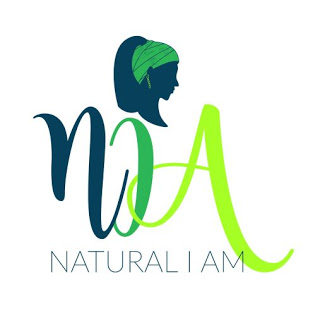 Ever thought – "Can I do my hair myself?"
Back in high demand a workshop with a difference, as we offer practical teaching sessions on " How -To- Do" Twists, Plaits, Corn Rows", and much more.
Our professional educators will be present to offer holistic advice on how to treat your hair and/or what products scientifically produced for Afro and Mixed Afro hair, so that you can make informed choices on what will work on your hair.
Maintenance of Afro or Mix Afro Hair is easier than you think. So, come and join us.
You'll be leaving with in-depth knowledge on how to maintain and groom your own hair, kids and partner's hair.
Hear from one of the UK's leading trichologist on how to "Reduce the early stages of baldness, damage and breaking hair.
This workshop is full of information and practical activities, led by leading Top Afro- hair educators and influencers. The following professional/specialist speakers are:


Gillian Mc Kenzie--Organiser and Director of " Natural I AM". (www.naturaliam.co.uk)
"Most People don't understand the Cultural Significance of having Natural Afro or Mixed Afro Hair. The Social and economic impact and the statement it makes by just being a person with Natural Afro/Mixed Hair. I can have my Natural Afro/Mixed Afro Hair, have Locks/Sisterlocks(TM) and still have NO compromise with what mother nature gave me for the sake of my job."
**********
Leah Salmon --

The " Naturally You Coach" best selling author, nutritionist and life coach. She will be offering live blood analysis sessions. (www.TheNaturallyYouClinic.com)
**********
Kadian Pow --" Bourn Beautiful Naturals" Hair and Skin products. Founder & Chief Mixologist, Creator of natural hand-crafted hair and skin products. (www.bournebeautifulnaturals.uk)
**********
An
nette Clark-- Sisterlocks (TM) Consultant, Trichologist and founder of "Almocado Hair Care", products for textured hair. (www.almocado.com)
**********
Kamilah Bartley-- " Black Sunrise" creating satin line hats and hair products to help all the family in their natural hair journey. (www.blacksunrise.co.uk)
**********
Michelle Smith-- Brand Ambassador, Certified Sisterlocks (TM) Consultant& R-Certificated with 17 years of experience of sister locks.
**********
Stephanie Sey -- Leading UK Trichologist, a specialist in Hair Trauma, hair thinning, hair loss, bald patches and scalp issues, related to Afro hair. (www.stephaniesey.co.uk)
**********
Chloe Elliott --Educator and recognised Brand Ambassador for Afro Hair, Natural Hair Blogger/Social Media & Influencer. " There is more to the natural hair journey than growing waist-length hair. It can be a goal to work towards, but if your focus is on finding ways to "tame" your hair, are you really on board?" (www.curlygalchio.com)
**********
Steven Robs-- New aspiring local beekeeper, herbalist, horticulturalists, founder and producer of Mr Robs Pure Honey. Transforming honey into soaps etc.
**********
Oni---(Practical Sessions) "Oniqua", Experts in washing, treating and styling afro-hair. Styling two-strand twists, plaits and corn-rows. Future appointments are available.
**********
For More Information- Please email: gillian@naturaliam.co.uk
A raffle will be held on the day, ( All proceeds will be given to the "Rafiki Foundation Charity"
Free teas, coffee and light snacks.
Lunch can be purchased at the venue.