The Healthier Way to Network for Business People in Benson
About this event
This event welcomes Small Business Owners, Solopreneurs and Professionals, Natural Netwalking brings like minded business people together for a walk and talk in the fresh air, building business relationships, helping each other with ideas and advice, whilst bring some fun into business.
Join us on one of our Oxfordshire walks
Meeting outside the beautiful 6 Bells Pub on the Green in Warborough. We will enjoy a flat 4 mile circular walk and talk starting at the pub, then heading west towards Berrick and Roke. Wide grass tracks lead us round the large field that once housed a huge Neolithic settlement which Netwalk Leaders John and Barry will explain along the way. We will end up back at the pub for some freshly made coffee and further Networking.
Please park in the area outside the pub, if it is busy, you are welcome to park on the Green.
Your walk leaders will be Barry Grehan from the The Oxford Pilgrims
The Oxford Pilgrims is a pilgrimage with a difference, using the power of story telling we walk you though symbolic rituals that were practised in these lands for over 5,000 years.
Walk information:
Dress - casual comfortable walking clothes
Parking - Please park in the area outside the pub, if it is busy, you are welcome to park on the Green
Distance - 4 miles
Approx time - 2hrs
Refreshments - available to purchase from The Six Bells
Number of Stiles - None
Level of difficulty - Easy, flat footpaths
Dogs are welcome
_______________________________________________________________________________________________
We are reviewing our guidance regularly in response to the latest government advice. Our priority is to protect the health of our Netwalkers, and to help suppress the spread of the COVID-19 virus.
Please note - Natural Netwalking does not provide PPE, the decision to bring your own PPE will be left to the discretion of the individual and should follow the latest government social distancing guidelines and advice.
We will split participants into appropriately sized groups, according to the latest government guidance. Social distancing rules whilst walking and talking will also be applied.
Please click on the link below
https://www.gov.uk/government/publications/coronavirus-outbreak-faqs-what-you-can-and-cant-do/coronavirus-outbreak-faqs-what-you-can-and-cant-do?mc_cid=f09d795f7d&mc_eid=3c4ee324e8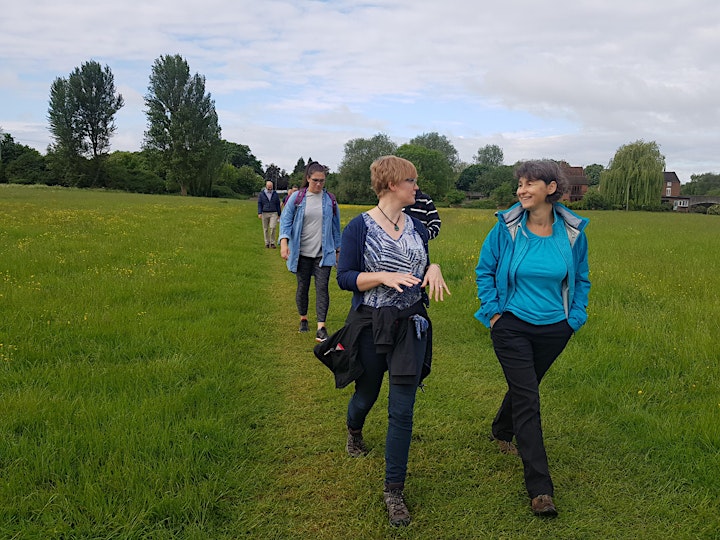 Organiser of Natural Netwalking - Benson, Oxfordshire. Wed 13th October, 10am -12pm
Want to Combine Doing Business with Exercise?

Genuine connections happen much more naturally when you are outdoors in the fresh air, on foot, sharing an experience.

Natural Netwalking gets business owners, professionals and employees walking and talking together

Members and Non-Members Welcome