Description
Natural Selection Q&A with Andy Holden and Peter Holden
Free (booking required)
Join artist Andy Holden and his father, the ornithologist Peter Holden, for a Q&A session exploring their collaborative project Natural Selection. Appearing in conversation with Artangel Co-Director James Lingwood, this special event is an opportunity to hear Andy and Peter discuss their experience of realising the project and the ideas behind it, and will include an audience Q&A.
The Q&A will begin at 19:00
About Andy Holden
Andy Holden (b.1982) artist, musician and cartoon was born and now lives and works in Bedford, UK. Holden has worked collaboratively with his father Peter Holden, an orthologist, to produce lectures on birds and the recent Artangel project Natural Selection. He regularly performs and releases records with his band The Grubby Mitts and co-ran the record label Lost Toys Records.

His most recent solo exhibitions include 'Laws of Motion in a Cartoon Landscape (II)', Glasgow International (2016); 'Towards a Unified Theory of MI!MS', Zabludowicz Collection, London (2013), Spike Island (2014); 'Chewy Cosmos Thingly Time', Kettle's Yard, Cambridge (2011); and 'Art Now: Andy Holden', Tate Britain (2010).
About Peter Holden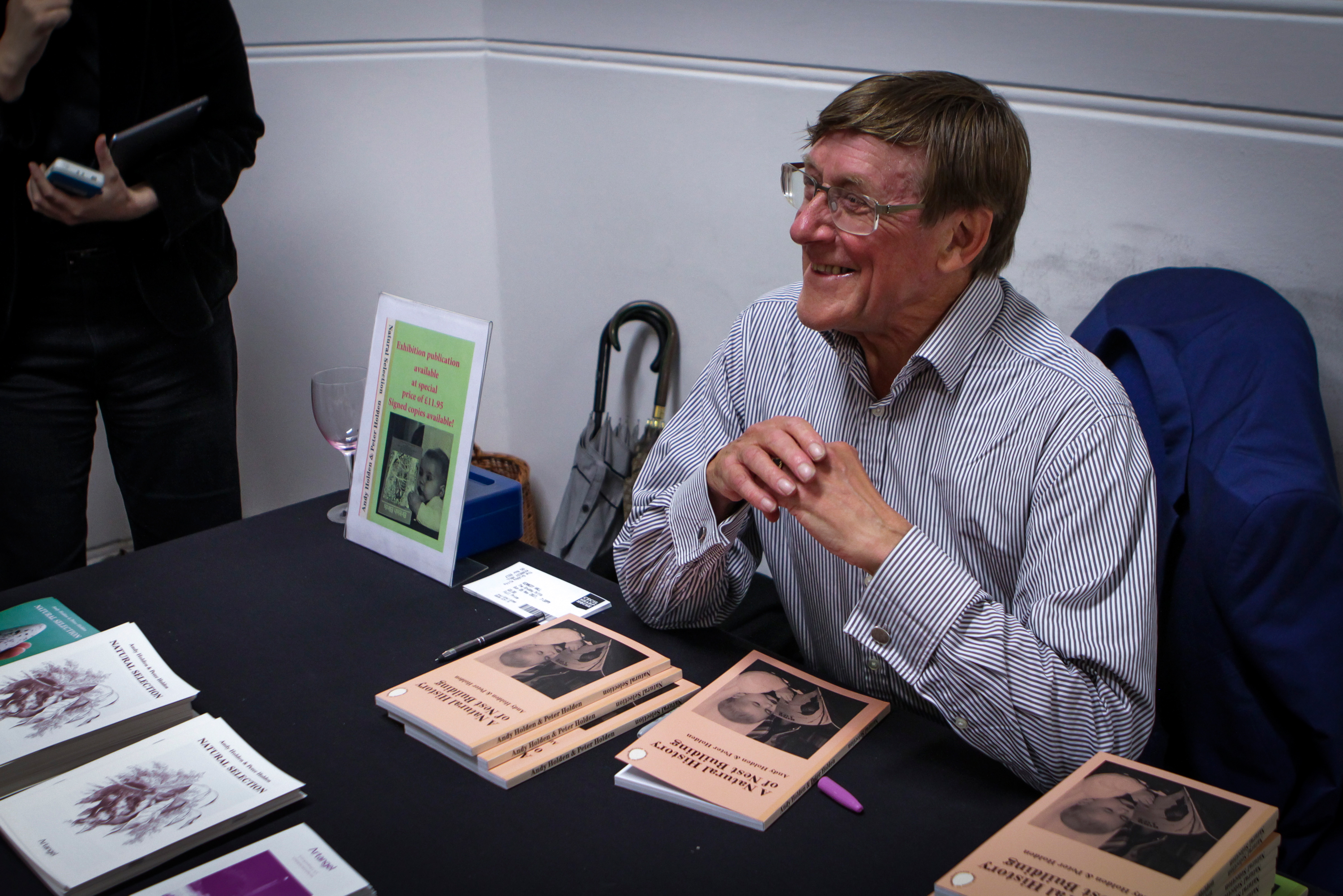 Peter Holden intended to become a professional ornithologist from the age of eight and joined the staff of the Royal Society for the Protection of Birds in 1969. Father of Andy Holden, Peter and Andy worked collaboratively to produce Natural Selection for Artangel in 2017, which was a comprehensive look at nests and egg collecting.

As one of the UK's leading ornithologists and conversationalists, Holden worked for the RSPB for 45 years and built the Young Ornithologist Club into the largest wildlife club in the world. He was regularly featured as 'the bird man' on Blue Peter and wrote several books including the RSPB Handbook of British Birds, the RSPB Handbook of Garden Wildife and Birds: their Hidden World.

More information on accessibility https://www.artangel.org.uk/natural-selection/access-information/
Please note that places on the tour are limited to 30 in order to ensure the safety of the art work.

Ticket holders to meet at the reception desk, located at the entrance.