Description
Are you ready to up level your health & wellness? Let me show you how to GLOW from the inside out!
Join me, Carol Kerr (Holistic Health Coach & dōTERRA Wellness Advocate) for this informative, fun and nose opening workshop and learn how you can use natural solutions which are safer, cheaper and more effective.
The body has the ability to heal itself, all it needs is the right tools. This workshop is designed to introduce you to dōTERRA essential oils and how they can support your health, emotions and wellbeing!
I'll teach & empower you with natural solutions for:
- healthy weight management
- Stress + anxious feelings
- Sleep support
- Energy + mood
- Hormonal balancing
- Digestion + gut health
- Boosting Immunity
- Relaxation
- Healthy glowing skin teatment of skin conditions
- Anti-aging skin remedies
- Muscular pains
- Head tension / migraines
- Natural home care
**The essential oils I'll be discussing in this class represent the safest and purest essential oils available today**

The workshop also covers natural easy ways to switch to low toxicity skin care, perfumes, home cleaning, medicine cabinet products that are safe for the whole family and work out so much cheaper.
This workshop is jam-packed with ready to implement information on how to use essential oils for your health, home and happiness!
Your questions answered including:
- What are essential oils?
- Why are essential oils the most powerful form of medicine?
- How essential oils can powerfully affect your emotions through your limbic system in your brain
- How to integrate them into your current lifestyle
- How to select your oils for purity
- How to safely use essential oils for the whole family
- What sets dōTERRA apart from other essential oils in their philosophy, purity & healing capabilities



You will leave with all the information and resources you need to start making a positive, vibrant impact on your health and happiness & the opportunity to purchase these gorgeous oils at wholesale price!
This class is open to anyone discovering dōTERRA essential oils for the first time
CAN'T MAKE IT TO THIS EVENT? - Simply reach out to organise a suitable time to meet up 1:1 or for a free telephone conversation at: 07944123422 or email: carollesleykerr@hotmail.com
I'm super excited to meet you & share these amazing gifts of nature with you!
Carol xo
*****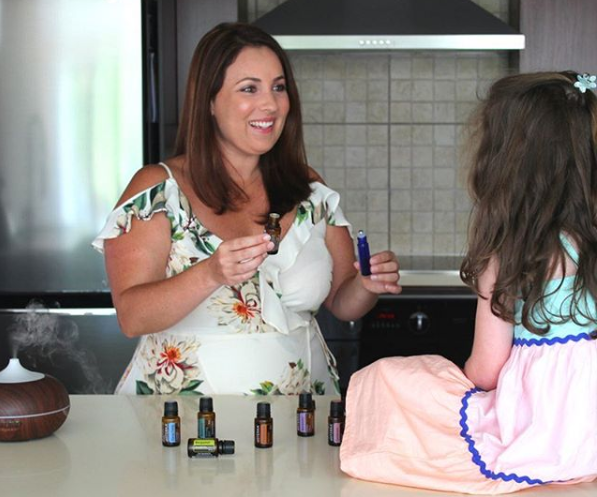 WANT YOUR OWN PRIVATE GATHERING?
I'm super passionate how these oils can change your life & private home gatherings are a beautiful way to have fun with your loved ones, your style! Let's connect & pick a date! Ph: 07944123422 or email: carollesleykerr@hotmail.com
STAY CONNECTED
https://www.facebook.com/thymetoflourish
https://www.instagram.com/carolkerr_/