Don't miss this opportunity to join Dr Marilyn Glenville PhD and learn how to manage the menopause naturally
About this event

50% of all ticket sale proceeds will be directly donated to Walk the Walk to help them continue with their inspiring work granting funds to support women and men living with breast and other cancers.
Don't miss this wonderful opportunity to hear Dr Marilyn Glenville PhD, the UK's leading nutritionist and specialist in female health and learn how to manage the menopause naturally.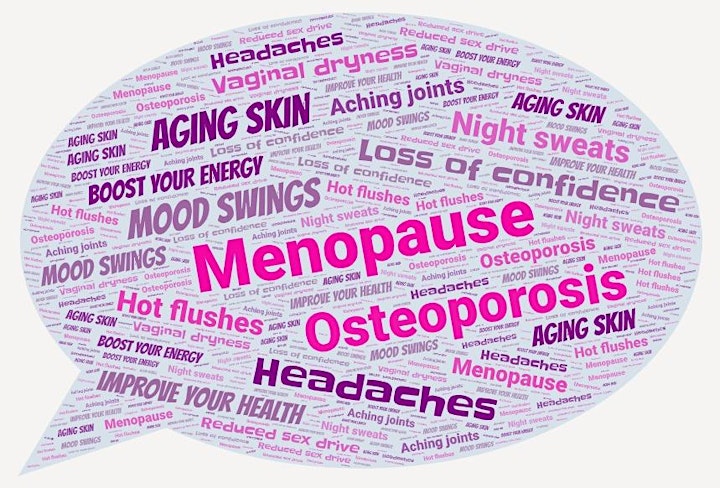 Talk Summary
Are you worried about the menopause, concerned about the side effects of HRT and want to know how to prevent and treat osteoporosis naturally? Find out how to boost your energy, improve your health, eliminate night sweats and hot flushes, vaginal dryness, mood swings, headaches, aching joints, ageing skin, loss of confidence and self-esteem, memory changes and lack of concentration, sleep problems, joint pains and increase your sex drive. Is soya good or bad? Find out the truth about bioidentical and body identical hormones.
This webinar is a breakthrough approach to the menopause: giving you choice, control and freedom. Dr Glenville will cover:
• What happens at the menopause and the different symptoms you might experience?
• What is the perimenopause which can start in your 40s?
• The pros and cons of HRT will be discussed and the use of bioidentical/body identical hormones.
• Find out what vitamins and minerals are important as you go through this stage in your life and which herbs can be helpful to combat the symptoms.
• Discover the best way to eat during the menopause and how to protect your bone health as you get older.
• What are phytoestrogens and are they a good food to eat and how can you tell which ones are not.
• The balance of acid and alkaline will be discussed and how it can affect your risk of osteoporosis.
• Exploding the myths about dairy foods, which ones are not good for your bones.
• Find out what tests you should be having at this stage in your life.
There will be time for questions and this webinar will also be recorded so you can watch again at your convenience.
Event Schedule
7:00pm - Welcome
7:00pm - 8:30pm - Dr Marilyn Glenville with Q&A

Expert Comments From Our Speakers
Expert Comment from Dr Marilyn Glenville PhD
Dr Marilyn Glenville PhD, The UK's leading nutritionist specialising in women's health. The Glenville Nutrition Clinics.
I am genuinely delighted to be a supporter of Walk the Walk as it is a charity close to my heart. I have worked in clinical practice for over 35 years and through my Glenville Nutrition Clinics which specialise in women's health, my team and I have supported many, many women on their journey to get their health back following diagnosis and treatment. Working on prevention through good health is a key part of our work too but for those who are affected by breast cancer, knowing that Walk the Walk is there to support with funding where it is most needed is an essential lifeline to many.
Expert Comment from Nina Barough CBE
Nina Barough CBE, Founder and Chief Executive of Walk the Walk
"Dr Marilyn Glenville's specialist advice has featured in Walk the Walk information for many years, so we are thrilled that she has offered to host a series of six webinars. Marilyn will personally share her invaluable experience on a range of health topics, that commonly affect us all, as well as raising vital funds for the charity.
Each webinar will include a wealth of information, ideas, tips, help and advice on how to make the best choices for a natural and healthy life.
Glenville Nutrition and Walk the Walk share a similar ethos, and it is incredibly special that we can combine forces that will allow Walk the Walk to not only help fund vital research into breast cancer, support those living with cancer, but to also look at ways to promote good health and well-being to all, as the key means of prevention against disease".

Important Information / Frequently Asked Questions
Q: What can I expect after I purchase my ticket?
A: Following the purchase of your ticket, you will receive an email confirmation from Eventbrite as proof of ticket purchase. You will then also receive an email from Events Team (customercare@gotowebinar.com) which will contain instructions on how to join the webinar along with your unique Join Webinar link. This email is very important so make sure you locate it. Add the customercare@gotowebinar.com email address to your email contact list to avoid any correspondence ending up in your junk mail.
Q: Is the webinar run on Eventbrite? No.
A: Please note the webinar is run on GoToWebinar. Look out for an email from Events Team (customercare@gotowebinar.com) for your webinar joining link.
Q: Will I receive a recording of the webinar?
A: Yes, if you have purchased a ticket to the webinar you will receive a recording of the session following the webinar completion which you can watch at your convenience.
Q: I can no longer attend the webinar live on the night; will I still receive a recording?
A: Yes, as a ticket holder you will still receive a recording of the session following the webinar completion.
Q: On the evening, how do I join the webinar?
A: Make sure you have located your email from Events Team containing your unique link along with joining instructions. On the evening simply click the blue 'Join Webinar' button in the email. This should take you through steps to download GoToWebinar so you are ready to join the webinar when it begins.
Q: I can't locate my joining link, what do I do?
A: First, check your junk mail to see if the Events Team email has ended up there. If you still can't locate it, contact us at events@naturalhealthpractice.com and we can resend you your unique joining link again.
Q: GoToWebinar won't download, what do I do?
A: Firstly, ensure your platform firewalls or pop-up blocker programs are not preventing GoToWebinar from launching. If you are still having trouble; see the question below.
Q: Who do I contact if I have technical difficulties on the evening?
A: If you experience any technical difficulties on the night, please contact us on events@naturalhealthpractice.com and our team will be on hand to assist as best we can.