Want a safe, effective, affordable and natural alternative to your healthcare?
About this event
Join dōTERRA Wellness Advocates Sarah & April for an informative class all about oils and their benefits for your emotional and physical well-being.
Each attendee will receive a FREE wild orange essential oil and leave the class with an abuncae of knowledge about how oils can support everyday life.
We look forward to seeing you at The Pilates Room with Cat 🙂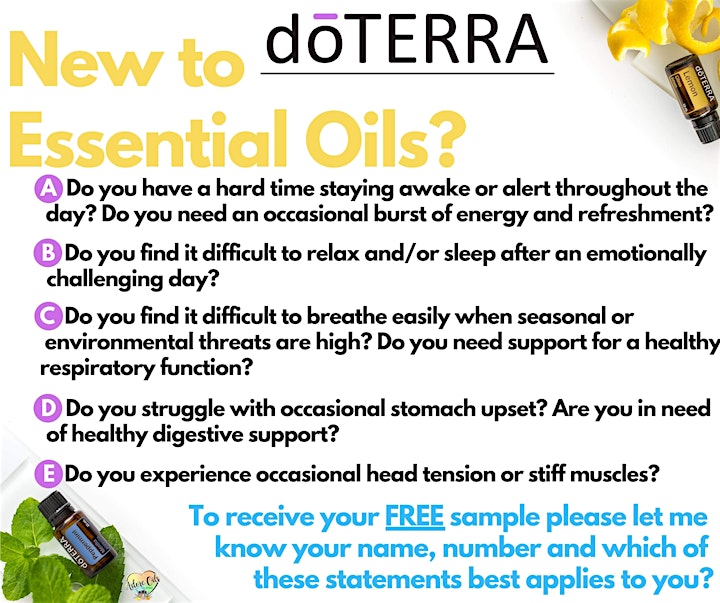 If you would like a sample of an oil before the class, please call, text or email me with the answer to the statements above.