Sales Have Ended
Ticket sales have ended
Sales have ended for this event. Sign up to Kathryn's newsletter to hear of future workshops - you can find the link on my website.
Sales Have Ended
Ticket sales have ended
Sales have ended for this event. Sign up to Kathryn's newsletter to hear of future workshops - you can find the link on my website.
Online creative wellbeing group - connect with nature, creativity and others! With Kathryn Parsons, mixed media artist & nature-lover.
About this event
This will be a gentle time, for connecting with nature, your own creativity and other people...
- for the fun of trying something new
- to enjoy the company of others who love making and nature too
- for the pleasure of connecting with nature
- and a little bit of space in your week just for you
.... and because many people find that these things benefit wellbeing, as well as being fun!
Nature Craft Club workshops are live, via Zoom, led by artist Kathryn Parsons, and for adults only. The group is small so that it's easy to chat; max 8 participants, adults only.
Each week Kathryn will show you how to make a simple nature-inspired craft or artwork, using natural objects that you've collected. There will be simple instructions and close-up views as Kathryn demonstrates the key techniques. There will be time to enjoy experimenting and chatting with others too.
Most of what we make will not last long - so you're encouraged to photograph your creations to have a lasting memory. Kathryn can give tips on using a phone camera to get the best possible pictures.
To keep these sessions as affordable as possible they're being offered on a 'pay what you can afford' basis through January, February and hopefully beyond. Your donation will go towards covering the running costs. As a suggestion, if most people donate £4 - £8 that should cover the costs. If that's more than you can afford that's not a problem, and if you'd like to donate a little more that's great!
You don't need to come to every session, but you do need to book through Eventbrite for each one.
Details for the next sessions are below 💚😃 And if you have any questions feel free to get in touch!
Kathryn
Tuesday 25th January 2022, 7:30pm - 8:30pm (GMT)
"Hapa Zome Butterflies!" - you'll need fresh leaves, paper and a smooth pebble or small hammer! It'll be noisy & fun... and we'll swap stories of springtime and the return of the butterflies.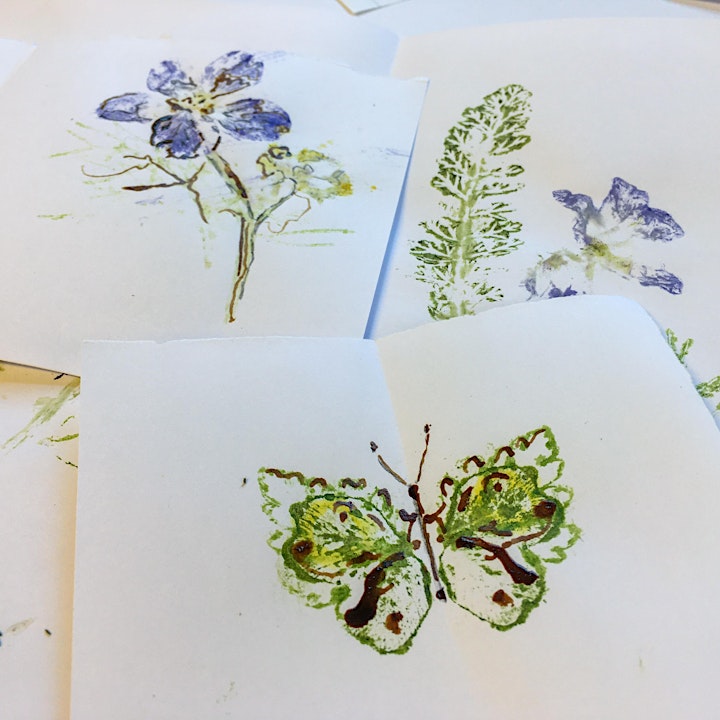 Tuesday 8th February 2022, 7:30pm - 8:30pm (GMT)
💚Nature! - arrange treasures you've collected to create a truly unique picture that tells of your love of nature! Including a top tip to get the shape you want!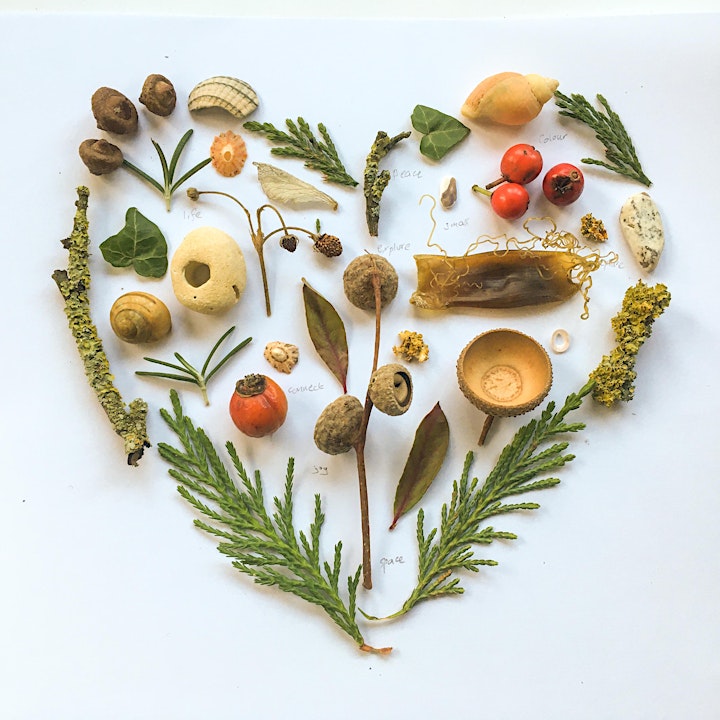 Tuesday 15th February 2022, 7:30pm - 8:30pm (GMT)
Stone Stories! - Stones and other natural objects are often covered in intricate surface patterns… stories of their lives and what they're made of! Spend a gentle, restful, mindful time doodling the patterns you discover while we share stories of favourite pebbly places!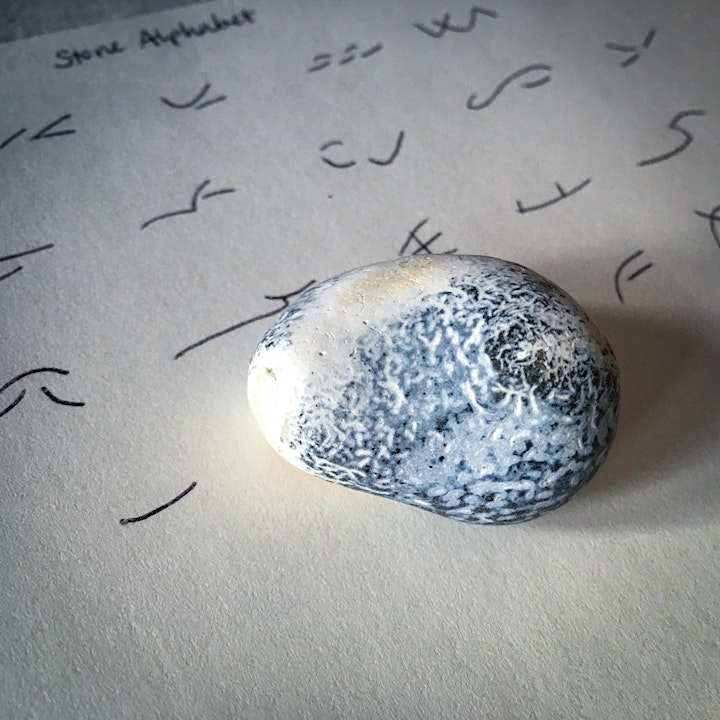 Tuesday 22nd February 2022, 7:30pm - 8:30pm (GMT)
Stick People! - a healthy dose of silliness and fun for the end of February! We'll use natural materials to make stick people, and maybe even invent some stories about their lives!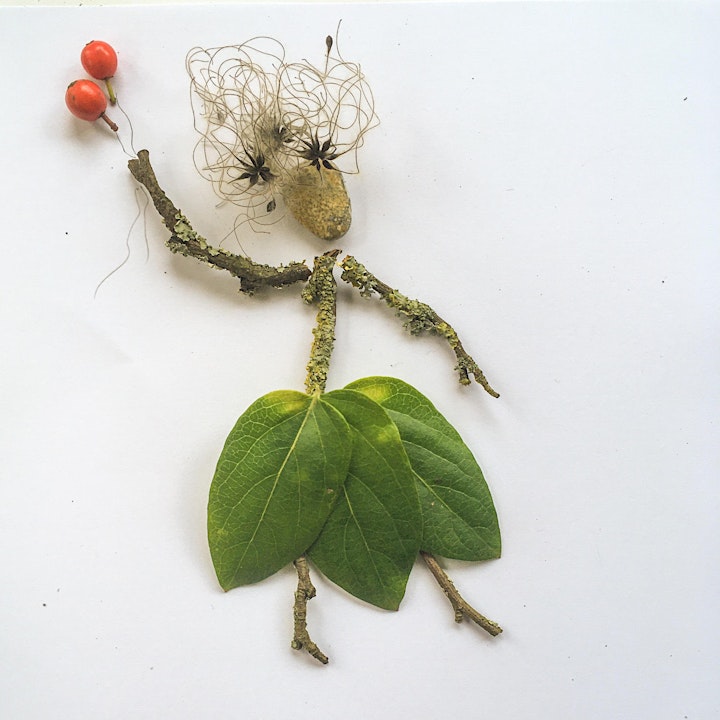 Before each session you'll receive an email with the Zoom link and a short list of things you'll need for the workshop. It'll normally include a small collection of leaves, flowers & etc, depending on what you have available.... so you'll get the fun of going out on a treasure-hunt for natural materials before the workshop*, plus the enjoyment of making something new!
For every workshop you will also need...
- a laptop or tablet connected to the internet, suitable for using Zoom ( it is possible to use a phone, but it will be a far better experience if you have a bigger screen)
- somewhere safe to put your laptop / tablet where you can see it but it's away from the glue & leaves and so on
- a firm flat place to work on, where you don't mind putting your (possibly muddy?) natural objects
- the materials & tools listed in the email for that session
It will be a small group because that's what works best online - so places are limited to 8. Only people who book a place may come, and it's for adults only.
No experience necessary, though it's best suited to people that enjoy making. Feel free to contact Kathryn if you have any questions about accessibility.
*If you can't get outside to collect natural objects, you might like to consider buying a small collection natural objects - but please note that for the Hapa Zome you will need fresh leaves and/or flowers.
Organiser of Nature Craft Club - creative wellbeing group
Hello, I'm Kathryn Parsons. I'm a mixed media artist and I love the small details of nature!
I use a lot of different materials and craft techniques in my work, from porcelain and modelling sugar to leaves and crochet!
I love to run gentle creative workshops that nurture creativity and provide a space to connect with nature's beauty... for enjoyment and wellbeing.