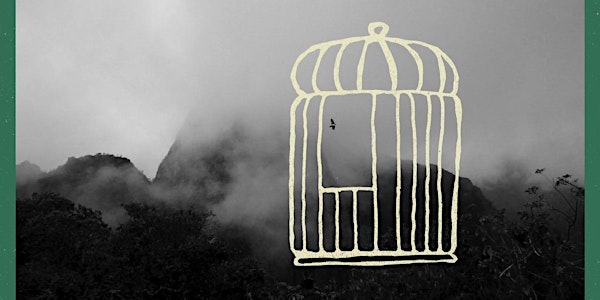 Location
Lewisham Arthouse
140 Lewisham Way
London
se14 5sq
United Kingdom
Nature Encapsulated Private View
About this event
Nature Encapsulated is a group show gathering artists, most of them based in South London, in the mission to explore the definition of wilderness. This definition is often very subjective as everyone has a different way of thinking about Nature, feeling, seeing or experiencing it. We aim to explore the difficulty of defining wilderness in our current world and our ways to live within it. We want to bring an optimistic perspective on the preservation and utilisation of nature and hope to inspire and incite positiveness. The exhibition will be a recognition of the crucial importance of wilderness left on earth, the power of nature on the mind, the possibilities of ethical utilisation of nature, and the positive impacts of protected areas on nature and the animal world.
Featuring work by:
Abi Aldridge-Apaza
Zerrin Asir
Tom Davies
Jono Ganz
Roanna Holmes-Frodsham
Miriam Luehrs
Caitlin Parks
Tom Scotcher
Jade They
Messua Wolff
Curated by: Segolene Py
IMPORTANT INFORMATION
Visiting Lewisham Arthouse Safely During Coronavirus
We are delighted to re-open our doors and welcome you back. We have put in place some practical measures to keep everyone as safe as possible. Please familiarise yourself with these before arriving:
Please stay at home if you have any symptoms of the virus, have reason to quarantine or have been in close contact with the disease in the past two weeks
Please pre book a free time slot via Eventbrite for your chosen event. Your contact information will be kept for two weeks and be used only in the event of a localised outbreak
Face coverings for your mouth and nose are strongly encouraged. The coordinators will be wearing face coverings.
Social distancing is required, please keep 2metres distance from the coordinators and your fellow visitors
A one-way system will be in place for moving through the lobby and into the gallery space
Hand sanitiser is available on entering the building
Increased cleaning regimes of public areas and toilets will be in place
We regret that our usual donations bar will be suspended for the time being
Opening dates, times and policy are subject to change. We will do our best to keep you updated
We look forward to seeing you soon and a sincere thank you in advance for your cooperation.
From everyone here at Lewisham Arthouse