Sales Have Ended
Ticket sales have ended
Hurray! We can't wait to see you at this year's conference. We are really look forward to sharing this time with you.
Sales Have Ended
Ticket sales have ended
Hurray! We can't wait to see you at this year's conference. We are really look forward to sharing this time with you.
Description
Visit our website for more information https://naturenurtures.co.uk/events-resources/conference
The Nature Nurtures National Conference takes place every year and is a diverse gathering of more than 100 attendees from around the country. Listen to educators and speakers from around the world, meet new friends and like-minded folk, re-connect with colleagues, reflect on your own practice and/or parenting, and grow your understanding of what it means to be an important person in a child's life.
For senior leaders, teachers, students and anyone interested in education across all key stages and sectors.
FAQs
Do you offer discounts for group bookings, students and NQTs?
Yes, get in touch at hello[at]naturenurtures.co.uk or private message us on our social media pages.
See the student ticket option in 'Tickets' here on our eventbrite page.
I'm a childminder / small nursery setting and want to come to the Masterclasses. Do you offer PACEY membership discounts / small setting discounts?
Yes, get in touch at hello[at]naturenurtures.co.uk or private message us on our social media pages. We'll do our best to help.
---
NATURE NURTURES 2019 NATIONAL CONFERENCE

Our theme this year is The Heart of Play: The Serious Work of Keeping Joy in Learning. This is a two-day conference, on the 21st June and 22nd June 2019, taking place at the award-winning Hive in the historic town of Worcester, UK. We have an exciting line up of speakers, including Anna Ephgrave, Early Years Consultant, Author, Trainer and Creator of Planning in the Moment.
MASTERCLASS SPEAKER - ANNA EPHGRAVE
Planning in the Moment for EYFS and KS1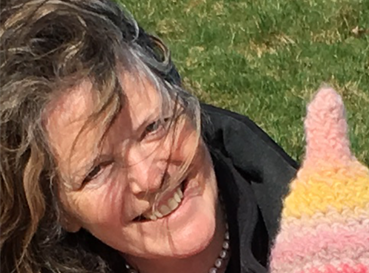 Anna has been fascinated by babies and young children her whole life. She has volunteered in various capacities and also has ten years' experience as a foster parent. She has over 27 years' teaching experience, working for many years as an advanced skills teacher and most recently as an Assistant Head Teacher. She has led her Early Years' teams to four consecutive Outstanding grades from Ofsted. She promotes child-led learning in which children are given autonomy and respect. She now works as an independent author and consultant, supporting practitioners both in the UK and abroad. She has had four books published – Nursery, Reception and Year One in Action and, most recently, Planning in the Moment. Anna is also now spending a lot of time in Bristol looking after her granddaughter and supporting a local pre-school.
MASTERCLASS SPEAKER - ALI MCCLURE
From Stickers to Self Regulation: the neuroscience behind successfully managing behaviour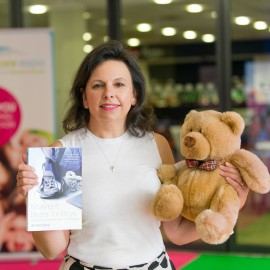 Ali McClure is an education consultant who has been running courses on behaviour management, music and parenting for eight years, and is a sought after speaker on these subjects. A former teacher and deputy head, she also mentors and supports trainee teachers on school placements. Ali's distinctive writing and inspiring, quirky training 'leave a lasting legacy' and make her the UK's leading authority on behaviour, learning and boys. Ali is a published author, teacher-trainer, consultant and SENCo as well as the proud mother of three teenage boys.
SEMINAR SPEAKERS
- HELEN RANDALL

Helen Randall is a Consultant Child and Adolescent Psychotherapist working for Forward Thinking Birmingham, the multidisciplinary NHS mental health service provided by Birmingham Women's and Children's Hospital Trust. She is the Organising Tutor for the Post-Graduate Diploma/ MA Infant Observation Course delivered in Birmingham at BTPP in partnership with the Tavistock Clinic and University of Essex and a Senior Tutor for the BTPP clinical training for Child and Adolescent Psychotherapists. Helen has over 35 years' experience of working with children and families and has been teaching infant observation from a psychoanalytic perspective for more than 13 years.
- PROFESSOR MARY NOLAN, UNIVERSTY OF WORCESTER
Mary Nolan worked for many years in the voluntary sector, supporting and educating mothers, fathers and families across the transition to parenthood. She is a passionate advocate for the Early Intervention agenda and its focus on the Very Early Years in order to ensure that every baby gets the best possible start in life. She thinks that this is best achieved by supporting those involved in caring for the baby - especially his or her parents – and also health and social care professionals who work with young families. Mary retains a keen interest in the voluntary sector and respects its commitment to ensuring that the voice of people accessing public services is always heard. She enjoys writing and helping others to get their work published. The Journal which she launched in 2013, the International Journal of Birth and Parent Education, aims to help practitioners who have not published before to share their best practice ideas with others.
- REBECCA SHEIKH, FLOURISHING CHILDHOOD
Rebecca Sheikh is a certified Level 2 Aware Parenting teacher, and her passion lies in helping parents find ways to discipline without the use of punishments or rewards. She taught as primary school teacher for 17 years before having her first child. She is now the mother of two children (ages 6 and 3). She completed an MA in Counselling in Education at The Tavistock Institute in London and has done a Foundation Course in Nonviolent Communication. She also has an Oncology Certified Nurse qualification in Gentle Sleep Methods. She teaches children's yoga and leads staff meetings in schools to help teachers look at alternatives to punishments and rewards. Rebecca leads Attachment Play workshops regularly and offers consultations to support parents and teachers with the Aware Parenting approach.
- PETER HUMPHREYS, CENTRE FOR PERSONALISED EDUCATION
Peter Humphreys works within the Centre for Personalised Education. Peter spent 25 years as a
primary teacher, 10 years as Headteacher going on to work as an educational consultant covering
roles in a local authority advisory service, the British Educational Communications and Technology
Agency (Becta) and Futurelab. He is a visiting lecturer at Birmingham City University in teacher
education and regularly presents at events and conferences.

- NURTURE OUTDOOR KINDERGARTEN
Nurture Outdoor Kindergarten was founded in 2015 on the idea that a progressive education model can be combined with embracing the outdoor environment to create a vibrant, innovative Early Years setting where children's inherent desire to learn about themselves and their world is nurtured. Now with a Flexischool Programme based around the Forest School ethos, this unique learning community in Worcester is working with 2 to 7 year olds.
See the full schedule here - www.naturenurtures.co.uk
TICKETS
Masterclass fee includes: Entrance to the masterclass session, tea and light refreshments, and speaker handouts where available. Masterclasses are from 9.30am to 4.30pm.
Seminar fee includes: Entrance to the seminar and speaker handouts where available. Seminars are approximately one hour long.
MORE INFO

Facebook: https://www.facebook.com/ThisIsNatureNurtures/
Twitter: https://twitter.com/naturenurtures_
Instagram: https://www.instagram.com/naturenurtures_/
Website: http://naturenurtures.co.uk/events-resources/conference